It Chains Me To My Wall, Stares From My Nightstand Follows Me To The Kitchen And Restrains Me By My Wrists
A limerick style mind bend.
Constraints Of Light and Orbits
This is path I remember it
A raging flame, once just an ember, lit
ever expanding
not yet understanding
We once were a simple experiment.
Time fanned the fire and made the sun
A speckle of light growing can become
something so vast
meant to live meant to last
It's possible that this has just begun.
A massive creation that carries us
through galaxies strong yet precarious
spinning in orbit
we want to explore it
Yet something tells us to be serious
While wandering 'round I did stumble
and marvelous things made me humble
like the size of our minds
infinite and unmined
Why then are we caught in a fumble?
Laughing at such funny thoughts I had
I realized that people, we have gone mad
Chained to constraints
of a master of saints
the ruler of species, of man
The cruel and unyielding the tick the tock
People answers only to it, the clock.
It spins so alarming
Painted to be disarming
While wrist shackles around us they lock.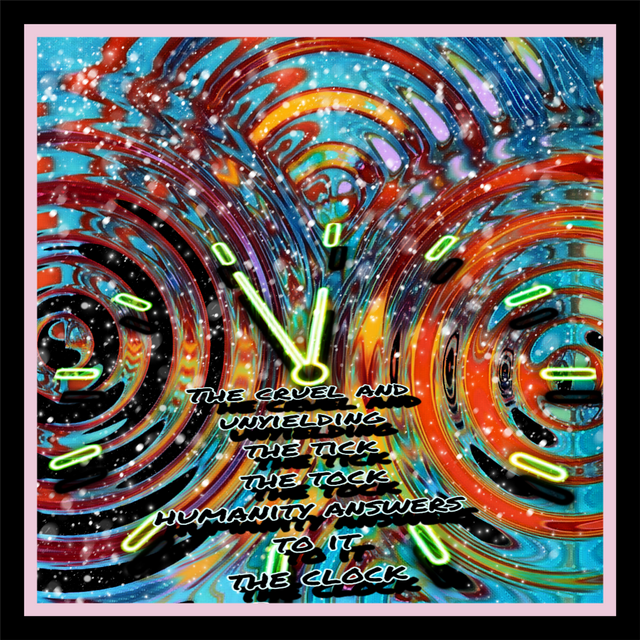 original writing and image created by me ( @lorilikes )