Go with the flow. Make friends. Go along to get along. Keep the peace. Don't rock the boat. These are all mottos to promote cohesion and non-conflict at the level of relationships and society.
When things get controversial, we are often faced with change. It could be a change in ourselves, our way of thinking, our way of acting, or way of reacting, our way of living, our ideas, etc. Or the same can be applied to others that we interact with in that controversy or conflict.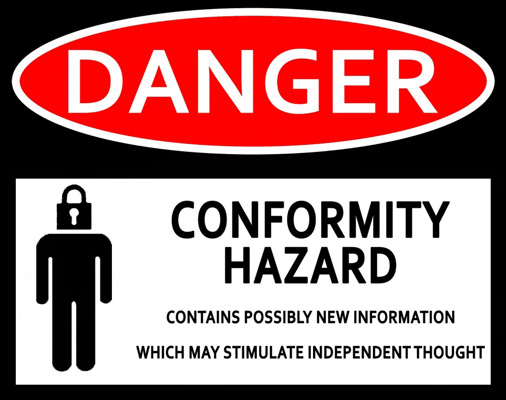 Source
Many people change with the wind when conflict, pressure, interference and fiction appears. They don't hold onto principles or values that should guide them. Going against the grain of society, of our group of friends, or in romantic relationships can be hard to bear, for some more than others.
The collective whims of the a social group or a personal relation can make us feel the pressure to get 'in line' with something else in order to create 'order' again, to create a 'peaceful' situation of no conflict, no controversy, no friction between people. Failure to conform can result in consequences that are often unfair and irrational, just because we don't toe the line.
Society and other people can reject us. The fear of ostracization is strong in us highly social beings. Being punished be being excluded is harder for some to bear, and is avoided at all costs. Some people become 'people pleasers' or 'yes men'/'yes women' in order to make life smoother for themselves.
Is that the best way to go through life? Is that the best way to go through society? Is that the best way to survive?
It has it's advantages as a survival strategy. The fittest to survive in evolution are those biological life constructs that are most able to adapt to change. In terms of surviving social cohesion and not being excluded, changing with the wind, bending to the pressure of the group/society and being highly adaptable to conformity, makes for a strong case for social survival and evolution.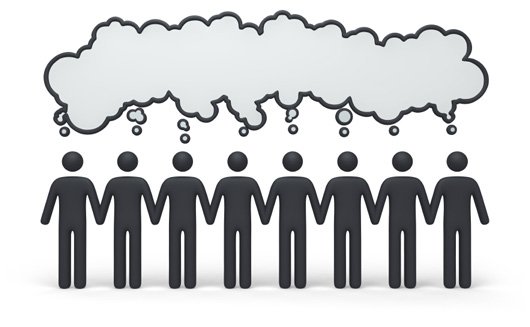 Source
Are those who are the most conformist to align with the overall current in society, the most 'fit' to survive, the most able to survive social changes be they in the right or wrong direction?
What is the best thing to do? Conform in order to maintain social 'cohesion', 'integrity' and 'order' of the group no matter what is right or wrong? Or to stick to and stand for principles and values; to be in cohesion and integrated with those values and principles, even if that gets us excluded, rejected, outcast or ostracized?
Stand together blindly for greater survival, or risk the dangers of standing alone...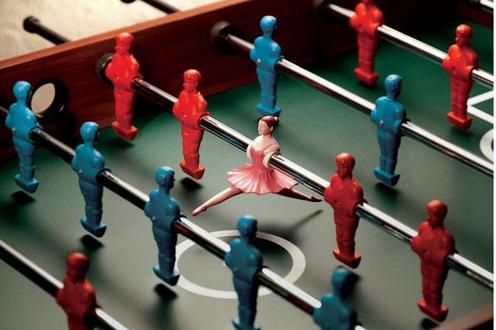 Source
---
Thank you for your time and attention. Peace.
---
If you appreciate and value the content, please consider: Upvoting, Sharing or Reblogging below.


me for more content to come!
---
My goal is to share knowledge, truth and moral understanding in order to help change the world for the better. If you appreciate and value what I do, please consider supporting me as a Steem Witness by voting for me at the bottom of the Witness page; or just click on the upvote button if I am in the top 50.