Delegation returned... More coming soon! Update on Cebu Steemit Conference :D
So, I got my delegation back... Minus the extra $10,000 that I am going to invest. As you all have seen, Steemit has been on a downslide lately. This is due to BTC-Gold fork coming this month.
Everyone is dumping alt-coins to get their share of the pie; If it's similar to Bitcoin Cash- We could see BTC-Gold hitting $1k plus in the first trading days. I guess only the futures market will be able to give us insight before the markets go live.
So, I have to hold off on the extra $10k in Steemit for a few more weeks. $10k spent today, could be leaving too much money on the table; After BTC-G, I will buy Steemit, and delegate it.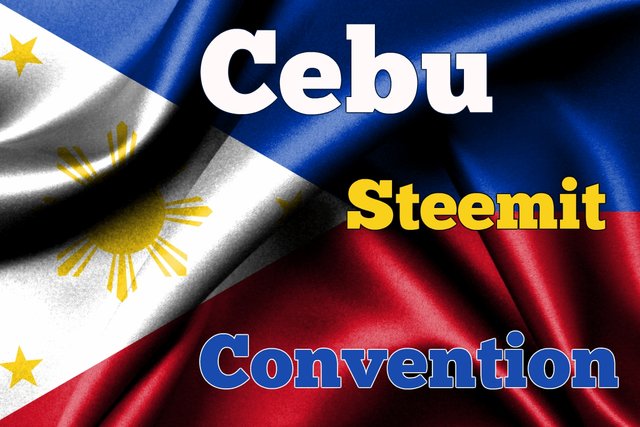 About the Cebu Steemit conference;
I am headed to Thailand tonight until Nov 2nd, then headed to Spain and then USA for cryptocurrency conventions. I wish I had planned it better, to make Steemfest in Lisbon, Portgual the first week of Nov. Heck... I am right next door already!
So, since I will be traveling a lot until early December- What do you all think about having the Cebu Steemit Convention in the first 2 weeks of December? My offer to @surpassinggoogle is still on the table! I would really love to meet him, and have him speak to the 100's of Cebu/Steemit-Filipinos that will be attending.
Since I know the convention will be at least 100 people, we have a few tentative locations already in the works. One being the convention hall at Jcenter Mall (in Mandaue). Another being @ Waterfront Hotel/Casino, in Lahug.
Remember... This is a 100% free event for all Filisteemians, where we will have lots of SBD contests, and enough information to give you a 'nose-bleed' for a week :D
I guess everything will work out better by having this event in December. With @Ned implementing SMT's and other promised changes to Steemit... We may see an entirely new platform by this time!
If you would cast a vote for me as a witness, I would appreciate it. This will help me, to help you all. If I ever slack on my duties, or do not carry through with promises-Feel free to pull your vote :)
Having good witnesses are crucial to the success and security of Steemit, as any changes to the platform are voted on by those who secure the network.
Step 1; open this link- https://steemit.com/~witnesses
Step 2; type my name rcarter.witness and click on vote :D

As always,
Quality>Quantity
Reinvest in yourself
Charity starts at home.
_Rob
(And my autovoter will be back online once my VP recovers!)