Pun intended on the title everyone. lols
A lot of women had been and is still a victim of body shaming. I am not a stranger to this. I have been obsessed with different weight loss products and diet schemes and such since I was in high school because I thought being beautiful means I have to have flat stomach, be able to wear a size 0 and have thigh gaps.
The media and its other forms always tells us that in order to be beautiful and sexy and admirable you have to look like this and that and no wonder why business is always blooming at weight loss products or healthy shiz. It's not bad to desire to be healthier but to be obsessed by different products that "says" they will help you achieve your body goals is a different story.
In lieu to our advocacy as Onelife women, we did a pilates class yesterday that celebrates women of all body shapes and sizes and I think this is essential to a harmonious society. Ever tell yourself you'll only wear a sports bra while working out when you already have that abs you dreamed of? I've always been thinking about that too. I'll wear a nice swim suit when I'm this size, etc. But our coach Katz (wearing white nike sports bra) told us that it's better to wear sports bra while working out so you are aware of how your body responds during every workout. That we all have equal rights in wearing one and not only those who have abs or flat tummy. I was greatly inspired by this.
Even if you have a flat tummy or a bloated one (like me! hihihi) I hope you do accept your body as it is and love it and not let society dictates how you feel about yourself. Remember that being sexy now is not just your body shape and size but is also a matter of an attitude. What matters most is not the size of your waistline or your bust size but more on the character that you exhibit on a daily basis. I greatly believe that a positive aura is much more desirable than any other physique :)
Share me your stories too! :)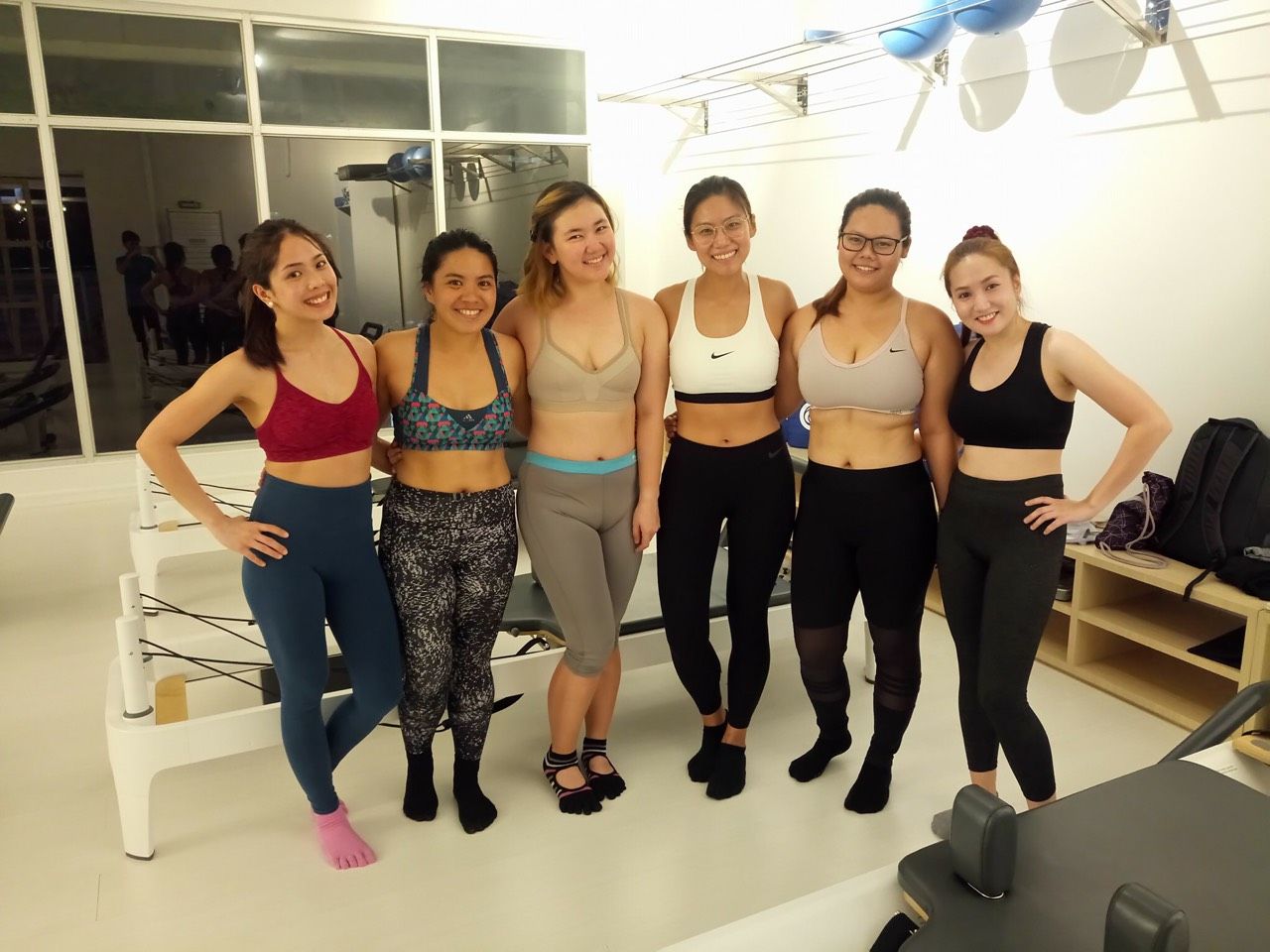 left to right - Trish, Adele, Me, Katz, Anj and Charmz. All part of Onelife Women.