The Spirit of Communal Unity - "Bayanihan", 29th Philippines' Curation Updates
Welcome to @bayanihan's Daily Feature of Posts and Authors #29!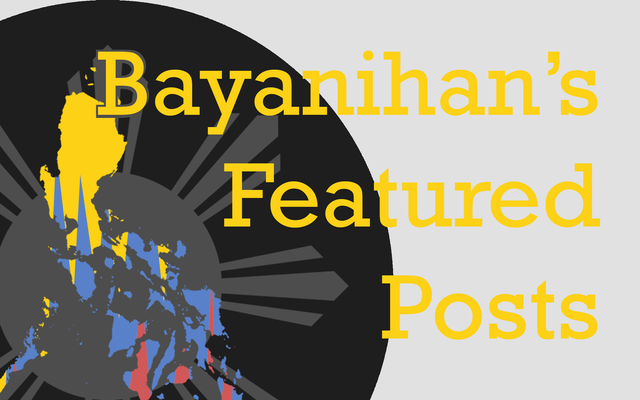 Hello everyone! This is @themanualbot bringing you the 26th edition of @bayanihan's daily feature of posts and authors. With the mission of discovering and rewarding quality Filipino posts, @bayanihan and its wholesome curators are proud to present the Daily Feature of Posts and its Authors. This is a new initiative created by our Bayanihan Curators, with the aim of boosting the Philippine community by exposing their crafts and providing them decent rewards.
Latest Bayanihan Curators:
The Bayanihan posting (daily feature of posts and authors) will be on regular basis because everyday, unique individuals share different types of content and articles. The update will be posted 11PM everyday, Philippine Standard Time. Therefore, the curation will start on posts that are published 1 AM onwards on that day. In case, we missed out some update/s, we will be featuring the missed posts of the preceding day/s and include it on the latest curation. We will try our best to look up for good content and curate all posts with designated tags for the Philippine community.

What do Authors get when their posts are featured?
A direct upvote from Bayanihan (Currently having 16k Steem Power) - Every update, the @bayanihan account will allocate 5 full upvotes (500% voting weight), distributed equally among featured posts and authors. If that certain day, there are 5 curated best posts, each of them gets 1 full upvote (100% voting weight) from @bayanihan. Moreover, the account will not limit its voting power to those posts that are considered minimal in quality. The account will still up vote 10% voting weight for those.
Post are being featured on a single post/update - There will be no more resteems for @bayanihan account. In this way, we will get more exposure as a curating account in the steemit community and at the same time, creates engagements inside on every update. Also, featured posts and authors will get into same room in interacting with each.
Posts will be given an upvote by steemit biggest curators/influencers - This will be the extra perk that the authors may enjoy - an additional incentives. At time being, Tom, @donkeypong is our main curator/mentor then followed by Terry, @surpassinggoogle. We will try our best to get more upvotes from high powered steemians that will bring more curation rewards to the curating account, @bayanihan.
Special Thanks to our mentors for their support:
What to do to Get Featured?
Post quality content. - Though quality is subjective, make your best effort in putting up an interesting and meaningful blog. That's a best recipe to succeed in Steemit and we are committed to reward those quality authors.

Correct Tagging - Tags on your post must include #philippines as one of your tags, our community tag. This will make the curation easy. Additionally, for content that are written in any Filipino dialect, #pilipinas must be used as a tag. Though it will be loaded with normal/common articles, abuse, plagiarized articles and etc, the curator/s will do the best in sorting out good content from those. The remaining 4 tags will be up to you as the author of the content. Examples are, #steemph, #travelph, #artguildph and many more.

No comments from @cheetah and @steemcleaners (Bot accounts that detect posts with similar contents) - This also includes proper citation or referencing of materials used in the content.

FEATURED POSTS:
My Sweet Escape 6| A Glimpse of Heaven at God is Able Family Camp part I
Authored by @beyonddisability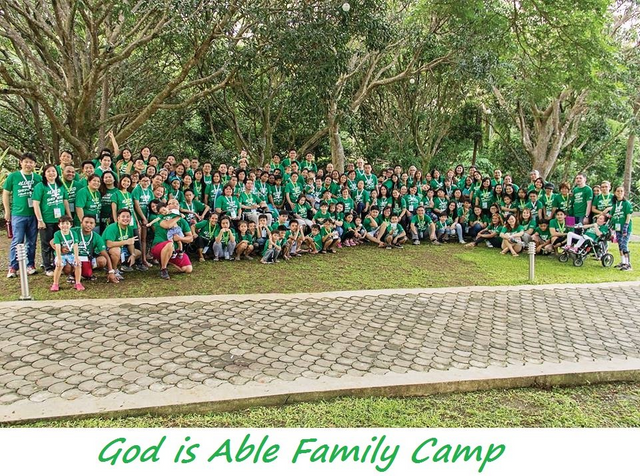 It was a rainy afternoon but I have to go to the town. Without any protection, I braved the rain for I will be late to my commitment. Then suddenly, out of nowhere at middle-aged woman covered me with her umbrella. She brought me to where I must go while conversing with me. I was thankful for her kind gesture but a bit skeptic too. Because with the flow of our conversation, I can predict that she is from another religious sect. I am totally openminded about such things and I do listen to other religions bible study. There is so much to learn from them. The next thing I knew is she will invite me to attend their church. But I was mistaken. She rather invited me to a family camp and she said it is an all-expense paid three-day camp. I can't be rude towards her and I am not that type. Still, despite her kind gesture, I refuse her invitation. She instead took my cell phone number and my FB account.
---
Art of Religion - Act II
Authored by @watersnake101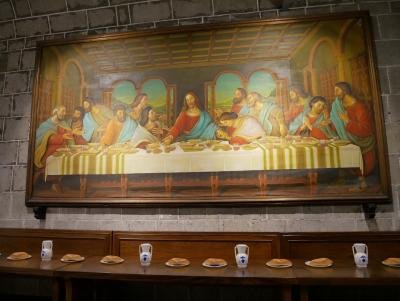 Works from local and foreign artist that dates back from 1603 to 1980. Here are just some of the artworks that could inspire, captivate and stir your imagination. Take a short walk with me again as we go along and appreciate the works of masters inspired by Saints and Angels.
---
#ulog 16: Day Trip to Bohol -- the Island of Chocolate Kisses - Part 1
Authored by @@@yadah04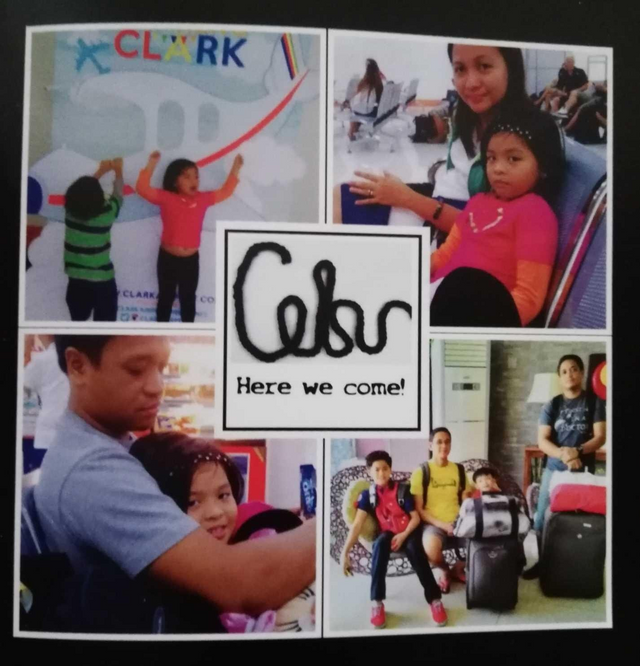 Way back elementary, my Aralin Panlipunan textbooks always include Bohol, the Chocolate Hills in particular, to be one of the Philippines' Natural Wonders. So from then on, I always wished to see how it looked like in person. That wish was granted when we booked a plane ticket to Cebu.
---
Take a tour at Mat-zu/ Ma-cho temple in the Philippines!
Authored by @kayahlicious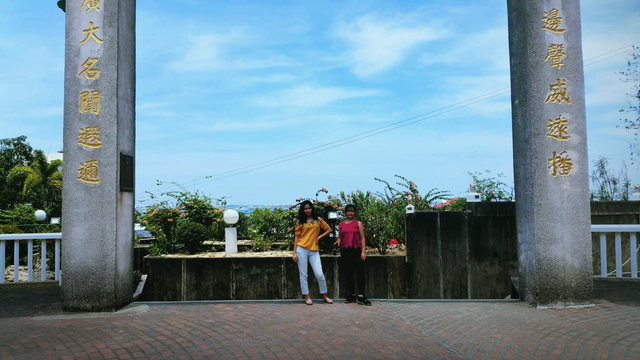 A good friend told us to visit the Ma- Cho temple, so what's behind my mind is that I'll be able to see a hunk or a good looking man with jaw dropping muscles, but I was so wrong, so I just laugh at myself! (LOL) Mat-zu or Ma-cho is not a big tough guy as what the word "macho" defines in the dictionary, but she was famously known as the powerful god of heaven, the goddess of the sea and protector of the fishermen, she's truly an amazing queen!
---
Bemwa Farm - The La Trinidad of Marilog District
Authored by @lakaweror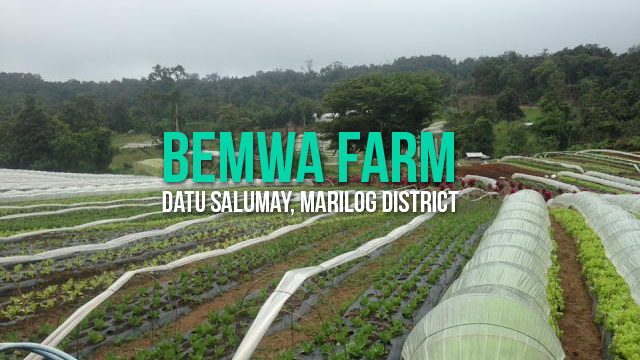 La Trinidad's Strawberry farm is arguably among the famous tourist stop over when you are planning to visit Baguio City. But, if you are from Davao City or anywhere from Mindanao, visiting the Summer Capital of the Philippines might be costly for you both with time and money.
Here you go folks! Please support these authors and give them some LOVE!
By giving these featured authors an upvote on their posts or resteeming them to share it with others, you effectively become part of the bigger picture that @bayanihan is trying to make. Until the next update.
Thank you so much!