Peerplays is a new blockchain project based on Graphene. (Graphene is the technology originally created to build BitShares. Graphene has been used to create MUSE as well, a decentralised music blockchain music and then Steemit that you all know.)
Now the spotlights are steered to this very promising project.

Just like a traditional company, Peerplays digital tokens allow you to elect or fire your leadership, vote for budget proposals, and share in the profits. Peerplays™ puts the power of the blockchain at your fingertips - with fast transactions, simple & secure digital currency trading, and peer-to-peer gambling like you have never seen before.
If you have Peerplays™ tokens in your digital wallet, you automatically earn profits from every play - every single day - and in every supported digital currency worldwide. The Peerplays™ network collects fees for peer-to-peer wagering on sports games, lottery tickets, casino games and more, and a percentage of these fees are automatically distributed to you, the Peerplays™ token holder.
These few previous lines are a simple copy/past from the website. I recommend highly to have a look on https://peerplays.com/. What they aim to do is absolutely amazing and game changing for the gaming industry and the blockchain sphere. Sports betting from anywhere in the world, Texas Hold 'em poker with no rake fees and instant lottery tickets are just the tip of the iceberg of the possibilities offered by this new revolutionary blockchain.
More stuff from their website :
Peerplays™ Does Gaming Unlike Anyone Else
Instead of hosting games on a server, Peerplays™ games are built directly onto the blockchain.
You simply download the Peerplays™ app, create and fund your account on the blockchain, and you are ready to play!
This means you have the freedom to buy a lottery ticket, build a Fantasy Football league, go head-to-head in your favorite board game or wager in a Texas Hold 'em poker tournament against your peers from anywhere in the world without restrictions.
Built-in Digital Asset Exchange
As a player, you should be able to choose what currency or token you would like to wager on a game.
Peerplays™ has a worldwide asset exchange featuring SmartCoin technology, so you can always select your currency of choice from US Dollars, Euros and Chinese Yuan, to popular digital currencies like Bitcoin, Ethereum, and Steem.
On top of that, throw in an eBay style marketplace for buying & selling in-game assets, and you just might start to feel the power that Peerplays™ places at your fingertips.
Open-Source Software Code Means Provably Fair Games
Every Peerplays™ game takes place between you and other players on the autonomous peer-to-peer network. The blockchain simply holds your wager in escrow, and then releases the jackpot once the winner is verified.
You never have to worry about being hacked, cheated or having your personal information compromised, because Peerplays™ does not require any personal information to play.
Peerplays™' uses provably fair open-source software code. All transactions are cryptographically secured by the blockchain, and anyone can audit the network at any time
During the pre-sale last year this project managed to gather half a million dollars. Before the 2017 ICO began, strategic investors pledged 4 million dollars. Today, the ICO is running for about 3 weeks and people start questioning why all tokens are not already sold. So far, a little more than 200 BTC of PEERPAYS has been sold.
The important thing to consider is, on the 9 million they aim to gather, 4.2 has been already obtained. It doesn't matter that early investors had bought before the ICO or during the ICO itself, the money is collected and they already have enough to keep working on this project successfully and deliver their promises. The project is going well, no doubt there. The only question is if the PPY (token of Peerplays) from this ICO will be sold out or not.
There are two possible main reasons why the ICO has not already sold out all PPY:
The crypto crowd and investors are not aware of the project or don't fully perceive the potential. Graphene chains are not very well known in the crypto world, sometimes they even have a bad reputation, mainly for lack of research and understanding. I can say, from my years in crypto and understanding of what Peerplays is able to do, anyone understanding the potential of this project couldn't resist in buying now that shares are still very cheap. Just a simple mind blowing bleeding edge characteristic about graphene chains, they are able of managing 3 sec confirmation blocks (scalable to around 1 sec). The last stress test on BitShares shows 3300 Txs and 20000 operations per sec. ( https://steemit.com/bitshares/@chris4210/1h30-min-bitshares-stress-test-of-the-15-march-2017-3300txs-14000ops )

There are speculations on the possibility that just after the launch of the Blockchain in May, prices may drop a little. That is a possibility for sure. My opinion is, if the price drops, it won't go down significantly. Maybe down to 4$ / PPY. The other possibility is, the price starts rising straight after launch because of the high quality of what they are about to release. In this case, the ones who don't invest at 5$ to have their PPY at 4$ will probably have to pay significantly more than 5$.
There is an important thing to have in mind with Peerplays, they are highly professionals in their approach and they will launch a functional project in May. Most of other blockchain gather millions on a mere idea, a white paper and lots of promises. Peerplays is almost ready, they have partnerships to start eating alive the gaming industry straight after launch.
I wouldn't risk buying my PPY in a hurry at 10-15$ in an exchange only for the possibility to buy them at 4$ instead of 5$.
This article is only my opinion on the matter and it's not, in any case, an investment advice. Please, do your own research before investing money ;)
---
---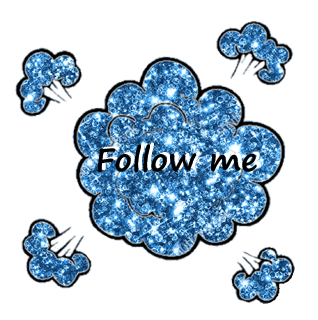 If you enjoyed the reading, consider following me, @GlitterFart