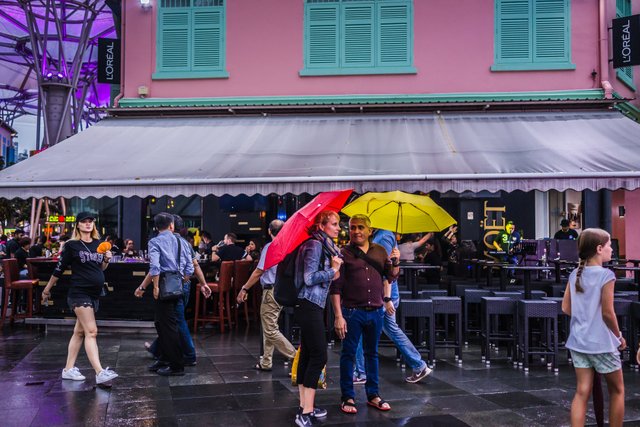 This is a typical scene in Clarke Quay; tourists walking around, clubgoers having a great time, and professional passing-by after work.
In this, I got really interested with the colorful umbrella of this couple, they will really stand out from the crowd. Even though it's a dull grey day, I personally think that they put color to this photo.

Thank you for viewing my post.
Cheers!
To learn more about the new project feature, please click on the quest image below.

---

---
All original photos by author