Hello Steemit Peoples! Hope all are doing well. I am here with my entry to amazing curation contest from @pifc which is in week 27 now. You know what it is all about? It gives you the opportunity to feature quality content bloggers of your choice. Exciting rewards for you also. Everyone wins here. To see a list of the contest rules, check out this linkhere.https://steemit.com/payitforward/@pifc/week-27-pay-it-forward-curation-contest-323180a143e0cest
Come join this amazing family and participate in the fun.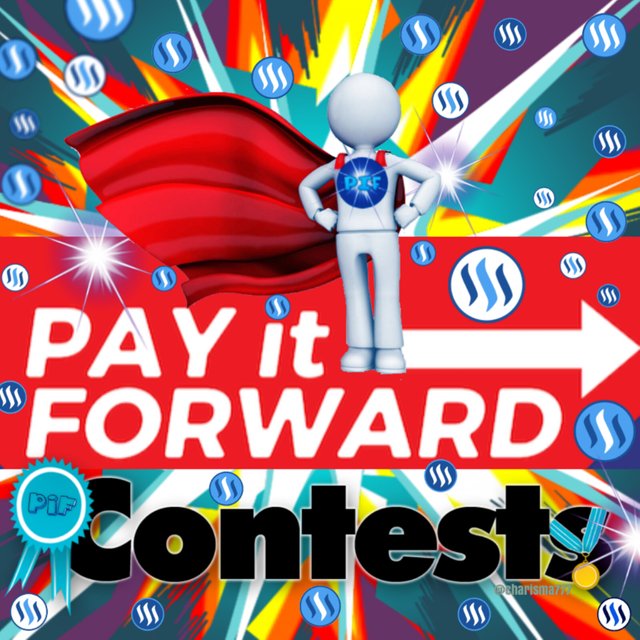 Greetings for Judges, @lynncoyle1, @tryskele , @headchange, & @viking-ventures.
Also good wishes for sponsers @thehoneys @bengy @andrewharland @el-nailul @thedarkhorse @pifc @roleerob @stever82 @andrewharland @bengy
This week I am here with two community accounts who support works of other steemians. They are supporting their members, with knowledge sharing, different contests, through live discussions, featuring bloggers etc.
Featured post,
https://steemit.com/steem/@bdcommunity/reintroducing-bdcommunity-to-steem-blockchain
From @bdcommunity post,
We are trying to establish BDCommunity as a platform where every individual can ask questions, get support and encouragement, and receive rewards for quality contents.
Our main focus will be Bangladeshi content curation but we are committed to supporting other creators too especially newbies.
Learn more about @bdcommunity here
https://steemit.com/steem/@bdcommunity/reintroducing-bdcommunity-to-steem-blockchain
Featured post,
https://steemit.com/steemjet/@steemjetdiscord/today-upvotes-date-10-10-2018
From the post of @empato365,
IN SIMPLE TERMS: STEEMJET IS A GLOBAL COMMUNITY OF TALENTED SUPERSTARS PRESENT ON THE STEEM BLOCKCHAIN THAT ARE WORKING TOGETHER AS A TEAM CALLED THE STEEMJET SPACE FORCE WHOSE AIM IS TO PROMOTE STEEM IN ORDER FOR IT TO ACHIEVE IT'S GOAL OF GLOBAL STEEM ADOPTION.
THE STEEMJETTERS ARE SUPERSTARS WHO HAVE REALIZED WHAT STEEM CAN DO FOR THEM AND ARE OF COURSE PROMOTING STEEM
Learn more about @steemjetdiscord here
https://steemit.com/steemjet/@empato365/about-steemjet-all-you-wanted-to-know-about-steemjet
You are most welcome to visit the blogs of this weeks featured accounts. Everyone is welcome to participate in this amazing curation contest.
Please note @steem-bounty is also a witness account and is run by @knircky. To set @steem-bounty as witness you can go to: https://steemit.com/~witnesses and enter the "steem-bounty" account into the text field and click vote.
@steembasicincome is run by @josephsavage and is a great program designed to provide a lifetime income to members who have SBI Shares.
Thank you for being with me. Its good to have feedback. It would nice to have your views in comment.