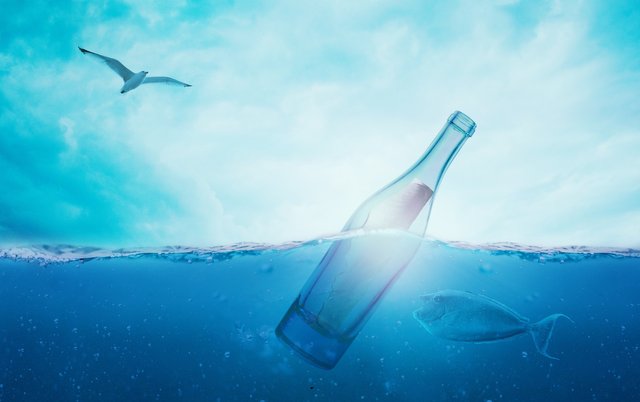 Last few days were very special for me and quite unusual in a way. Suddenly, a whole campaign was started to help me reach the minnowhood. And I did.
Should I celebrate now? Is this some kind of an accomplishment?
I don't know yet. But I do know that two important things happened:
My attitude toward Steemit changed once again.
I was feeling rather lonely on Steemit lately. It's been a bit deserted recently or at least it felt like that. I was questioning how much of my scarce free time I should give to Steemit or should I prioritize doing something else?
So, out of the sudden @thedarkhorse began a campaign alongside with #tenkminnows and people I didn't even know started voting and commenting on my posts just to give me a push. Moreover, they turned to be rather interesting bloggers so now I have a whole new bunch of amazing people on my Follow list.
I don't think I have ever experienced the feeling of being helped out by total strangers. Just for the sake of helping.
I feel so warm and cared for, and hopeful, and positive… and it's an amazing feeling. Thank you, guys, for making my day!
Well, at the end of the day, I am celebrating. Not only am I celebrating the minnow status (and my husband's birthday which is today), but also the feeling of belonging and the chance to be part of the journey of so many fantastic Steemian friends.
I don't want to make this post like an "Oscars thank you speech" but there is a thank you I cannot possibly miss saying.
THANK YOU for the support of the incredible @payitforward community, the @minnowbuilder accounts, and @tenkminnows. I would have never stayed on Steemit if it wasn't also for the amazing communities of @steemstem, @utopian-io, @bananafish, and @curie (and all the friends I met in there in particular).
And last but not least, I received 11 Steem as a present from @johndoer123 (that was the amount of steem I was short of to get to 500 SP). I promised that I will pay it forward later to help someone else. Now, I am 11 SP over 500. So speaking of a thank you I will send them to @coinsandchains who runs the amazing thank you contest – an engaging project which tries to promote a sense of thankfulness on the blockchain.
See you later, alligator(s)! :P
Image:
https://pixabay.com/illustrations/sea-message-in-a-bottle-shipwrecked-1377712/