Banana Program.... hm.. First thing that comes to my mind when I see a banana, strangely enough is: pesticides. Wash your hands after you peel it right away.
Alright, I know bananas are supposed to be good for us. The word sure is funny in a way. I would like to know if it's the original name for the fruit for as long as anyone can remember or if it was designed and or promoted for us to sound good...
But then again there is banana republic. Is it something good or bad ? I would mostly associate that with a kinda fishy regime and barely working government, not necessarily in favor of the population. Still it sounds harmless at best or even funny, which I suppose that lies in the nature of the word banana. Haha... makes me think of steemit having a few things in common with a banana republic. Anarchic population for sure!
---
Welcomed new steemians from the #introduceyourself tag and hope they will all enjoy a great time around here :-)
@ameliemortreux
@bitcoinfused
@whaledancemedia
@gor671
@r213
The one thing I think is definitely good about bananas, is that it is much safer to hang out under a banana tree than a coconut tree...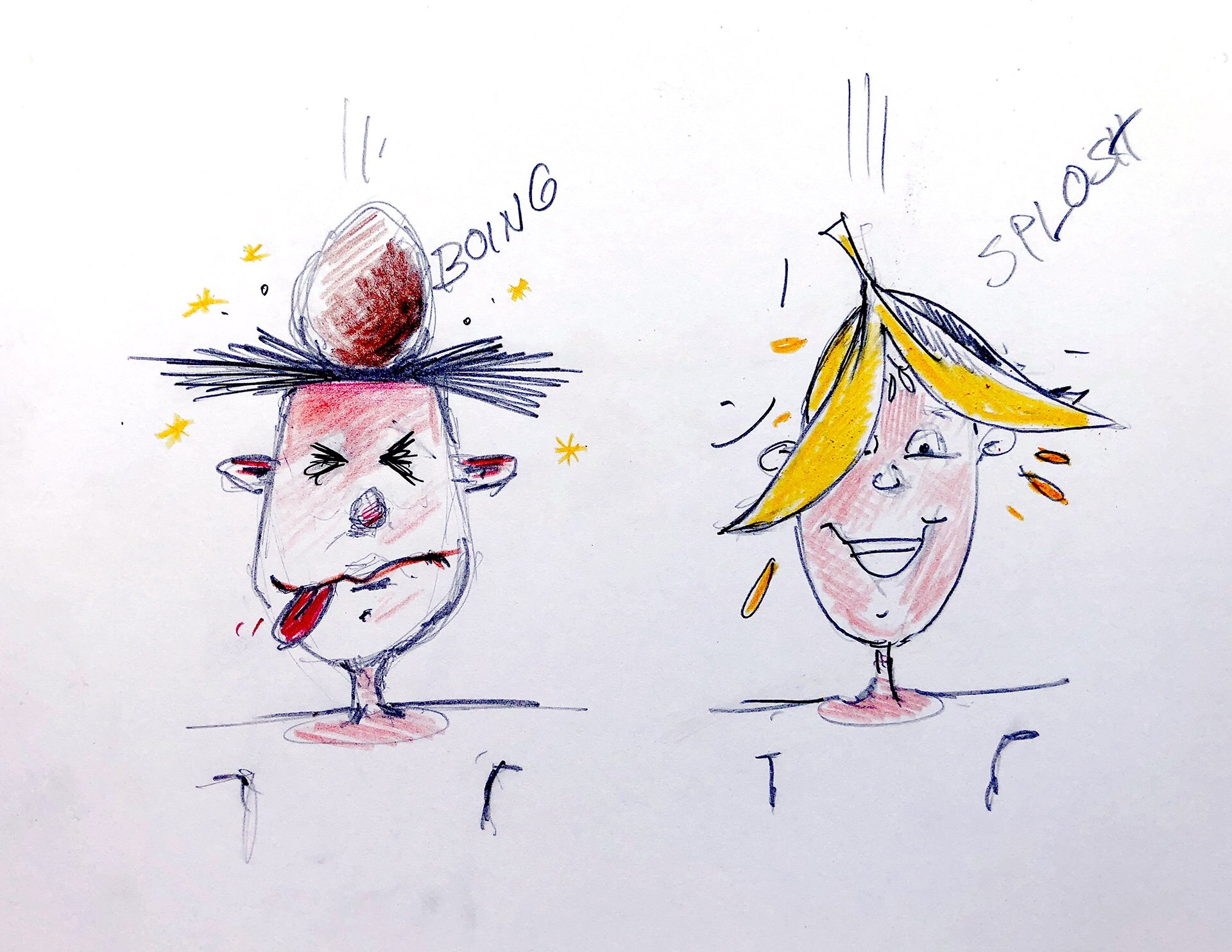 Artwork by @reinhard-schmid
Posted using Partiko iOS