Now, for the last part of my story, Part 3.
In part 1, I told the story of how my pets came to me. The reason why I am very possessive and protective of them. And in part 2, I talked about the manipulative 19-year-old girl who like to use other things for her own gain.
During her stay with us, she does not like Tiger. Sometimes she would say mean words to my cat like "Tiger, you're a stupid and useless cat." At one point, she told my cat that I don't love and want her anymore; she even told Tiger that I will throw her out and let her fend for herself. And of course, I put Ms. M. in her place and make her remember that she has no right to say that to MY cat and that if I want to throw anyone or anything out I won't be Tiger but someone else (her). So, Ms. M. does not really say that to Tiger anymore, well, at least not in front of me. This happened when she just moved in for a few weeks. She has already considered herself 'owner' of my pets!
So, fast forward to last week. Bobi got sick. He hasn't eaten anything for 4 days, so I brought him to vet and since my brother wasn't home and Ms. M. was. She offered to drive me to the vet. Now, the weird thing is, you guys remember the Mr. Y. that I mentioned in my previous post. The two of are really close. The vibe that they give out is very weird since Ms. M. is still dating my colleague. (Note that I used 'are' and 'is', meaning that it is still happening now). When we were on the way to the vet, she texted Mr. Y. stating that her dog is sick. Her dog. She told him that Bobi is hers. Which obviously is ridiculous. When she texted him, she did not even tell me. She even asked him to come to the vet with us. The hell was that?! Without telling me?
We arrived first at the vet and I went in to register Bobi while she stayed in the car with him because he is big and I didn't wanna scare other animals that are at the lobby. Mr. Y. arrived and they just carried Bobi in without even consulting me first. So, apparently Mr. Y. has an account there and the receptionist recognized him. She asked whether to just put Bobi under his name and Ms. M. said yes. Once again, acting like she is the owner of Bobi and didn't ask me. I didn't object because I just wanted the Doctor to look at Bobi. That's the only thought I had in my mind the entire time. So, when the Doctor asked questions, I answered and Bobi keeps looking at me, wanting me to hold him but Ms. M. refuses to let me hold him like she wanted to proof that Bobi prefers her over me, even though Bobi wanted to come to me, Ms. M. just keeps pulling him back to her and pushes Bobi's face away so that Bobi was looking at her instead of me.
After that Doctor diagnosed Bobi with Tick Fever, the Doctor decided to run a blood test because some of Bobi's symptoms were still quite weird and Bobi might have poisoning.
After that, it's time to pay, of course. Now, what happens next cause me to blow up a little. Ms. M. ordered me to bring Bobi outside like I was just a dogsitter and she is the true owner. And like I said, I am possessive, protective and petty. I carried Bobi into the car, went inside the clinic again and told her to get outside and look after Bobi. She told me she needed to pay first with a 'duh' attitude. I let out a chuckled to show that I was irritated and I told her to go outside and wait. She looked quite shocked as I had never spoken to her in that tone before and she quickly went out.
The next day, which is a Sunday. Bobi's blood test result came out and the clinic called Mr. Y. And I don't know what happened during the duration but the blood test came out at 9am but I received it o at 5pm. And when Ms. M. passed me the result she did not tell me anything, only that Bobi needs to finish the medicine. So, Bobi's meds time is at 6pm so when I am readying his medicines. She came out, pull the medicines to her side and took a picture, without letting me know what she is doing. Eventually, I asked her. She said in a matter-of-fact tone that Mr. Y. wants to know what medicine Bobi's taking and whether he is taking them. After that she took off before I can ask any more questions.
Regarding Bobi's blood test that came out on Sunday, I went back to the vet yesterday to ask about it and the Doctor was shocked that Mr. Y. and Ms. M. did not explain it to me. Turns out, Bobi's case was quite serious; he got poisoning and might face liver failure and organs failure if not treated properly. After hearing that, I got very angry. The 2 of them wanted to show off each other that they love dogs using the life of my dog.
Because of all these, I might lose a friendship. I will be having a serious talk with the both of them. And frankly speaking, I don't mind losing this friendship. Having a manipulative friend who is friends with you just because you are useful of them? I don't need that. I guess this concludes my rant.
And yes, I am ranting. Sorry about that. I needed to let it all out. Do leave advices or your opinions on comment and I will go through them.
Oh! If you guys want to know what happen after I have a serious talk with them, do comment and let me know too! Thanks!
A sick and weak Bobi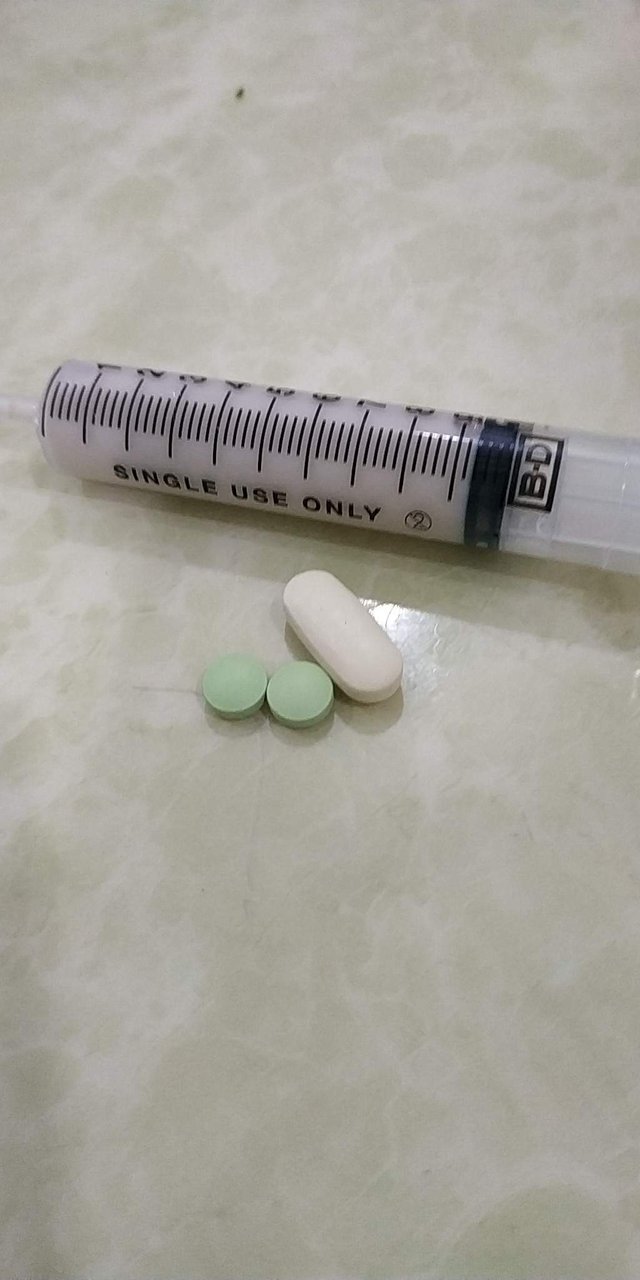 His medicines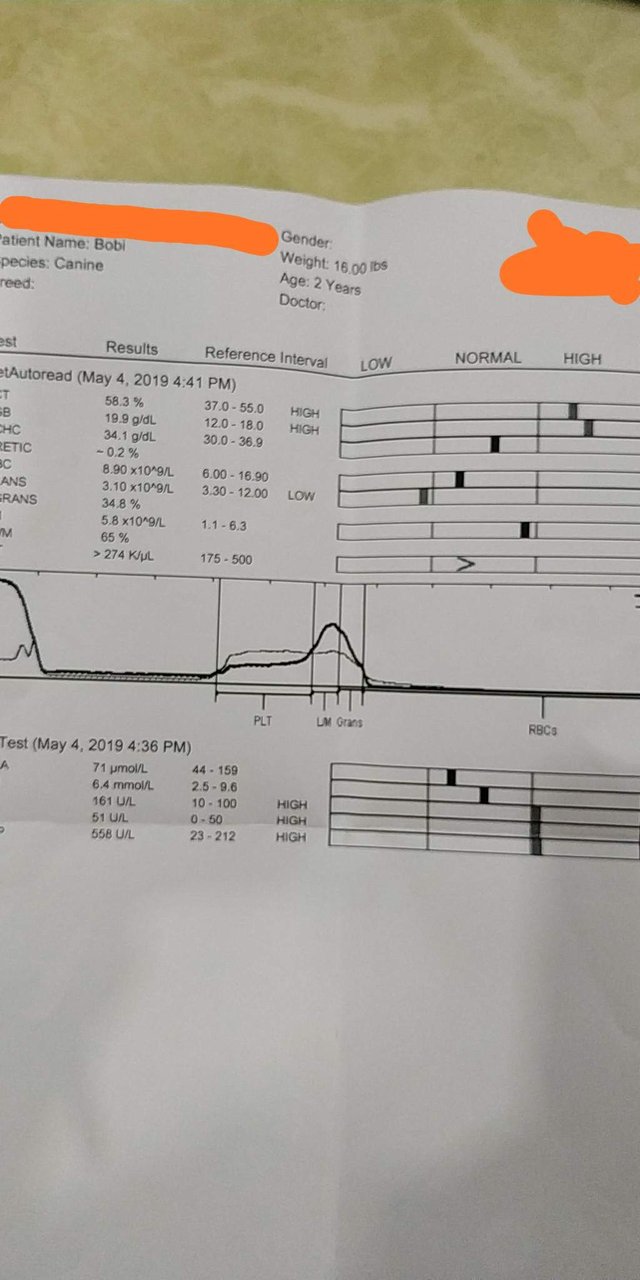 His blood test result
Posted using Partiko Android