[ENG] Australia Working Holiday Visa #3 Albany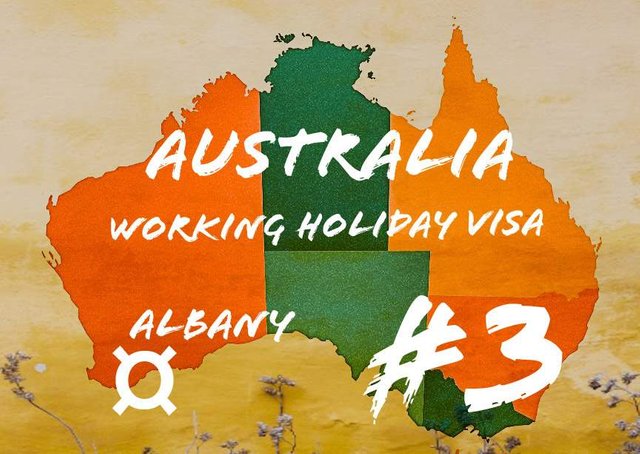 Our employer from the Blueberry Farm brought us to the hostel "1849 Backpacker" in Albany.
Albany is a small and quiet town with very colorful landscapes and national parks.
A big topic in this place is the ANZAC Day (Australian and New Zealand Army Corps). This commemorates the fallen soldiers from Australia and New Zealand, who fell in World War I in the battle for Gallipoli. You will find there monuments, as well as old bunkers or bases, parks and museums around this topic.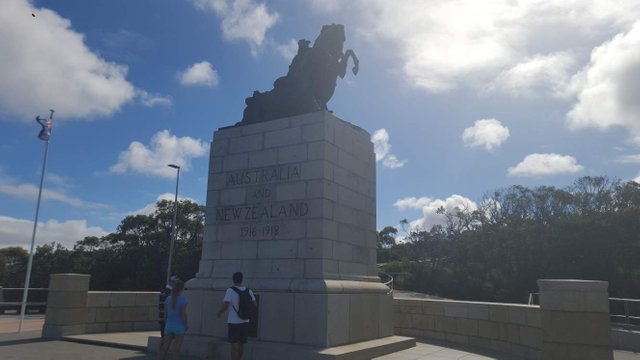 ANZAC Monument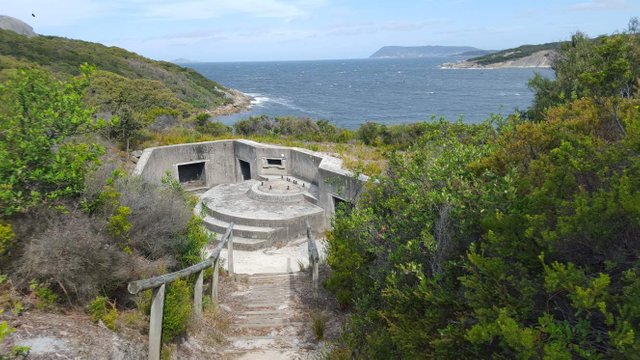 The hostel itself was very cozy. We were greeted by 2 cats on the porch. It has a big entertainment room. In this room we had a movie night with many people from the hostel. We watched the movie "Rabbit Fence", which is based on a true story and is highly recommended for everyone who is interested in the aboriginal history and life.
A ping-pong table was also available. This was almost always used. We had a lot of fun with it and one or the other tournament was played here. After 10 o'clock in the evening it had to be quiet in the hostel. You could stay outside as long as you wanted. So we sat together and drank a few beers. All in all, this hostel felt like a big family. In the morning we always had fresh pancakes for breakfast. Unfortunately the recipe was top secret, because these were the tastiest pancakes I have ever eaten.
Every Wednesday, the Albany residents met in a sports hall to play badminton. Our manager offered us that anyone who would like to can come with him to play badminton there. So we had some matches with locals a few times. Man I thought it would be an easy game against the elderly people. How could I be so wrong :D. This whole atmosphere made Albany feel very comfortable and like home.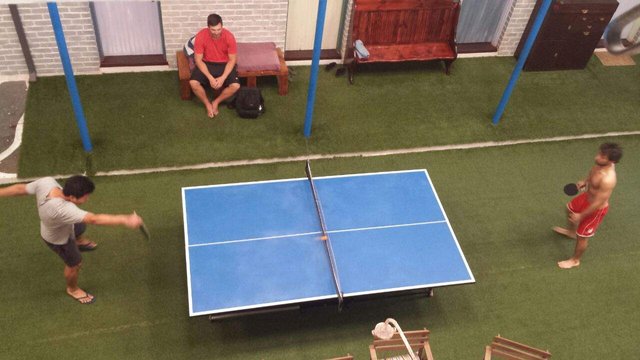 Loser had to make push-ups.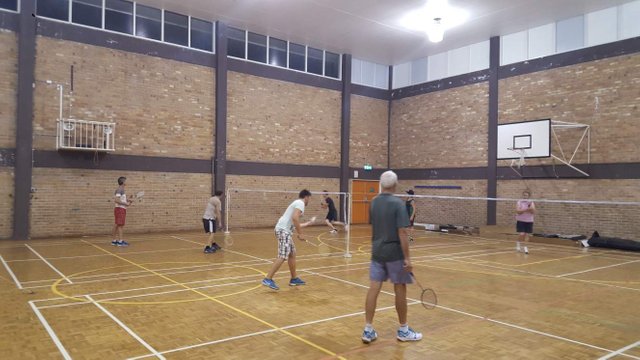 At the Blueberry Farm we have already found the job in this hostel. We work 3 - 4 hours and in return we can stay for free in this hostel.
The work day always began with eating freshly made pancakes in the kitchen. At 08:00, we "workers" met in the manager's office. Here we got a simple note with the listed rooms which had to be cleaned. Aas on this day people from these rooms checked out and thus the beds must be made. Generally, our job consisted of stripping and putting new sheets again on the beds, dusting, floor mopping, vacuuming, and cleaning the outside yard. So all tasks are incurred so that the hostel remains clean and well maintained. We were about 8 people and the work was split.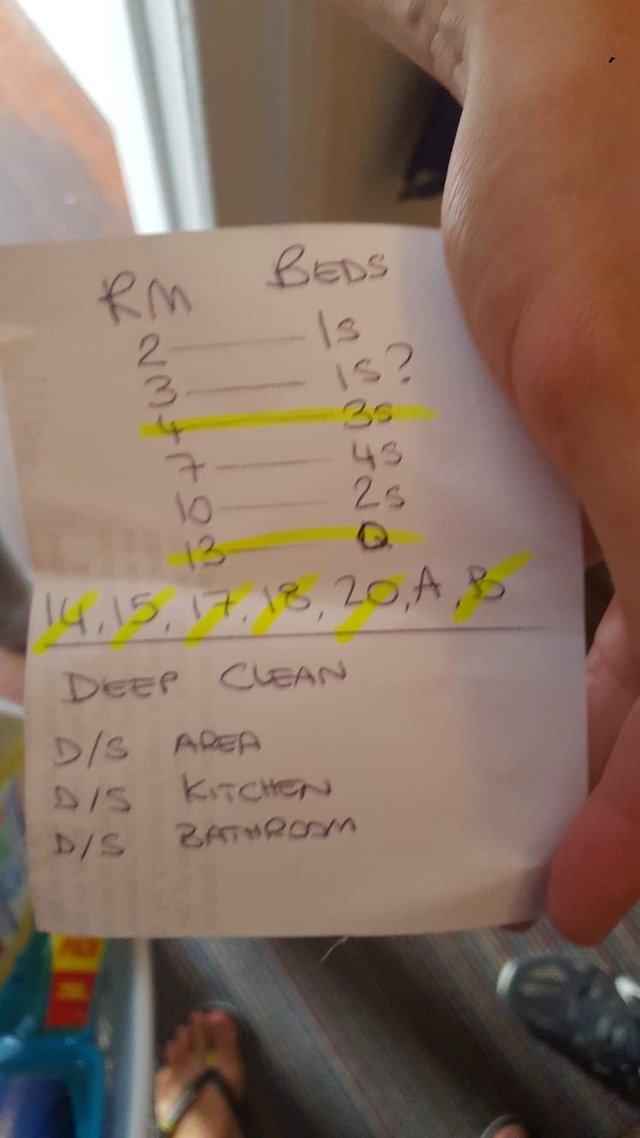 In our free time we often went for a walk and explored the place. We drove to some beaches and visited some parks and most importantly, we really enjoyed that time.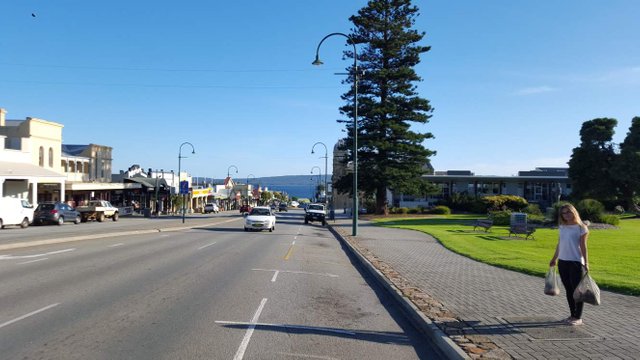 Shopping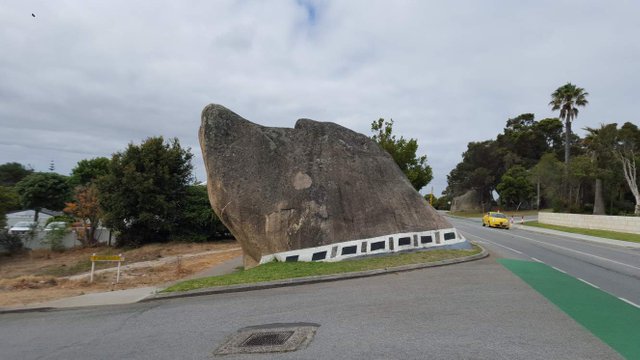 Dog Rock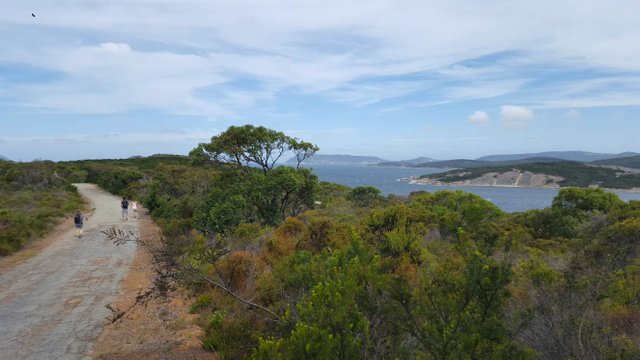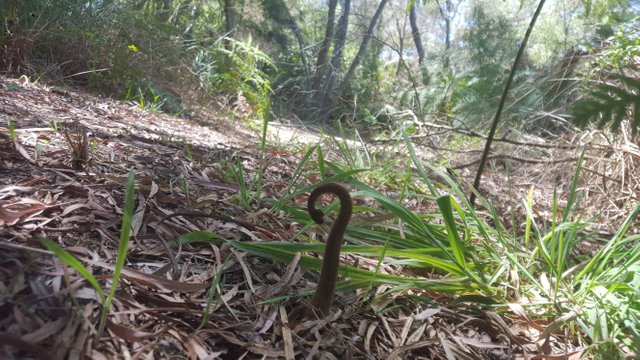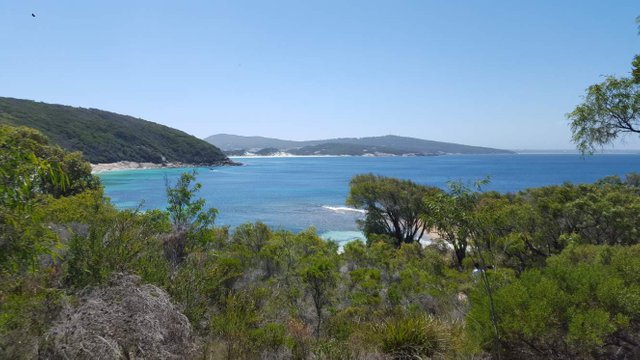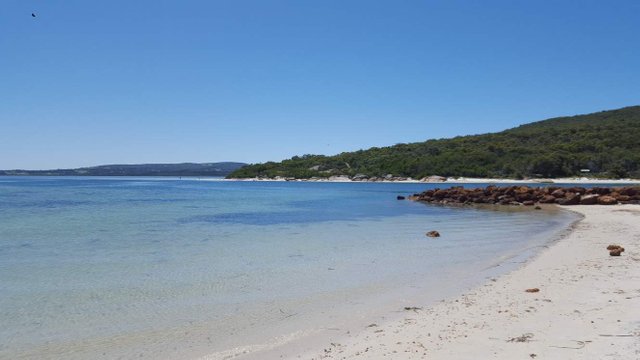 Torndirrup National Park
One day, the owner of the hostel offered us to borrow her car to visit a national park. Here I drove a car for the first time in Australia and was constantly worried about not having an accident or hoping that a kangaroo wont jump in front of the car. But everything went well and we arrived safely at the National Park and also drove back.
As for many national parks in Australia, for this one it also has to be paid a fee of about 13 AU$. This can be booked online. I recommend everyone to pay these fees, so that such parks are also kept in order by the Rangers. So people can enjoy this amazing places in the future.
The Torndirrup National Park offered many attractions. From beautiful coastlines to breathtaking views to amazing beaches. Unfortunately, a camera cannot capture what it really looked like. You have to visit such places yourself to experience it.
Unfortunately there was a big bush fire in this area weeks ago, which effect you can see in some pictures.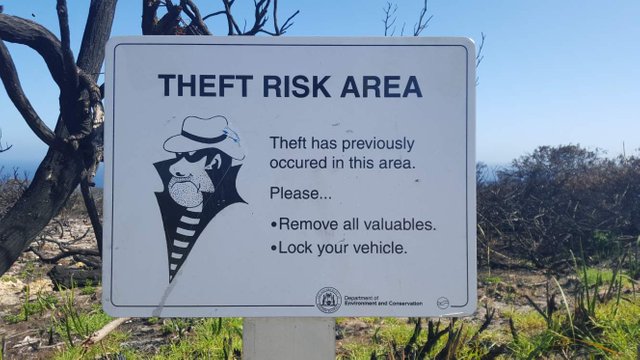 Keep your stuff safe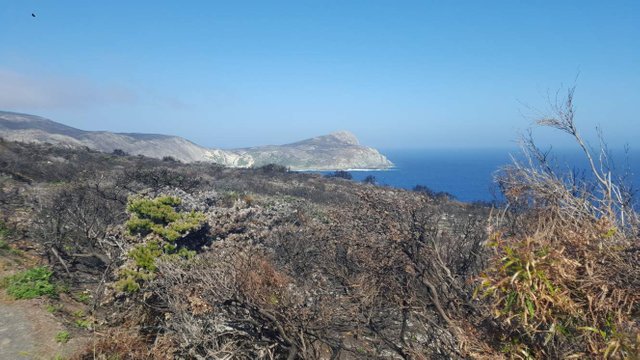 Again Life finds its way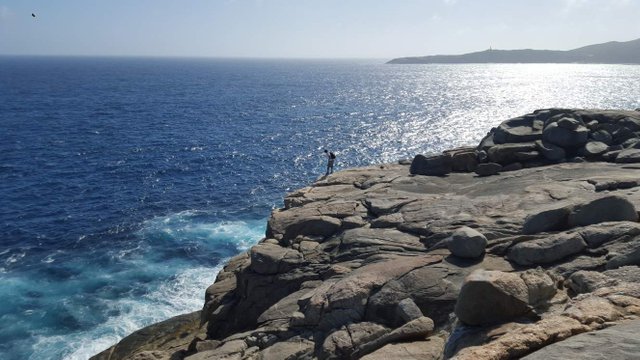 Massive!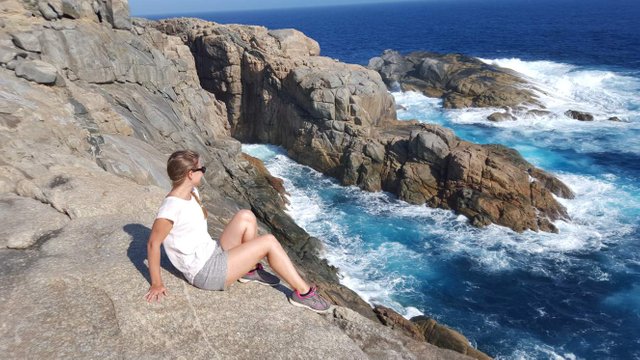 Crazy Colours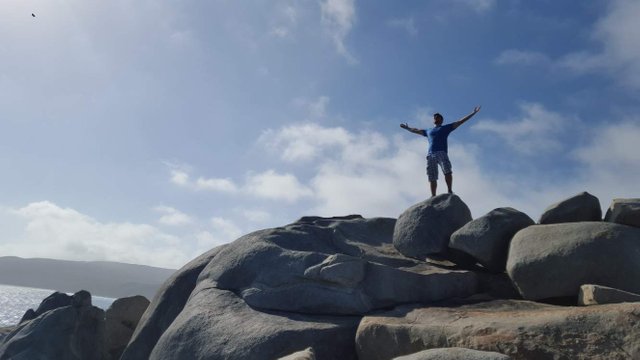 Feeling it!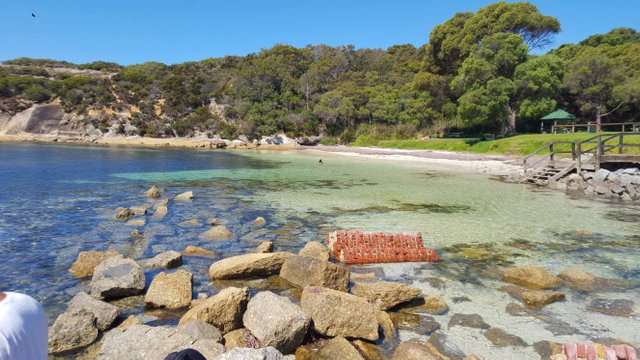 On Valentine's Day 2016 we spent the day together with the hostel team. Our friend Gwan also had his birthday that day. We celebrated it a little and enjoyed the sunset.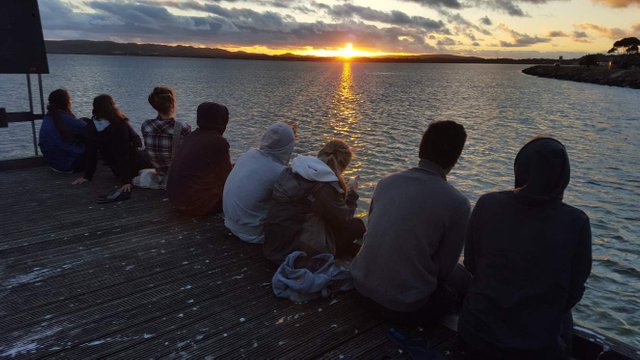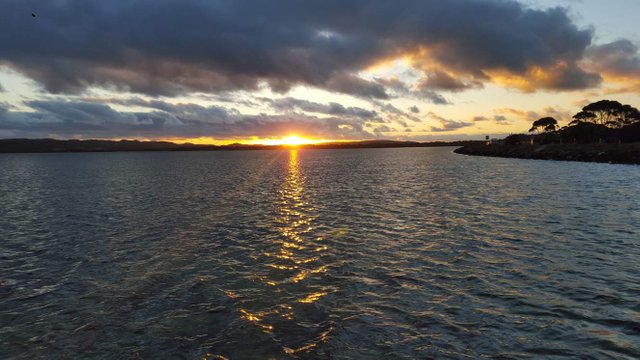 A few days later we met an Italian girl named Guilia in the hostel.
She told us that this is just a stopover and she was on her way to Batlow with her car. She still had 3500 km to go! She got a job in Batlow, where she will pick apples. You should be able to make good money, she said.
Since we were also looking for a job where we can earn money and not work like here only for accommodation, we were very interested. Because our savings became less and less. So Guilia called the employer and asked if he needed 3 more people. Gwan wanted to join as well.
We were lucky and we could start there as well. (At least we thought we were lucky with this work: D But more on that later.) Now we had a new destination. On 01.03.2016 we had to be in Batlow. We did not have a car at that time so we had to fly.
But before leaving Western Australia and flying to New South Wales in the east, we still wanted to visit Rottnest Island. This can be reached by ferry from Perth, where our journey began.
We met some friends in Perth and celebrated together and made a decent BBQ because we knew we would not see these friends again in Australia.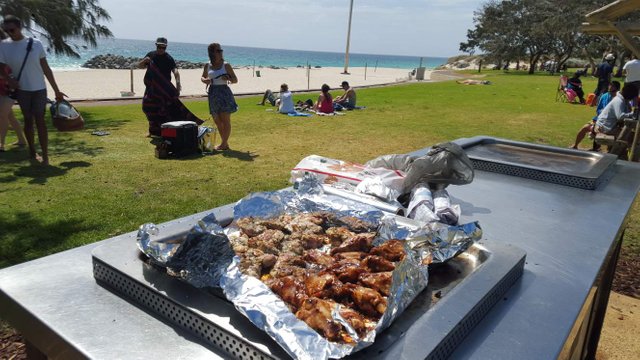 That should be enough for this time. Our next stop is a day trip to Rottnest Island with the "Selfie Quokkas" and then Batlow where we will pick apples.
I hope you like our little travel recap. ☺
If you have any questions please let me know in the comments.
Enjoy!
---
I would be happy if you could support me by using my referrals for following sites. It doesn't cost you anything but would help me a little.
Smartsteem
Generate passive income with vote selling or steem power delegation.
Partiko
With this app you have access to the social network of steemit. In my opinion the best one on the market yet. Nice design and possibilities.
DrugWars
It's like a Browsergame which is running on a blockchain. You can build up your gang and in return you get rewarded.
Actifit
Get rewarded when you are active and reach your goals.
Much love,
general.guy
Posted using Partiko Android