Upvotebuilders Is Closing Down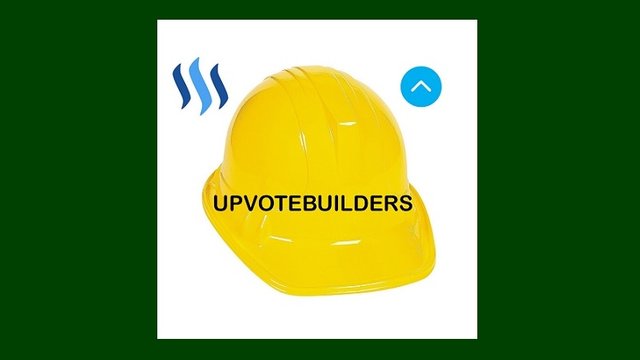 Hey UpvoteBuilders,
My attention was called earlier today by @definethedollar that members of our community was been downvoted by a user who listed SBI and Upvotebuilders users as a target for downvotes as can be seen in the image below.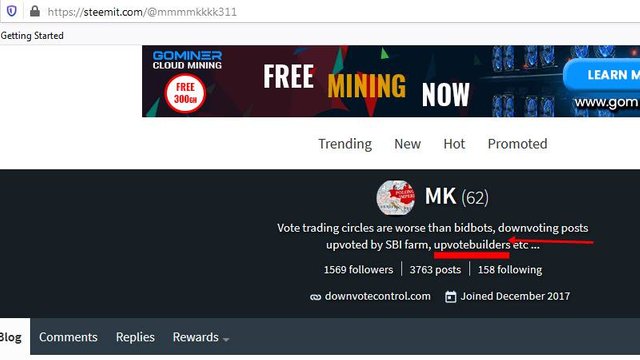 I have taken time to visit a lot of members post and can confirm that this is sadly true, we are been targeted for downvotes. I tried upvoting as many members as I could but that isn't a long term solution and it is also not a sustainable solution based on my low SP which makes it impossible to fight back.
I started upvotebuilders less than 5 months after joining the Steem blockchain My vision was to assist content creators that were not well rewarded for all the efforts they put in, in creating their post day in day out. I felt coming together can help build us into a whale status for which all members will benefit for their membership. It wasn't a profit generation business for me as many of you know how much I was putting into it to keep it running, many members also contributed in so many ways to keep us pushing on as was always reported in our weekly reports.
Encouraging members via upvotes, resteems, comments and other ways were the goal, members were encouraged to motivate other members and for this we had the Member Of The Month award which was a peer based voting system to reward the member that was considered to be the most qualified according to members choice.
Sadly, it seems it is ok for users who don't make any post, at least with the accounts they are downvoting with to downvote others members while they don't have a post for users to learn from or for user to also tell them their views via upvotes or downvotes. I really don't want to join issues with anyone as we all have our conscience to live with.
The End
Sadly, this post marks the end of @upvotebuilders and I hope this action solves the problem of the blockchain.
I will like to thank every member that has stood by us all these while and hope our friendship continues.
Next Steps
Here are the next steps:
• I have deactivated upvoting for all members so that members don't continue receiving downvotes. If however, you wish to continue receiving upvotes while our SP runs down you can please indicate in the comment section below.
• All members are asked to please UNDELEGATE their delegated SP to the community.
• If you delegated any Tribe token to upvotebuilders, you should also please undelegate them.
• All leased SP will be allowed to expire as they will not be renewed.
• All members as at the time this post goes out will continue to receive the power down income until no more SP can be powered down.
• All tribe tokens will be unstaked, sold and distributed to members when the power down income is distributed.
Please note I will continue to update members weekly as the wind-down continues.
Membership List
@steemturbo, @antobrige, @mhm-philippines, @j85063, @ojukwu, @atongis, @shikika, @emergehealthier, @bengy, @tattoodjay, @practicaleric, @actifit-peter, @cflclosers, @grizzabella, @paramimd, @davedickeyyall, @el-dee-are-es, @lyann, @incubot, @definethedollar, @mariannewest, @preparedwombat, @pouchon, @evernoticethat, @thereikiforest, @jayna, @fiicjames, @cwow2, @kaelci, @arunava, @alvin0617, @minloulou, @honoru, @robertyan, @janyasai, @foodiecouple, @ketcom, @cryptospa, @boddhisattva, @sgbonus, @costanza, @morningshine, @also.einstein, @byebyehamburgers, @theb0red1, @annepink, @silvertop, @elizabethbit, @runridefly, @nuagnorab, @flaxz, @anttn, @d00k13, @frankvvv, @happyphoenix, @krevasilis, @alokkumar121, @treodecimo, @moghul, @onealfa, @improv, @everrich, @profquax, @anroja, @tulwave, @pwny, @thedevilsbride, @jockl, @playdice, @rankmeupclub, @wakeupkitty, @thisisawesome, @pet.society, @fleur, @blueboar3, @fredkese, @barbadosso, @desyfit, @aekraj, @hashzone91, @jorgebgt, @rebe.torres12, @bntcamelo, @khan.dayyanz, @priyanarc, @sp-group, @pjansen, @ookii, @velvetlacey, @kharma.scribbles, @rosauradels, @necho41, @cryptoprima, @ninahaskin, @trevorlp97, @justlee87, @dailyspam, @rajib2k5, @shortsegments, @glastar, @trydice, @wongbraling, @tiffany4ever, @bilpcoinrecords, @moeenali
I am grateful for your time as a member and hope for the best for all members as we move along.