Ouh, in this I forgot to take photos of the process, but, basically I followed the same scheme of the previous drawings, buuuut it didn't turn out as expected, even so the important thing is to practice and work until I can achieve it (this phrase will be repeated a lot when I had to do the final work to graduate), it took me about 15 mint approx. make this drawing, it is small which entails much more work and delicacy when making the lines that are perceived as the luminosity of the portrait, those are the little things that one is noticing and writing down in the notebook to not forget it.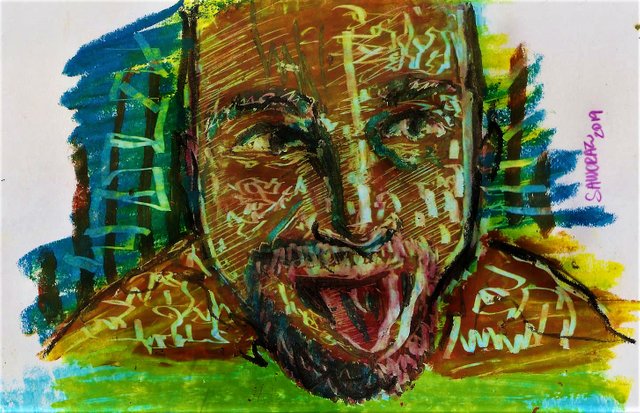 Ouh, en esta olvidé tomar fotos del proceso, pero, básicamente seguí el mismo esquema de los dibujos anteriores, solo que no me quedo como yo esperaba, aun así lo importante es practicar y trabajar hasta poder lograrlo (esta frase me la repetiré mucho cuando me toque hacer la obra final para graduarme), me tomó unos 15 mint aprox. realizar este dibujo, es pequeño lo cual conlleva mucho más trabajo y delicadeza al momento de realizar las líneas que se perciben como la luminosidad del retrato, son cositas que uno va notando y anotando en el cuaderno para no olvidarlo.


---
Repollo is a Project that Works based on MEMBERSHIPS from the users that delegate SP and/or join the Curation TRAIL. Repollo is supported by 2 steemit witnesses, @cervantes y @upheaver, if you upvote them as Steemit Witness you support better rewards for the members of the community.
---
Repollo es un proyecto que funciona con MEMBRESÍAS de usuarios que delegan y se unen a nuestro TRAIL. Repollo es apoyado por dos Witnesses, @cervantes y @upheaver, si tú votas por ellos como Testigos en Steemit Witness apoyas para seguir entregando mejores recompensas.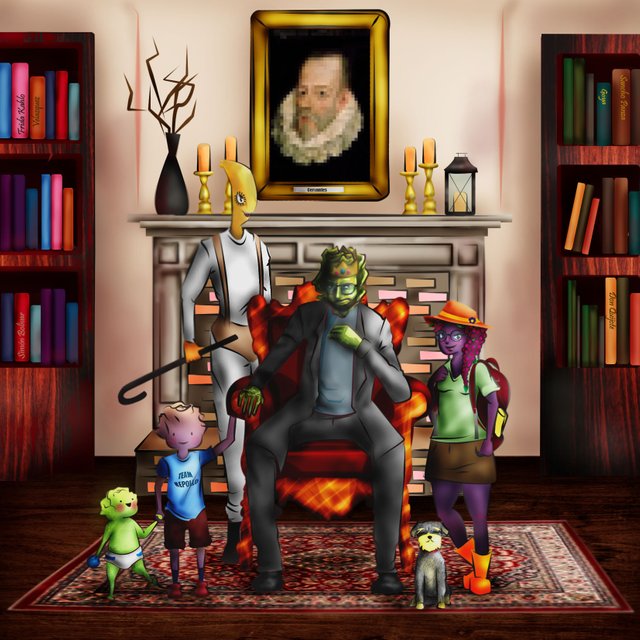 🍀🍇🍀🍀🍇🍀🍀🍇🍀
I hope you like it. A hug for everyone and good vibes 💖
Espero les guste. Un abrazo para todos y buena vibra 💖
🍀🍇🍀🍀🍇🍀🍀🍇🍀
Consider to follow our trail on steemauto We thanks all the support.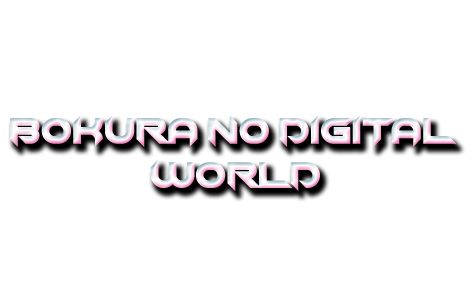 Also, I'm a steemmonsters player, with the same User. If you wanna challenge me, trade or send any spare card.
✨✨If you want me to make you a draw, just let me know. I am open for comission without restriction.✨✨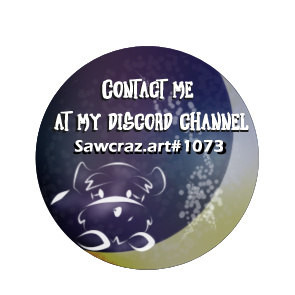 🍀🍇🍀
To all of you artists out here at Steemit! Hello~ If you ever are lost and lonesome, please join Steem Artists at our discord chat

We network with fellow artists here on Steemit and we help each other succeed :)
Come and say hi~ ^ __ ^ BNDW community discord channel