🙋😎 WOW! So glad to be a member of WeedCash @weedcash https://www.weedcash.network/trending/weedcash and receive yet another Airdrop into my ever growing Steem-Engine Wallet today! As you know from my previous posts im all about investing in my future and that I will be STAKING ALL Airdrops received as well as all the tokens I get from the many new sites that are popping up on a daily basis!
---
Only 120 People Recieved The WEED airdrop today If You Had PAL STAKED! It was my lucky Day!
---
😎 I am Staking My future on this awesome and ever growing platform, with so many more investment opportunities to come!
---
---
☑ Post #1: Im going Stake and Tribe Crazy!
https://steemit.com/palnet/@karenmckersie/can-we-talk-i-think-i-m-going-stake-and-tribe-crazy
☑ Post #2: 2000 BATTLE Tokens Now Staked!
https://steemit.com/palnet/@karenmckersie/i-just-staked-500-more-battle-tokens-today-woot-2000-staked
🙋👍 "Our Blogs really are a business! And to me a long term investment, which is why I will continue to STAKE ALL TOKENS I receive from LEO / PAL / SPT / SWEET , BATTLE And Now WEED! Plus any others that come along and give me a generous airdrop like Steemleo, Palnet and WEED did!"
Soooo Many Platforms, Soooo Little Time!
---
😂 Thanks WeedCash for the "420" WEED Tokens That are all ready Staked! ( How Fitting, lol, love it! ) 😂
Photo shared on the last 420 day April 20 at 4:20 pm, This is a friends plant that was awesome! I actually seldom post about it as I dont smoke, but as its now legal in Canada I use the products for my arthritis pain which are very bennificial!
---
Here is the latest post by @richardcrill About The WEED AIRDROP!
https://www.weedcash.network/weedcash/@richardcrill/3-new-things-for-weedcash-our-own-video-network-staking-rewards-and-an-air-drop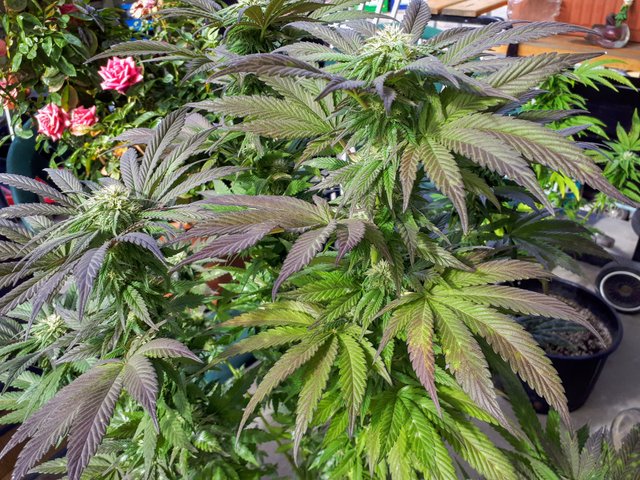 Thanks @richardcrill , @aggroed and @heimindanger for all that you do to make this platform great, Its going to be EPIC!!
Famous Words by @aggroed : Peace, Abundace and Liberty For All...
---