PAL- A blockchain government.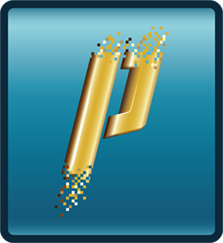 I've had the idea of a new type of currency in my head for a while.  I called it PALcoin and you can see my first draft of it at palcoin.org.  I've learned a lot in the last year about blockchain technology and I think I can vastly improve upon my first design of a currency, and I also think it's possible to create not just a currency but a complete decentralized government using blockchain technology and simple smart contracts (with witnesses that watch over them).  
At the moment there are something like 200 governments controlling 7 billion people.  I suppose my starting argument is that there isn't enough competition out there, people would choose something different if they had a real choice, and here's a non violent way to create it.  Personally, I want to stop supporting a government that forcibly taxes me to kill dark skinned people over seas for 20th century resources, spies incessantly on it's own citizens, now operates as a massive wealth transfer mechanism from the 99% to the 0.001%, and post Citizens United appears to act more like a corporate theocracy than anything else.  You may have your own or different reasons, but I think we could all agree that a little more competition could provide government services for less cost and cause less global harm all around.
The foundation of the government lies in creating a system that promotes Peace, Abundance, and Liberty (thus PAL).  How would it work?  What would it do?
I'm envisioning a system based on graphene (steemit) that starts with two very basic functions and then grows from there.  When PALcoin is mined a set amount goes into a collective account that can be spent on community projects through community approval by voting on smart contracts that access the public account.  Second, a set of documents exist within the blockchain that form the constitution and operating agreement that can be modified by the users that discuss what's allowed and what's not.  Power holders can vote up and down on any project or founding document, and witnesses have the authority to block payment so if bullshit is going down someone is there to watch it and stop it.  I imagine a cap on the amount of power a single person can have so that no one person can have more than 1% or some other arbitrary amount of voting power.
So, what's the starting mechanism?  The main thing that makes PALcoin different is that half the PALcoin mined would go into a collective account and the rest split between witnesses and miners.  The collective account can then be used to fund projects without the need to take resources from one group and give them to another.  This is a way to generate collective value without taxation.  It isn't socialsim.  It isn't third party theft of private property.  It's something new.  Ok, so PALcoin is generated... now what?
Users submit simple contracts that can be voted on by PALcoin power holders.  You want money to build a road?  Ok, submit a proposal and see if the community will agree to pay for it.  If there are enough positive votes it's approved and PALcoin flows from the community account into the submitter's account.  Before that happens though Witnesses have the opportunity to vote to block the transfer in the case that it's a forbidden activity or seems fraudulent.  What's forbidden?
The second major piece of the puzzle is having an operating document that everyone agrees on.  A Constitution if you will.  So, the block hosts a Constitution that allows extreme operating flexibility assuming the action doesn't cause harm.  With something like 2/3 of the power vote and 2/3 of the witnesses voting in favor then you can alter the constitution.
If the money raised is used to produce services that others use and an accepted form of payment is PALcoin then suddenly the currency has value, the community fund pool has ability to invest in projects with decentralized authority.  My hope is that the world around us can start to change.  It doesn't rely on a president, congress, or royalty.  It gives voting rights to vested people in the system, and people self elect to be watchers through acting as a witness.
Could you see this working?  What challenges do you think there are?  What services would you want PAL to offer?  Would you choose to be a voluntary member/citizen?  Would you want to help me create it?
I'm Aggroed.  The soon to be founding member of PAL.