Sign making, its a dull rainy day out and I haven't done any woodwork in a while..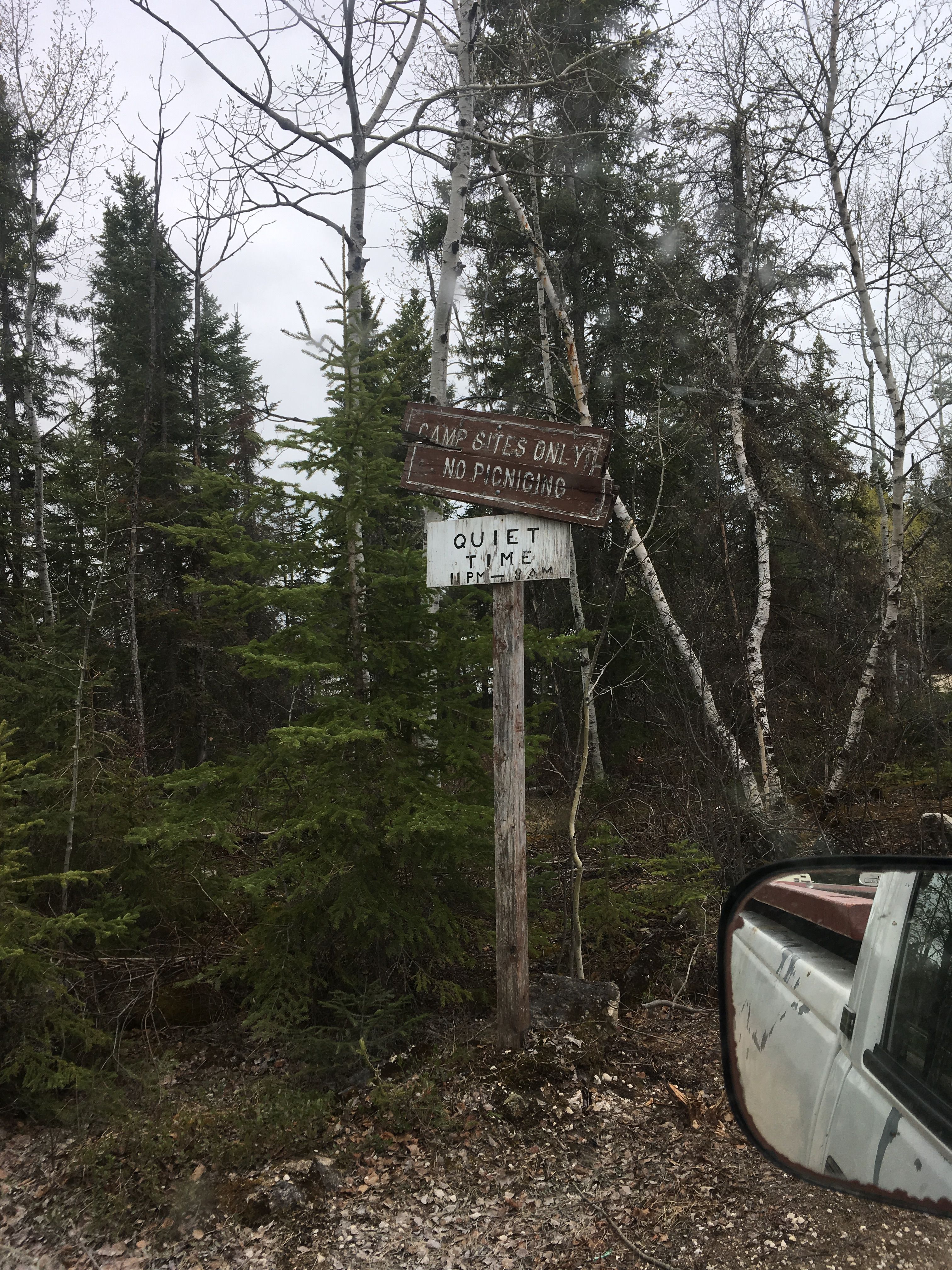 The other day I ran out of gas.. in the campground and in front of probably the only people already staying there, of course, right, lol. So as I sat in the truck with Sienna laughing at myself for even letting it run out, I called Dallas..no answer.
So now what? Sitting here feeling like an ass in front of all those people (like 10 of'em) all staring hard this way now.. like I couldn't have run out of gas around the corner at least!?!?!
I decided to call Dale, (he owns the campground and also employs Dallas). Dale had a good chuckle and told me to come up to the house, he lent me his quad to go back to the truck with the pail of gas. As I was putting the gas in the truck all of those people were still staring, of course! LOL! After I got some gas in the truck Sienna drove the quad back to Dales house and I followed.
I thanked Dale for helping me out and I told him I'd get him back for the gas.
Today it's kinda dull and rainy so I threw in some laundry and then decided to break out some wood and my router, so I quickly made a new sign for the campground since it looks like its time for a new one.
Picked out the perfect board for the sign and cut it to size.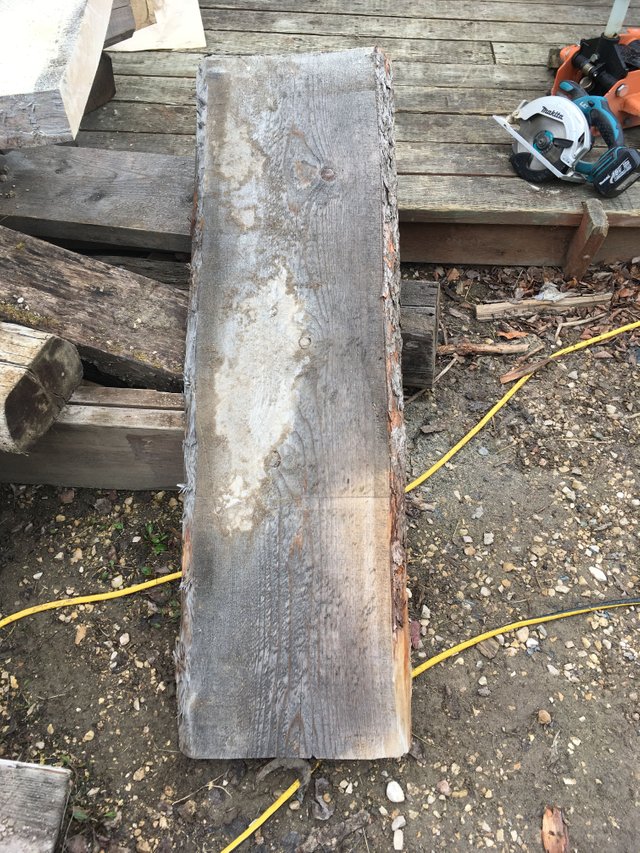 Using a 1/4" Cove Box Bit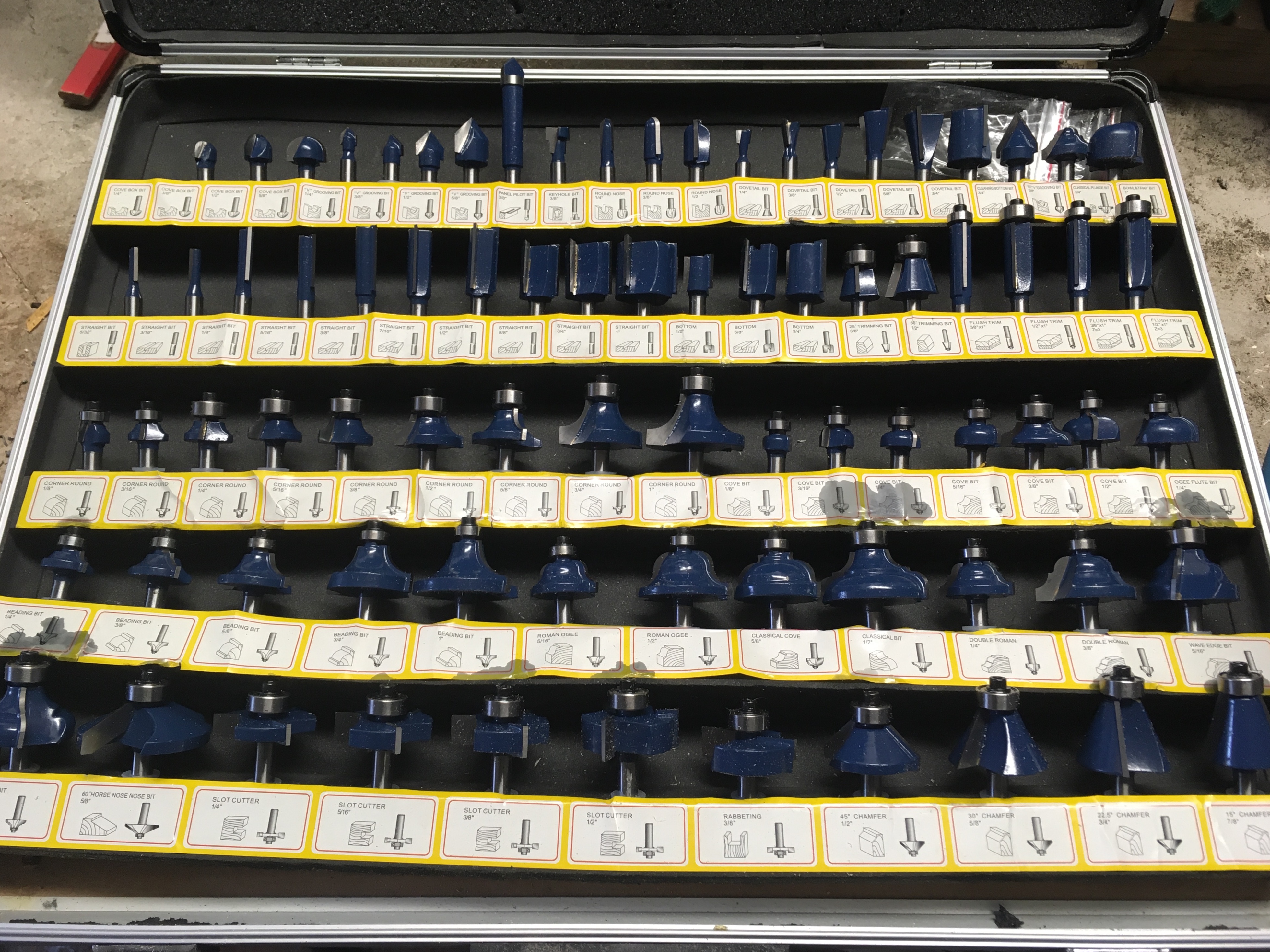 Start of the routering.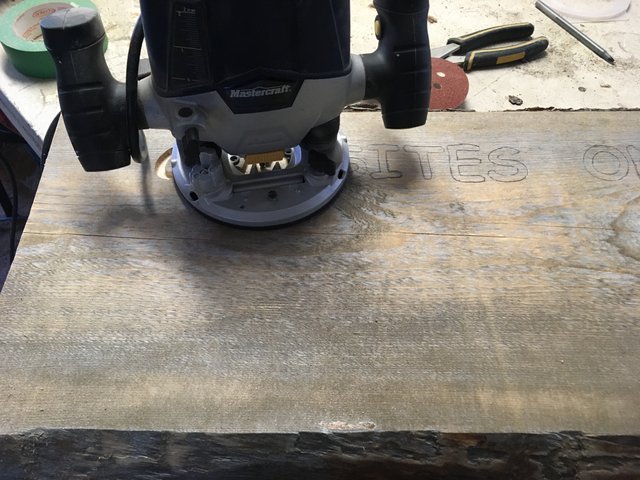 Done routering.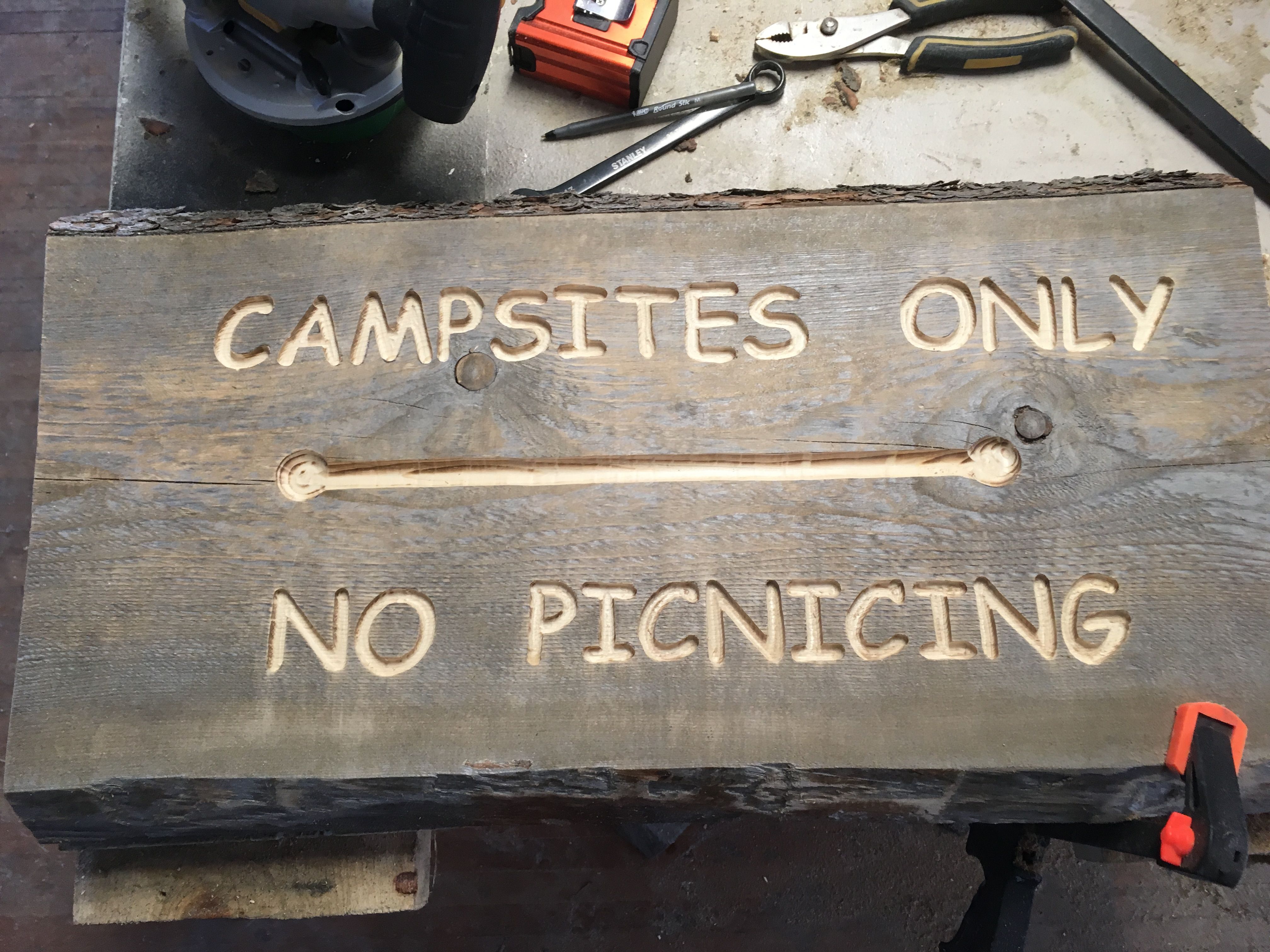 Shaved off the bark with the ax (all of the chisels are at the cabin).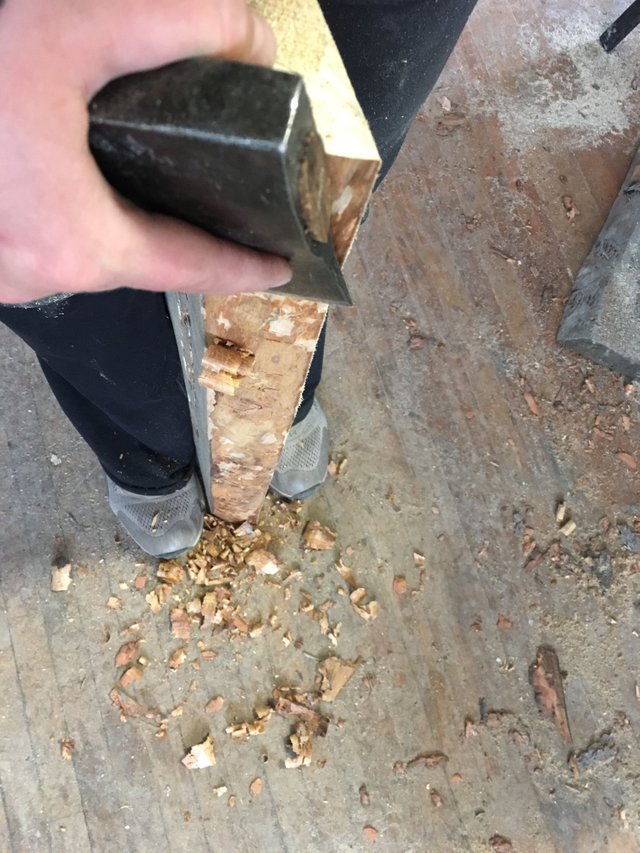 Ready for staining.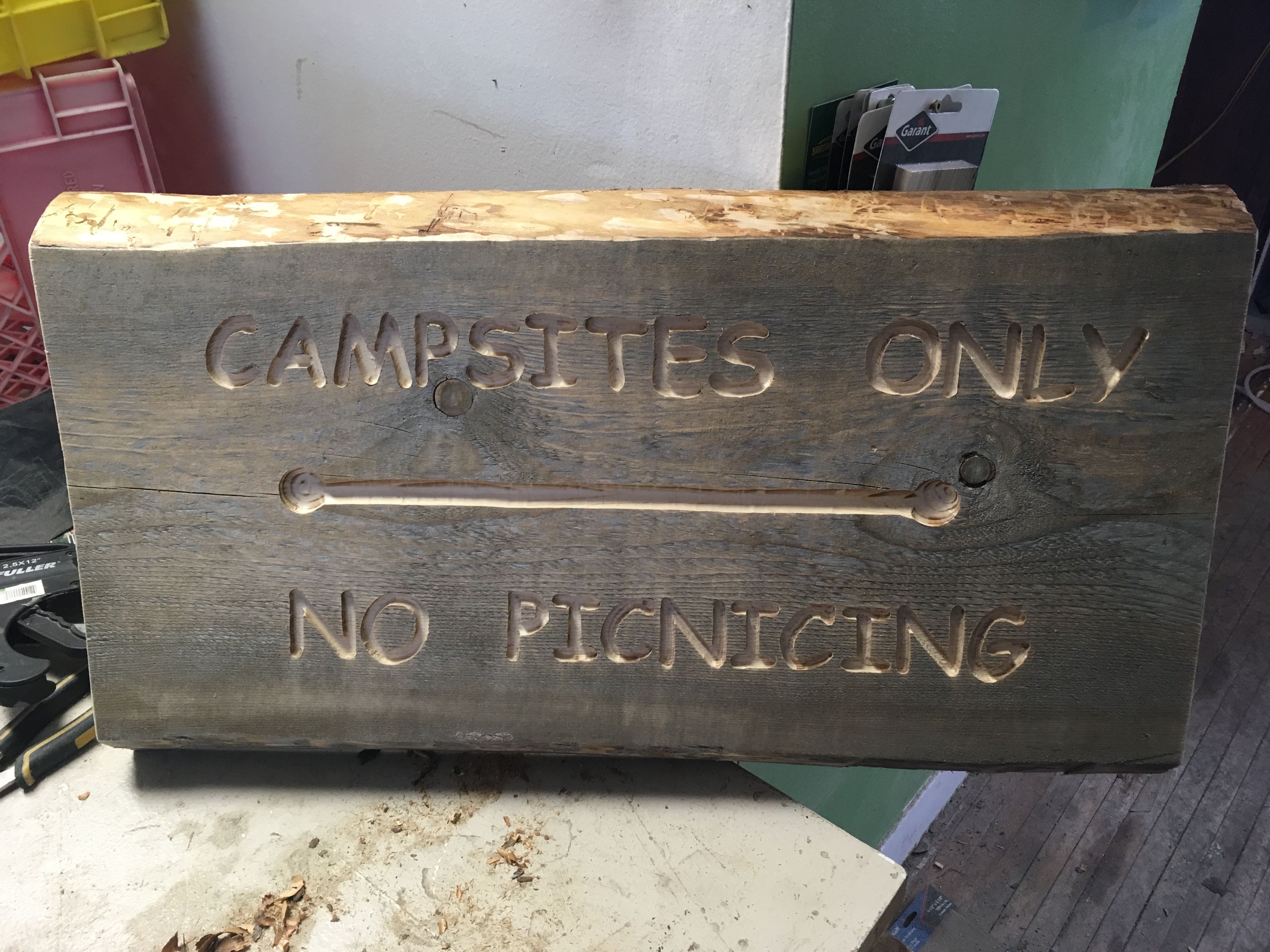 Washed on a Dark Walnut stain.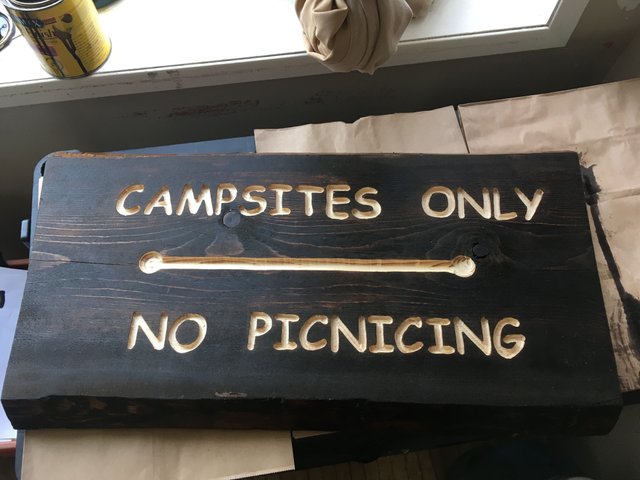 FInished, with 2 coats of satin varathane, I will take it to the campground tomorrow.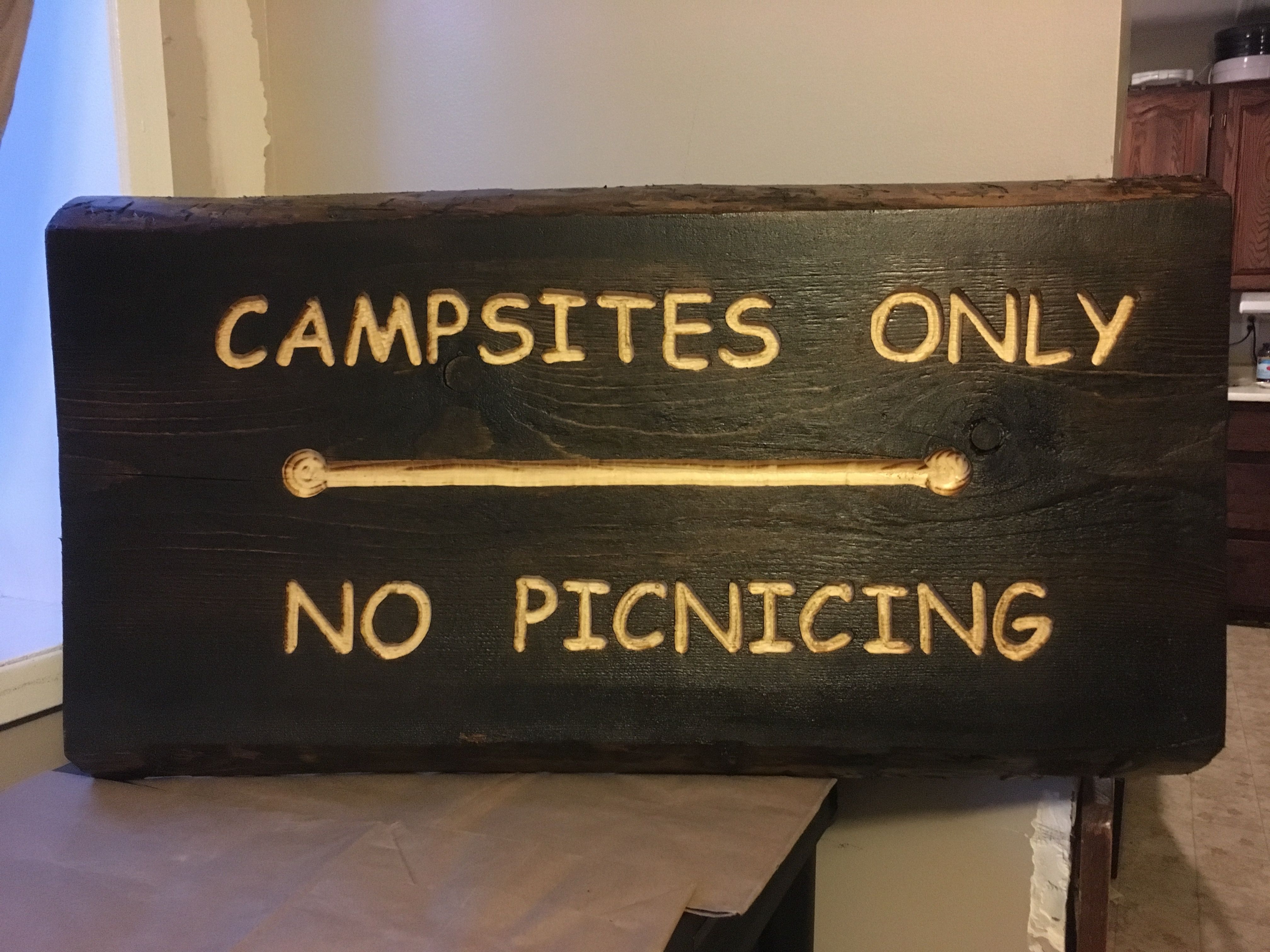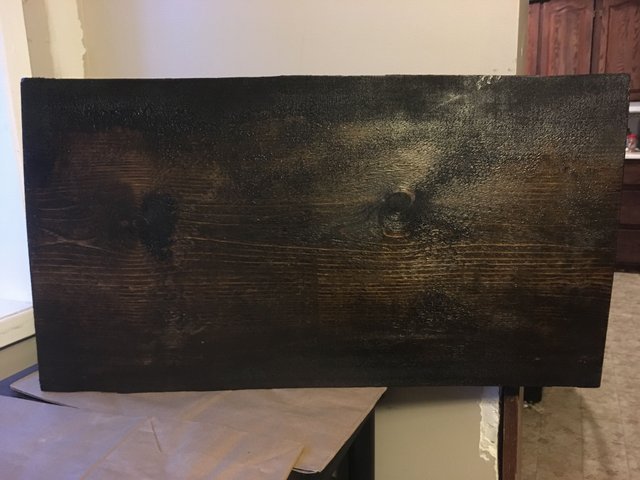 It wasn't raining anymore when the kids got home from school, so after supper, we went to get some rocks so I can finish up the garden tomorrow.


I am not so sure what to do with that huge rock, it took all three of us to lift it in the truck!
The kids trying to push/lift that enormous rock, they ended up pushing it right off of there too!