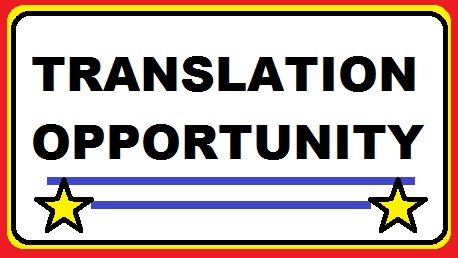 Re-post a @papa-pepper post in another language and keep the payout!
Here's a great opportunity for some bilingual steemians. Not all of us have the same skill sets or talents, so not all of us have the same opportunities. Since there are certain skills that I lack, I've offering up this opportunity for whoever may like to take advantage of it.
In my short time one steemit, I've had some great success and I believe that I have also created some great posts.
However, those posts will never have the capability to make the most difference that they can when they are only posted in English.
---
Here's where you come in.
---
If you can read and translate English, why not translate some of my posts into your native language, or into another language that you know?
Here's the deal, to further the progression of steemit as a community and to be a greater blessing to others within the steemit community, I will allow other users to translate my previous articles and post the translations themselves.
---
Here are just a few guidelines:
• Send me a reply on which article you would like to translate.
• Tell me what language you want to translate it into.
• You can use any or all of the original images from my post.
• Please link my original "English Version" article at the end of your post.
• Make it clear in your title or opening paragraph that your post is a translation of one of my articles.
• One the translated post is made, send me a comment or private message with the link.
---
Basically, I am willing to allow any user the permission to translate any of my articles into another language and post the translated article themselves.
If you choose to translate one, whatever STEEM, Steem Power, or SBD that the translated articles generate will be yours to keep.
If you get a great payout and feel like sharing some with @papa-pepper to help with the progression of our homestead you can, but you do not need to!
A lot of the articles that I have written lately have been for the purpose of helping others to do their best on steemit and not get discouraged. Many users have found these articles to be very beneficial and many whales have shown their support with upvotes.
Still, if those articles remain available only in English, their influence will never reach as far as it could with your help.
So many of those voting for my posts have their own posts in Russian, German, Chinese, or some other language anyway. Why not offer your followers one of my posts in their own language, and get paid for doing it?
You won't even have to write the article or gather images, just translate my writing and copy my images!
---
@xanoxt, @felixxx, & @dresden - These users unintentionally helped manifest this idea.
I would like to thank @xanoxt for mentioning that he gets paid to translate when I was considering ways that people could make money on steemit.

Though I will not personally pay you to do the translation, you still have my permission to translate and post, and you can even keep the entire payout you want.
---
As I considered the blessing of overcoming the language barrier, I came up with the idea for this post.
Here are some suggested articles for translation, but you could pick any of my articles for the purpose of translation if you want.
---
---
---
---
---
---
---
---
---
---
---
Those are just a few suggestions. Check my blog history, there is plenty of others to choose from, and plenty of languages that they could be translated into.
If your native language is Russian, or Chinese, or German, or Spanish, or another one, please let those who speak those languages know about this great opportunity. Often, it can be difficult to come up with ideas for a post, so I've taken that part out of the equation. Now, users can just choose which one they want to translate, if they prefer!
Though this opportunity may not be for everyone, it may be a good idea for many of you. If you think you'd like to give it a try, let me know by commenting below.
---
FOLLOW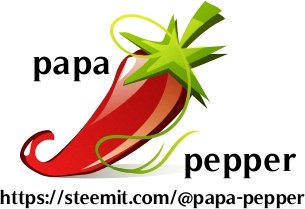 ---
Awesome Handcrafted @papa-pepper logo kindly donated by @vlad - Thank you!!