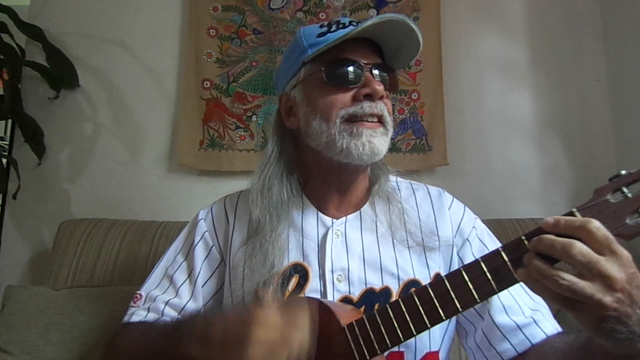 Well, we're in carnival and therefore I decided to bring a medley with two of the most popular songs from the El Callao carnivals.
El Callao is a town in the state of Bolívar, to which, in the time of the colony, many immigrants from the Caribbean islands, from Trinidad and Guyana, arrived in search of gold. They settled there and a new language emerged that combines elements of Patois, English and Spanish. The same thing happened with the music, in which elements of the Antillean calypso were mixed, with some local elements, which include the use of the Venezuelan cuatro. The calypso that gave rise to this tradition, in the Caribbean, disappeared as such, so this variant is the most direct daughter of that rhythm. The Venezuelan calypso is one of the many rhythms and musical manifestations pride of this land.
Additionally, the carnivals held in that locality are the most lavish and joyful that there is in the country, so on December 1, 2016 was declared Intangible Cultural Heritage of Humanity by Unesco.
These two songs are among the best known of those carnivals: Ay, ay, ay, Cecilia and Woman del Callao.

Español
Bien, estamos en carnaval y por lo tanto decidí traer un medley con dos de las canciones más populares de los carnavales de El Callao.
El Callao es un pueblo del estado Bolívar al cual llegaron, en tiempos de la colonia, cantidad de inmigrantes de las islas del Caribe, de Trinidad y Guyana, en busca de oro. Se establecieron allí y surgió un nuevo lenguaje que combina elementos del Patois, del inglés y del español. Lo mismo sucedió con la música, en la cual se mezclaron elementos del calypso antillano, con algunos elementos locales, que incluyen el uso del cuatro venezolano. El calypso que dio origen a esta tradición, en el Caribe, desapareció como tal, así que esta variante es la hija más directa de aquel ritmo. El calypso venezolano es uno de los tantos ritmos y manifestaciones musicales orgullo de esta tierra.
Adicionalmente, los carnavales celebrados en esa localidad son de lo más fastuoso y alegre que hay en el país, por lo que el 1 de diciembre de 2016 fue declarado Patrimonio Cultural Inmaterial de la Humanidad por la Unesco.
Estas dos canciones son de las más conocidas surgidas de esos carnavales: Ay, ay, ay, Cecilia y Woman del Callao.
---
My entry / Mi participación
---
Some photos from El Callao Carnival / Algunas fotos del carnaval de El Callao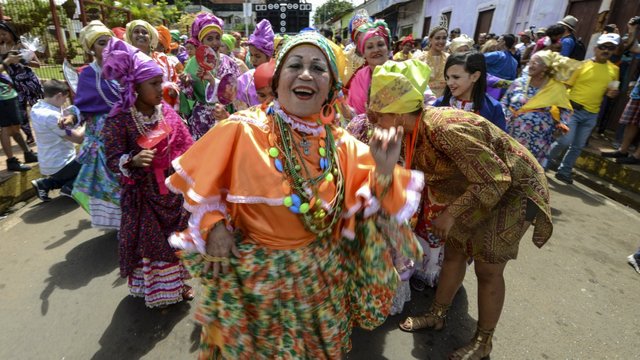 Source-Fuente
---

---

Follow - Upvote - Resteem
---
Recent posts / Artículos recientes / Kürzliche Posts
---
* If this post is older than 6 days, you may go to the most recent and upvote it!
* Si este artículo tiene más de 6 días, puedes ir al más reciente y votar por él!
* Wenn dieser Artikel mehr als 6 Tage hat, kannst du zum letzten gehen und diesen upvoten!