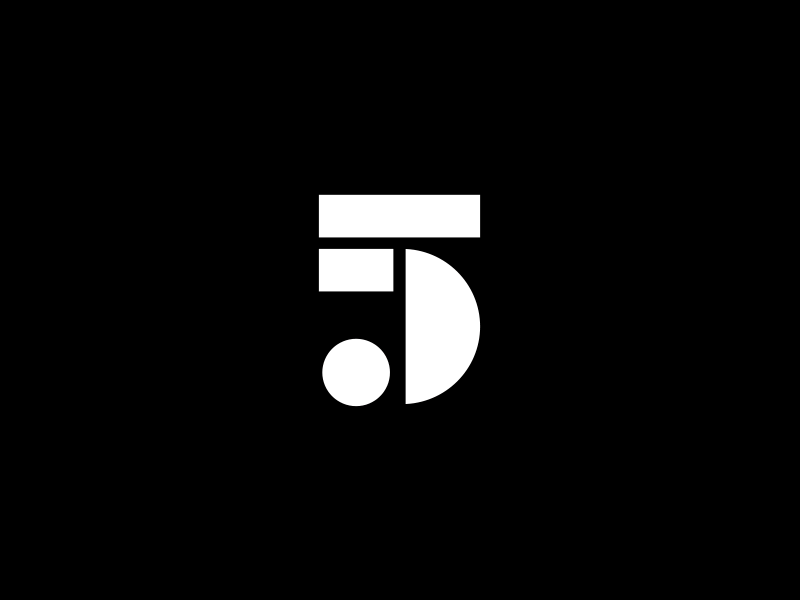 ---
My Top 5 In Order
---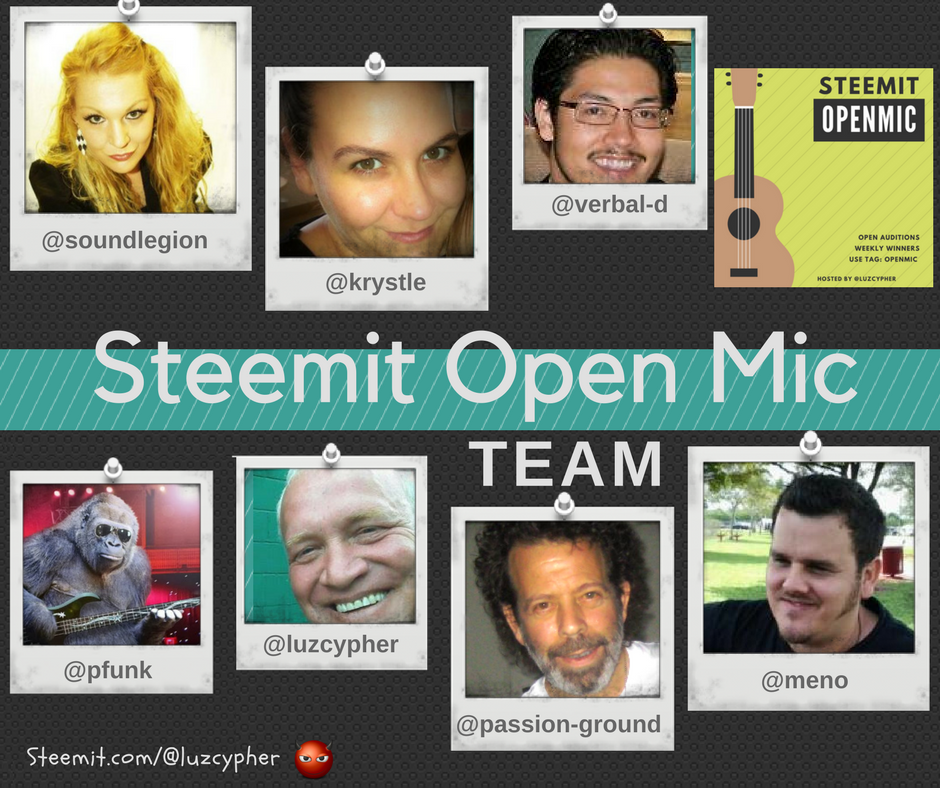 ---
As one of the 6 judges, and as an original artist also, I aim to represent the best original artists in this contest from our wonderful Steemit community. I am keeping my ears open for cover artists as well, don't worry but creating an original song is indeed impressive, especially if executed and performed well. Best of skill and performance to you all next week. This week was filled with so many wonderful artists, even amongst the high amount of entries, and there were still many talented performers who entered, so forgive me if I didn't list you, I definitely heard everyone's entries. Also, be sure to check out the other judges' top picks for the week, @krystle, @soundlegion, @passion-ground, @meno, and @luzcypher, who hosts the Open Mic Contest. See you next week! And don't forget to please vote for @Pfunk, @Ausbitbank, @Luzcypher, @Curie, @Aggroed, @Helpie, @Lukestokes, & @Teamsteem as witnesses here https://steemit.com/~witnesses, all of whom are our biggest supporters who help to run, fund, curate, build and expand the Open Mic Contest.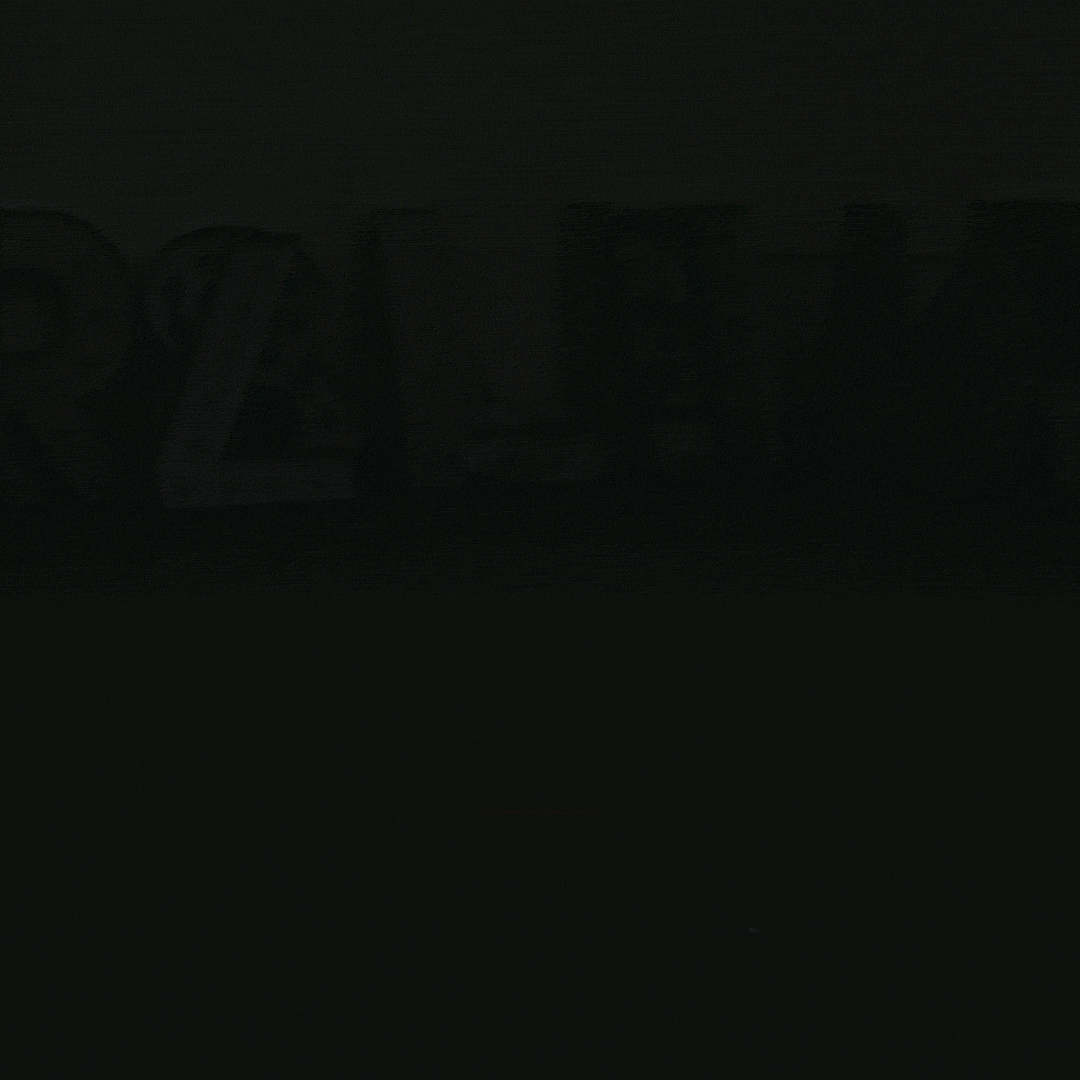 ---
1. @mariajruizb's "Sentida Canción" By Henrri Martinez Cover Song
As often as I have heard your wonderful singing voice paired with the skilful command of @danieldedosd2's guitar savvy, this is another one of those chilling entries that reach the depths of a listener's soul. Such beautiful melodies and inter-layered harmonies between your serenading vocals and the constant rifts and strums of the guitar. A fantastic performance this week from you both, thanks for sharing this refined gem, looking forward to your next one with more high hopes.
https://steemit.com/openmic/@mariajruizb/steemit-openmic-week-122-cover-sentida-cancion-por-mariajruizb
---
3. @danieldedosd2's "Una Furtiva Lágrima" By Gaetano Donizetti Cover Song
This was a very gently performed masterpiece and a great cover choice to showcase your singing talents that are in comparison to your excellent guitar playing skills. I feel very tranquil and peaceful after absorbing such delightful melodies so carefully delivered with graceful intentions. One of your best performances and you continue to show and prove your growth within our Open Mic Family. Keep up the amazing music, and thank you for sharing this gem with us all. Looking forward to what you perform for us next.
https://steemit.com/openmic/@danieldedosd2/steemit-openmic-week-122-una-furtiva-lagrima-cover-danieldedosd2
---
4. @vanne's "The Father That I Always Dreamed" Cover Song
I love the fact that I can sense and hear your passion and conviction for this song, it makes your entry that much more impacting. Your sweet voice lures us in and folds decoratively into the melodies and deep lyrics of this touching song. Your performance was as enjoyable as it was musically charming and you were attentive to all the soft details. Thank you for sharing this wonderful gem, definitely looking forward to what your share with us next.
https://steemit.com/openmic/@vanne/steemit-open-mic-week-122-the-father-that-i-always-dreamed-cover-vanne
---
5. @digitalopus' "Entre Dos Aguas" By Francisco Sánchez Gómez AKA Paco De Lucía Cover Song
I specifically asked your wife @lynnm for your return and you have blessed us with many wonderfully energetic and rhythmically charged entries. This is no exception as you deliver once again another catchy and fun, positively-vibed cover. I absolutely love your playing style and the happiness and exuberance you expel through your crafty instrument is contagious. Your skill and creativeness clearly shows in this performance and you have earned your spot once again in my top 5 for good reason. Thank you for the great healing frequencies, and please keep sharing your fantastic music and looking forward to your next entry.
https://steemit.com/dtube/@digitalopus/70vbehyz
---
---
---
---
Honourable Mentions
My Top 7 In A Particular Order : )
---
---
---
---
---
The Official Steemit Song By @Verbal-D, Feat. @Papa-Pepper & @EdgarStudio
---
A Must Read Rap Verse Of Why I Love Hip Hop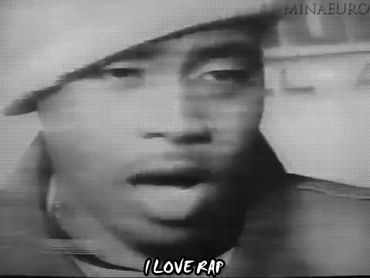 Creating & Sharing Positive, Conscious, & Inspiring Hip Hop To All
Click Green Title Above To Read
---
---
More original music from me coming very soon, stay tuned to my profile this week. I'll be releasing more live performances and professionally recorded tracks shortly.
---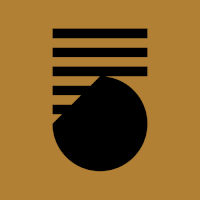 Thank you for viewing and reading this post in its entirety, I hope you enjoyed it for what it's worth.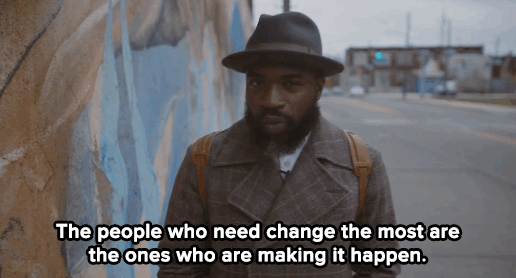 ---
All Gifs used from Giphy.com
Next Post coming tomorrow
Please Upvote, Comment, Follow & Resteem to show your support

My very own wonderful gif logos provided to me by the generous and kindhearted @papa-pepper & @termitemusic. Thanks again very much!