Luzcypher's Announcement For Steem Witness
I'm officially announcing my entry as a Steem Witness. Please continue reading as I make my case to secure your votes.
If you don't know what a Steem Witness does they host the nodes that process the blockchain data blocks. Blocks contain the data for all of the posts and transactions made on Steemit and other sites that interact with the Steem blockchain. Witnesses establish changes to Steem like SBD interest rates, account creation fees, setting the price feed, and they provide security to the network.
Witnesses are elected leaders of the community and work on improving the value of the platform. Witnesses gather all transactions (posts, comments, votes, transfers) into a "block" and store all the information in a distributed database network called the "blockchain". Without witnesses, the Steem blockchain could not exist.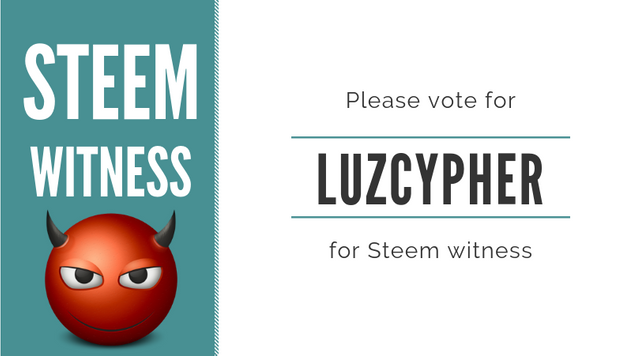 More about Steem witnesses
User's Guide to Steem Witnesses by @pfunk
What is a STEEM witness by @someguy123
What is a STEEM Witness and why every User should Vote by @steemitguide
Witnesses are voted for by you
You can vote for 30 witnesses of your choosing to represent you and each vote helps those witnesses get higher rankings enabling them to have more influence and take on more responsibility for the Steem community.
Voting for witnesses is different from upvoting posts.
The vote is not permanent. You can shuffle your votes by unvoting witnesses if you find them lacking, or if you need to vote for new ones that you would like to encourage.
It does not cost you anything and does not reduce your voting power.
You can vote for up to 30 witnesses.
You can see who the top 100 witnesses are here:
and you can vote for me here:
To vote for me go to this link, scroll down to the bottom of the page and enter my name luzcypher in the box and click the VOTE button.

Have your Active Private Key ready, you will be asked for it when you cast your vote. If you don't have it, refer to the guide: Steem Private and Public Keys Demystified.
Once voted, my username will appear under the VOTE box, with a blue upvote button next to it. This means you've voted for me.
Or just click on the upvote button next to my name if I am in the top 100.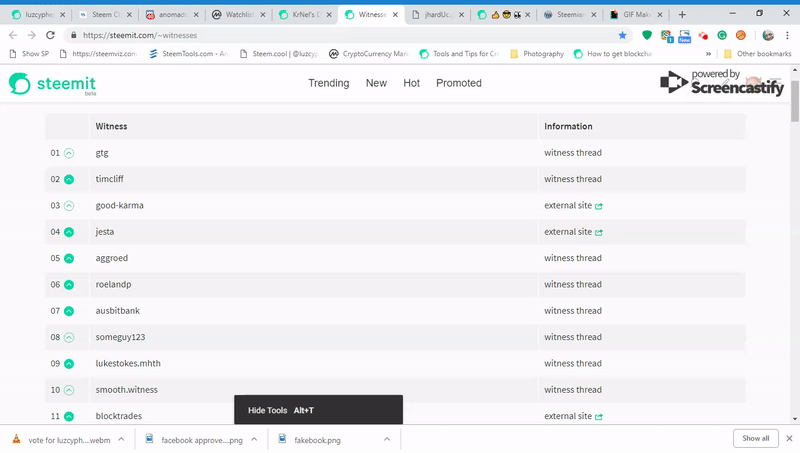 Proxy Voting
Some users prefer not to trouble themselves with witness researching and voting. In that case, you can choose a proxy that will vote for witnesses for you. By doing so, you will RESET your current witness selection and remove all your previous votes.

Why I am a Steem witness?
I want to give back to the community and position myself to provide more ways for the community to interact and engage. I want more responsibility.
It is my goal to develop and support more Steem based applications, attracting and retaining more users, bringing more value to the platform and community. Being a witness is the next logical step for me to do my part, along with all the other talented witnesses, and help the community continue to grow.
What are my qualifications? Why should you vote for me?
Engaged and empowered
I'm an honest, engaged, committed, trustworthy, full-time Steemian who is consistent and reliable with a firm grasp of what a gift economy like Steemit is and can communicate to new users how to make it work for them.
My excitement about Steem has influenced many users to sign up and has kept them engaged long enough to retain them. I lead by example and live 100% on Steem since July, 20th, 2017, 11-months after I signed up. I'm committed to helping people engage with the Steem blockchain and its communities and uniquely qualified to communicate its benefits.
I'm committed to the long-term health of the Steem ecosystem and see it as a visionary technological future of online engagement with the ability to change lives and shift our perceptions of how to affect change in the world. We have barely scratched the surface of possibilities and I'm excited to be involved in this revolutionary tool to connect the world.
Team builder
Most witnesses have backgrounds in computer science or programming. My background in is in sales, marketing, project management, and perhaps most importantly, building teams and communities.
I do know my way around computers and have built over 300 websites used to market thousands of products and community-based membership sites, but my passion is building teams, managing projects, and communicating.
"If you are the smartest person in the room, then you are in the wrong room." - Confucius
That quote is always in the back of my mind while building teams. In fact, that's why we have teams, to capitalize on each other's skills and be more effective in what we do. When hiring people to be on a team one should always find people more skilled than yourself for the task at hand which is why I'm partnering with a new Steemian (@mikemeister) to help me run my witness node. He has the computer skills, knowledge, and drive required to get the job done in a reliable manner allowing me to focus on attracting, engaging, and retain more users to the blockchain.
Mike has watched me from the sidelines from the first day I started on Steemit and has focused on the development of the blockchain. He's given me sound advice selflessly on many occasions. We realized we would make a great team to run a witness node. We discussed starting a new account but decided to run in on my account as a team. He's been involved with computers for a long time.
My long term passion has been computers. Having lived for a long time in Seattle, WA I got an early start. I had computers that ran on the CPM operating system before Bill Gates came out with MS-DOS. DOS was actually a partial clone of CPM. To this day I spend a good chunk of my time in front of one. I'm running a Witness Server in collaboration with @luzcypher under his account. source
Focused
My main Steem project to date is an online music venue called Open Mic that has grown into a large community of musicians which has attracted new users and helped retain users on the platform. Many music projects have grown and branched out from Open Mic, engaging users to stay involved with the platform. I'm told it's the longest running contest on the platform and has the support from some top witnesses on Steemit. Open Mic is only possible because of the wonderful team it has grown into.
Good attitude
Being a Steem witness is another opportunity for me to give back to this community and, with enough votes, be in a position to create more projects to bring in more users, helping them and the platform to grow.
My goal is to become a top 20 witness to fund more new projects and create more teams behind them. However, even if we just break even on the server costs to run a node I would be happy just knowing I'm doing my part to help the Steem blockchain run smoothly.
Good work ethic
I'm committed to keeping this blockchain and the communities behind it alive and thriving. As a witness, I'll make decisions based on the highest good for the platform and its objectives. I'm proactive, asking what I can do to help or improve a situation. I'm accountable, recognizing that there is always part of the project or result that I can impact in a positive way. I try things in service of the desired goal and if I make a mistake, I own it and learn from it.
The technical stuff
Our witness server is based in France. Any questions related to the technical aspects of running the server can be directed to @mikemeister
Hardware
| | |
| --- | --- |
| Processor | Intel Xeon E5-1630v3 4 cores |
| Memory | 64GB DDR4 ECC 2133 MHz |
| Drives | 2 Terrabyte SATA Raid |
| Transfer Speed | 100MB |
| Backup Drive | 100GB |
Software
Ubuntu Server 16.04 "Xenial Xerus" LTS (64bits)
Witness version - HF.20.06
Latest versions of all required packages
Security
Root and Root User logins have individual public/private keys
Passwords have been disabled
Root login has been disabled
Custom SSH port
Heavy duty firewall
Fail2Ban monitoring
To vote for me go to this link, scroll down to the bottom of the page and enter my name luzcypher in the box and click the VOTE button.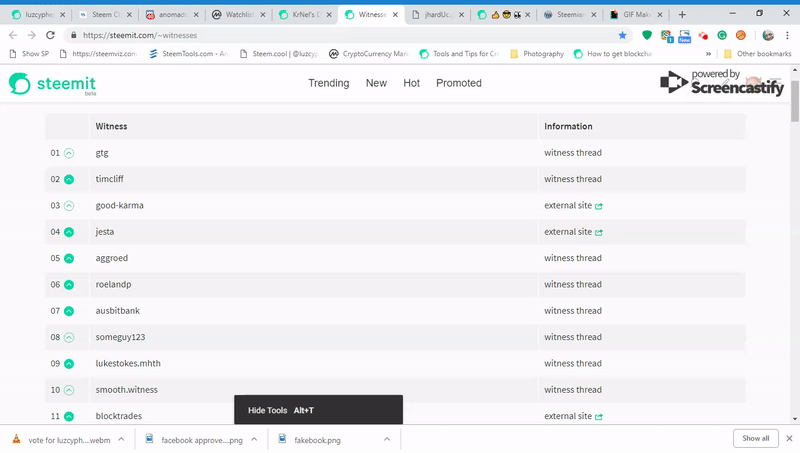 Thank you for your vote and the opportunity to contribute more to the Steem network and I look forward to earning your continued support and bringing more fun, engaging projects to this community. May Steem be with you.
---
Related Posts
User's Guide to Steem Witnesses by @pfunk
What is a STEEM witness by @someguy123
What is a STEEM Witness and why every User should Vote by @steemitguide