Open Mic Week 9 - "Papa-pepper Make it Rain" - Original Music from @papa-pepper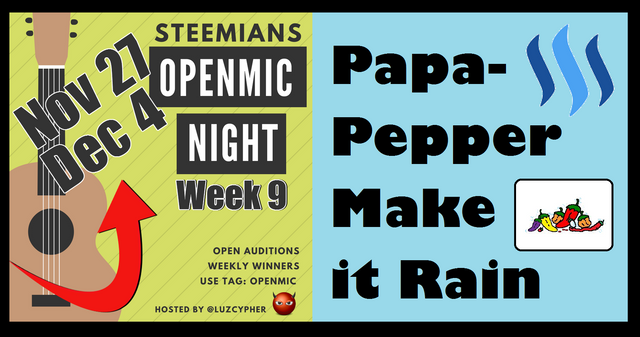 Since I won last week, I'm not expecting too much this week...
but, I still figured I should enter!
I used an old song of mine from Pepper Poker titled "Papa-Pepper Make it Rain."
The recording went fine, but, in random spontaneous @papa-pepper style, once I was done, I sped up the beat and rapped it like twice as fast!
I hope you enjoyed my entry!
Here is the original video from 2013!
And the remix that came out later that year.
Here is a small taste of PEPPER POKER.
There will be more to come in the future weeks!
Thanks to @pfunk, @luzcypher, and everyone who supports and enters this contest.
---
FOLLOW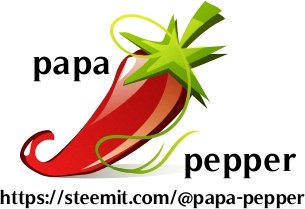 ---
Awesome Handcrafted @papa-pepper logo kindly donated by @vlad - Thank you!!
---
(click link above for more info on Operation Translation)