Hola!
conocí a mocca hace unos meses atrás, cuando quede enganchado a su coloratura de voz, dulce, profunda y singular, me volvi un fan automatico a través de esta canción, tuve el placer de entrevistarla
---
i meet Mocca a few months ago, when i get charmed by his voice color, sweet, deep and unique, i became a fan trough this song. have the pleassure of interviewing her
---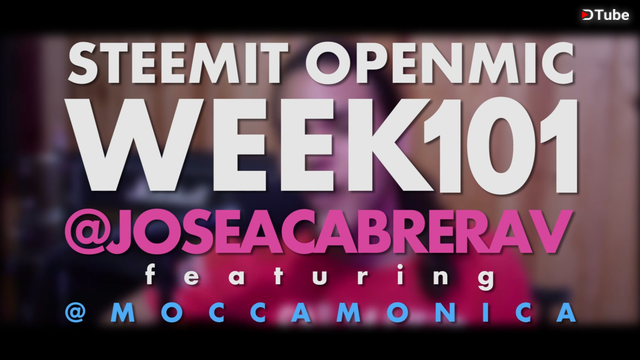 ---
---
---
Monica vive en un estado distinto al mio, en maracaibo, actualmente maracaibo es algo asi como the walking dead pero con calor a 40°C y sin electricidad(Aunque ese dia no tuvimos luz en el estudio, nos estabamos muriendo de calor porque el aire no tenia corriente) , hace poco vino a Caracas y no podia dejar pasar la ocasion de compartir con ella, para mi felicidad es tan genial como por chat!, con el equipo de @smollrecord tuvimos el placer de trabajar con ella.
---
Monica lives in another state, Maracaibo. Maracaibo its some like The Walking dead but 40°C and witouth electricity(that day we didn't have electricity for the air too, Normal in this country, truly a shame.), she came to Caracas and we have the ocasion to share and sing, i'm super happy that she's kinda awesome and we had the pleassure of work with her with all the gang of @smollrecord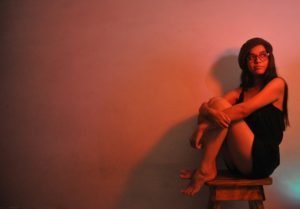 Tornasol es una cancion de mi autoria y tuve el inmenso placer de compartirla con Monica, a ella le queda mejor que a mi, sin mas que añadir, les pido por favor disfruten del trabajo realizado e ignoren el sudor motivo de la habitacion sin aire.
Litmus it's a song of my autory and i had the inmense pleassure of share it with Monica, she sings the song much better than me, love it, enjoy the work and ignore the sweat, we don't have air that day ahah 🙂.
Tornasol
Yo quisiera ser altar de tus rituales
y quisiera ser verdad de tus mentiras,
quisiera ser ermitaño de montañas
y bajar a la ciudad en la sequia,
voy corriendo,
pero no me canso.
A mi paso,
Se enlazan los lazos.
Las siluetas, se tornaron tornasol.
Bicicletas, se clavaron en tu aroma,
Quisiera ser sudor de tu cansancio,
Quisiera estar con mas frecuencia
Con tu sentido gris
Con tu sentido gris
Con tu sentido gris
Yo quisiera ser mortal y que me mates,
que marcaras hoy en mi tus iniciales.
Tu respiras sin maldad, no puedo ya creer que tu seas real
No quiero ser visceral pero es lo que pienso cuando te veo llegar,
Pero que bien que te ves, de alguna forma
Yo solo estoy a merced de regalías
---
seeya.
---
▶️ DTube
▶️ IPFS