Introducing My Band: Cosmic Butterflies [And A Bear]
Hiee! Did you miss me? It's been 9 months since my last Steemit post, and it feels exciting to be back in action now. So why was I gone so long? Did we have another baby?!!!
Not exactly. We started a band, called Cosmic Butterflies [And A Bear] (see https://cosmicbutterflies.com/). Some of our songs originated right here through the Steemit Open Mic, kudos to @luzcypher. Others were simply bedtime songs we sang to the kiddos.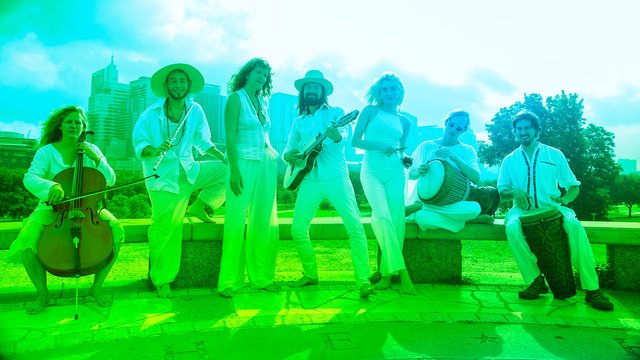 That's me in the middle with @wildfamily and our bandmates, during the recording session for our first music video.
---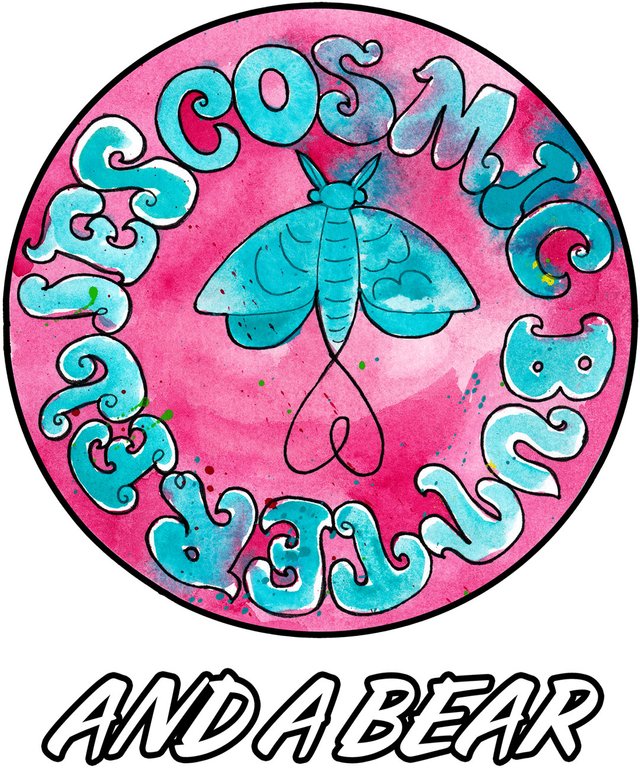 Cosmic Butterflies [And A Bear]
Our band name formulated in a dream, soon after we started building steem as a group. To me, the name presents us in a light-hearted way, while hinting at the celestial and also having an element of grounding. We continue dreaming, seeing ourselves in festivals around the world.
This entire project is a dream come true for me, with ample opportunities for creative expression including the logo artwork you see above, along with the photos, video... and of course the music. Later this week, we'll have our second studio session, building the foundations for our next songs, with drums, bass, and guitar.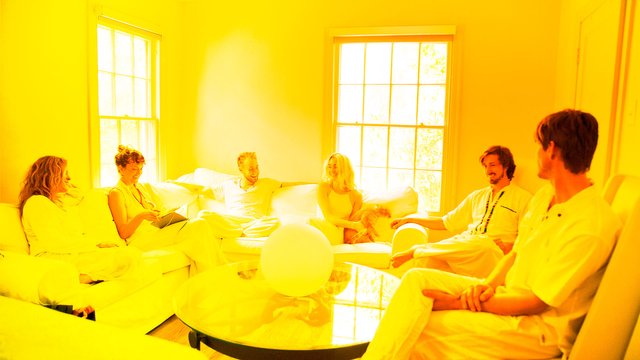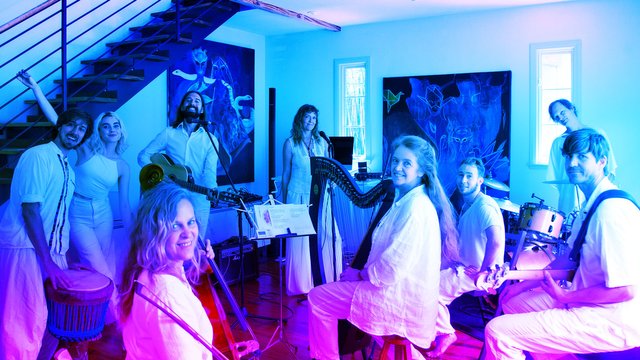 Bandmates (left to right): Matt Dietrichson, Sarrah Martin, Jacqueline May, Cabe Lindsay, Kate Lindsay, Cheryl Gallagher, Vic Wheeler, David Thunder, and Shiloh Travis.
I asked everyone to wear all white for our camera shoot because I aimed to add vivid color overlays, as you can see in these images, as if we are shrouded in rainbows. The effect is psychedelic, which is appropriate for this initial song. Other songs are more sentimental and deep, and so I imagine future photo / video sessions will look very different.
---
Flourish
You might recognize the title of this first song, called "Flourish." I shared it a year ago right here: Steemit Open Mic #95 - "Flourish" (Original Song). Now it's a wildly exciting co-creation of nine fine musicians including a cellist, flutist, and harpist.
Let me know what you think of the band, the song, and the video, will you? Feels like a big Steemit success story to me, and so I sure would appreciate your words of encouragement. Thank you.
Lots of love, Cabe