The Current Status of PNUT Token 花生币现状简析 (2020-01-17) || Market Cap 市值= ~ $66939
pnut,trxintegration,diamondtoken,dblog,upfundme,tsp,upfundme,steemitblog,wherein,lifestyle,whalepower,steemleo,zzan,marlians,palnet,sct,neoxian,stem,lago,weedcash,creativecoin,sandiego,nobel,spt,2021,ctp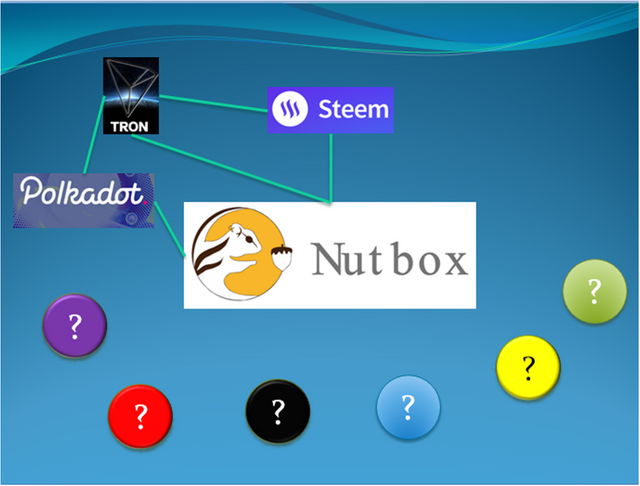 Parameter参数
Market Cap 市值 (~est.)
$66939
Total Supply 总供应*
44,626,218.150879 PNUT
Circulating Supply 流动供应*
44,626,218.150879 PNUT
Holders 持有人*
152 Addresses
Transfers 交易次数*
11,748 Txns
PNUT-TRX Total Liquidity 总流动性
$6,773
Pooled PNUT 流动池花生币数量
2,099,142.0061 PNUT
*From Tron Scan
The market capitalization (estimated) is $66939, there's still a long way to go.
---
Asset Breakdown by Holders 持有人资产分析
Top 1~10 holders:79.10%
Top 11~50 holders:19.69%
Top 51~100 holders:1.20%
Top 101~500 holders:0.01%
Top 501~∞ holders:0.00%
Assuming that 1 address is exactly 1 holder, the Pareto effect is prominent in PNUT, which is not uncommon for most cryptos. Hopefully, with more investors and users jumping on-board, the Pareto coefficient can be lowered.
---
Transaction Volume Analysis 交易量分析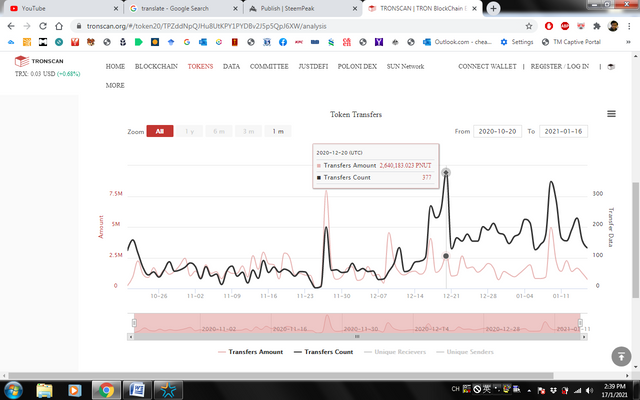 The peak volume of PNUT transaction occurred on 2020-12-20.
The transaction volume seems to show rising trend.
---
Past Records 过往记录

References 参考资料文献
Nutbox SP代理量突破200万,以及Nutbox的未来 || SP Delegation to Nutbox exceeded 2 million, and the future of Nutbox, by iguazi123
Nutbox年终总结及功能概要 || Nutbox Year-end Summary and Functions Overview
---
Thoughts and Outlooks 思考与前景
Where does Nutbox.io Stand? What does Nutbox.io Want to Achieve?
How to Evaluate the Proper Price of PNUT DeFi Token
Analysis of circulating supply and max supply of TRC-20 PNUT
---
Operation Guides 具体操作指南
How to mine PNUT using STEEM POWER(SP) delegation (APY: 59.3%)
How to mine PNUT using the deposit of TSP(Tron based STEEM POWER) (APY: 59.9%)
How to mine PNUT using TSP(Tron based STEEM POWER)/TRX LP token (APY: 62.3%)
Burning TRC-20 PNUT by paying for upvoting posts
---
Contacts 联络
Wechat微信: cnsteem
Steemit: https://blog.nutbox.io/@nutbox
Discord: https://discord.gg/zPkMuGY
Telegram: https://t.me/joinchat/PrBejBh_Grp6lFZEGArDpA
---
Voting for STEEM blockchain witnesses | 投 Steem 区块链见证人一票
If you think that @nutbox and @smt-wherein contribute STEEM blockchain, please, vote for STEEM blockchain witnesses.