Burning TRC-20 PNUT by paying for upvoting posts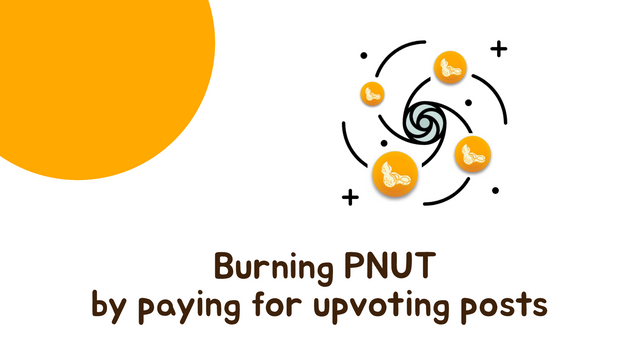 You can start paying TRC-20 PNUT for upvoting posts
Related post: 1.4M SP delegation has reached , and get upvotes by PNUT payment
Nutbox is planning to burn paid PNUT for upvoting posts to Tron blackhole address which is TLsV52sRDL79HXGGm9yzwKibb6BeruhUzy for ensuring the transparency. So, every transactions related with burning will can be tracked!
---
To introduce Nutbox project for someone who doesn't know, I'm introducing it briefly. If you know this project well, feel free to skip these paragraphs.

Nutbox is a STEEM decentralized application incubator which uses cross blockchain technology between STEEM blockchain and TRON blockchain. Thus, in order to incubate STEEM dapps, Nutbox platform uses STEEM token economy model. If someone is delegated of STEEM POWER(SP) from delegators, this guy can curate(upvote) posts and comments based on STEEM dapps. So, authors can make money from Nutbox curation system. Therefore, steem dapps and economy will be activated.
Delegators deserve compensation from the delegation of SP. So, Nutbox platform issues TRC-20 PNUT token based on TRON blockchain. There is a PNUT/TRX liquidity pool on justswap which is AMM(Automated Market Maker). So, delegators can sell their PNUT on justswap at any time, nor wait for listing PNUT on global leading exchanges.
---
Make STEEM Great Again!