🎬 Funky animated GIF - "Dotted Journey"
A few days ago, Ann Marie Alanes from Makersplace announced, that they submitted the community to the #The100DayProject
For 100 days, she is giving out an inspirational phrase to the creators of @Makersplace on discord every day. Then everyone has 24 hours, to submit a creation that fits the theme.
For "FUN WITH DOTS", I created "Dotted Journey", based on my painting "Journey II", which I shared with you here a little while ago.
In Photoshop I cropped the part I wanted to use.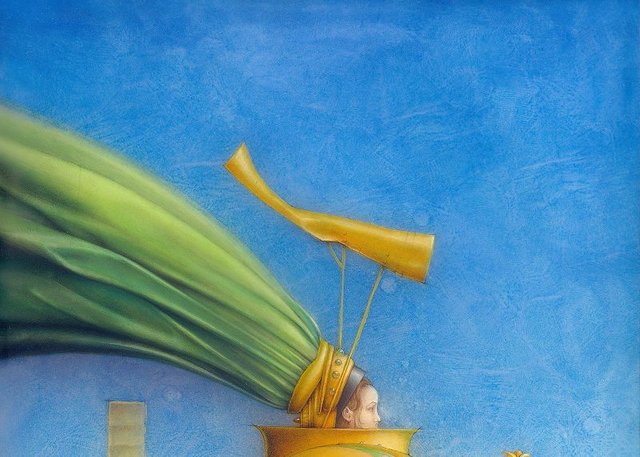 original picture
---
Following the method described by TastyTuts, I created the dot overlay for my piece. I then made a group of my original layer and one with the dots. Added a mask to the layer with the dots and cut out three circles, so the unchanged painting in the layer below could be seen.
After I duplicated that group with the two layers a number of times, I changed the circles in each group. Then all the groups were reduced to layers, which I could use as a sequence of pictures for an animated gif.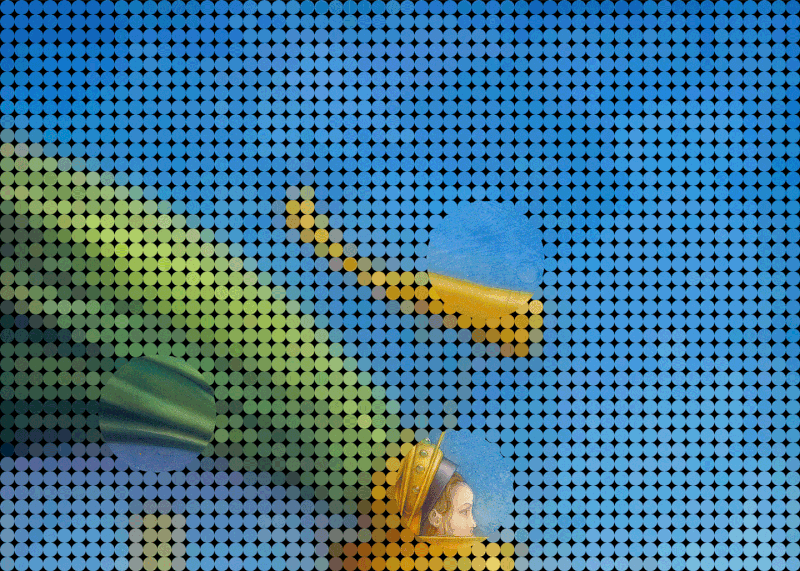 animated GIF
---
Of course I was thrilled, when I saw that my piece was chosen as the winning entry for that day!
You can see the original GIF in my MakersPlace store
Place a bid, if you like it!
---
I enjoy reading your comments!
❤
If you like my work, of course I appreciate your upvotes and resteems


All photos/scans by me of my own artwork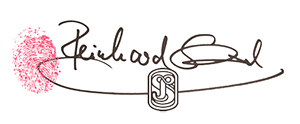 See more of my work on BeScouted
---
My tokenized collectible art at
---
---
Join me on Drug Wars and Planet Crypto (Play at your own risk)