Art-Venture Contest:"Action character". Sub-Zero (Mortal Kombat)

Hi, everybody. This is a representative of martial arts masters,Sub-Zero (Mortal Kombat), a descendant of Cryomancers. It has a natural connection to the ice, which allows you to use the magic of ice for their own purposes.
I think some of You know this character, but just not me. I had to learn about it while collecting material for a picture for the contest "Action character". My husband suggested using a second attempt and taking one of his favorite characters.
It took me a while to look at the pictures on the Internet and I made an interpretation of my vision of this character. You can see the step by step process and the result of what I got.
Thank you for Your attention and I will be interested to read Your opinion about it. I'll see you soon...
---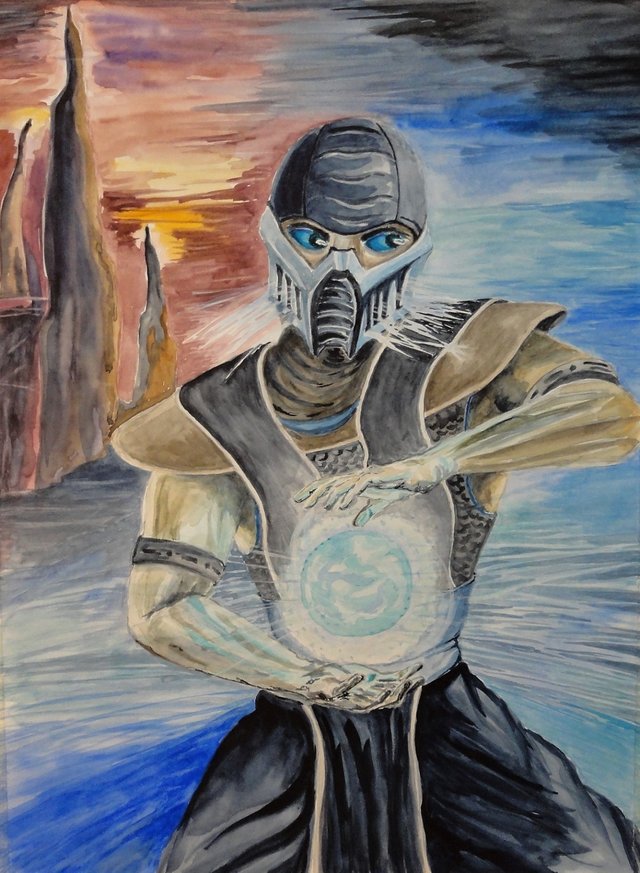 ---
I used watercolor paper (A3, 300 g), synthetic round brushes № 1, 3, 5 and 7, a palette of watercolor paints, a graphic pencil and a soft eraser.
---