Mural painting for Crossfit club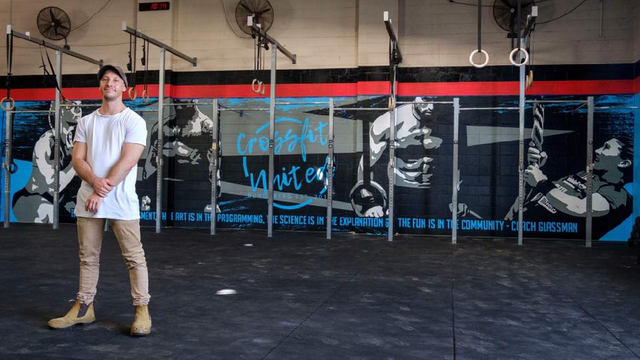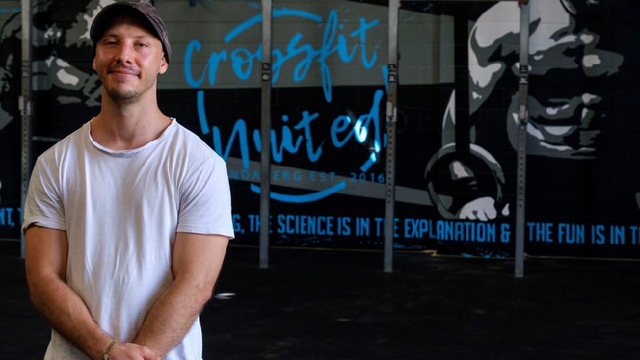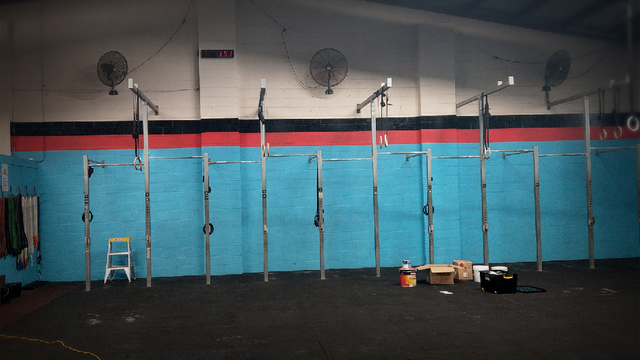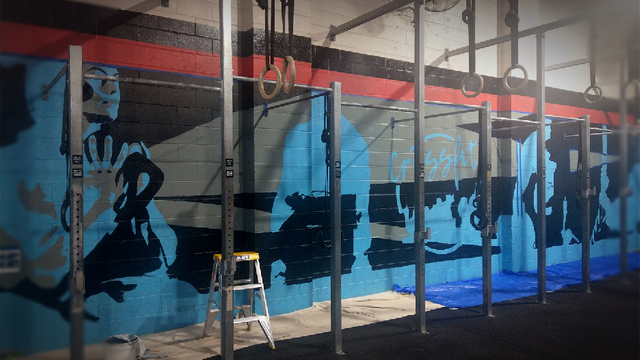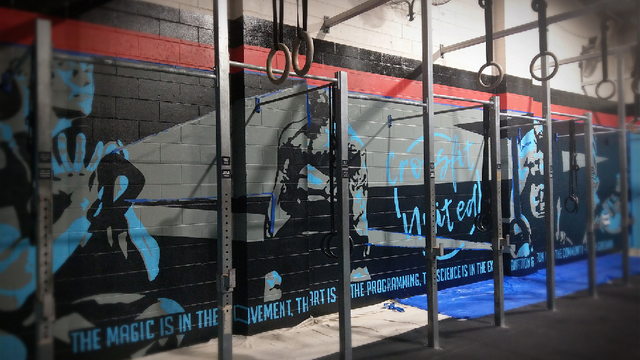 A project I recently finished for Crossfit united.
I have been missing in action for the past few weeks trying to get this project finished ontop of moving for the 2nd time in 3 months. The entire wall spans roughly 13 metres wide but we kept the overall design fairly simple which helped me to be able to finish the painting in just over a week.
The work still needs a couple clear coats yet to try and protect it from all the scuffing and abuse it will probably receive!
This one was a little more commercial than past project and easily the largest so far.