Sons of Anarchy Painting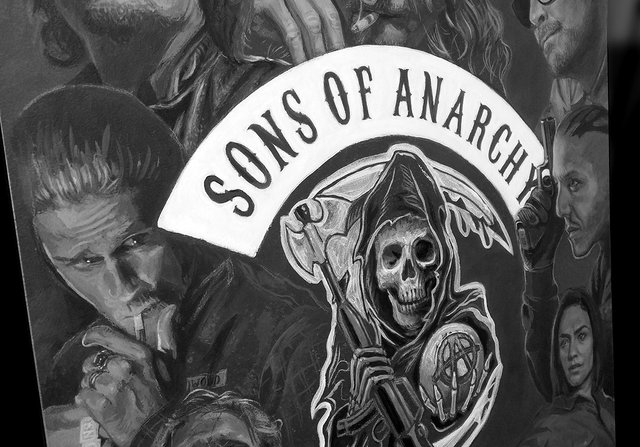 A commissioned painting I finished just recently. The Basic project brief was to recreate the Sons of Anarchy emblem in a jersey frame sized canvas.
---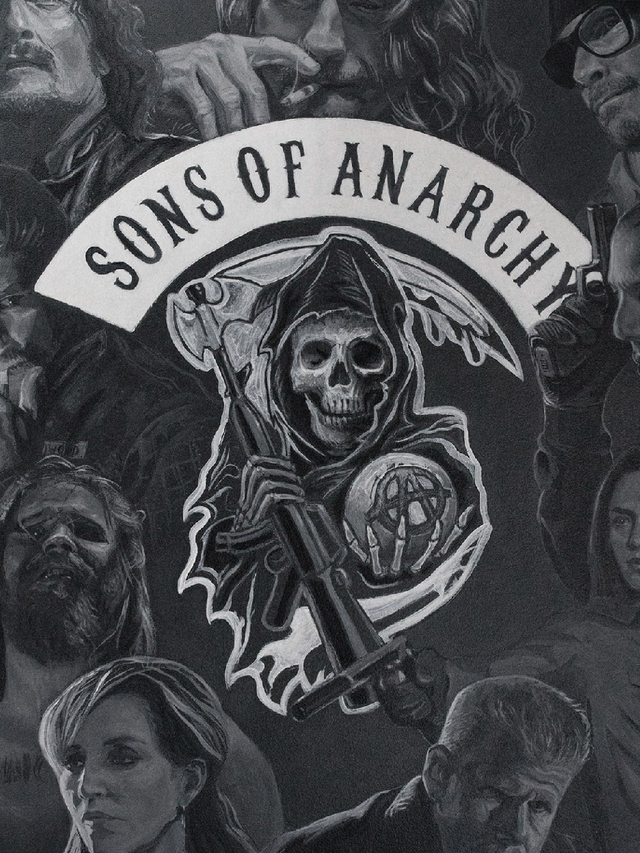 After some discussion we decided to take it further and include some of the key characters from the series in a sort of movie poster type composition.
---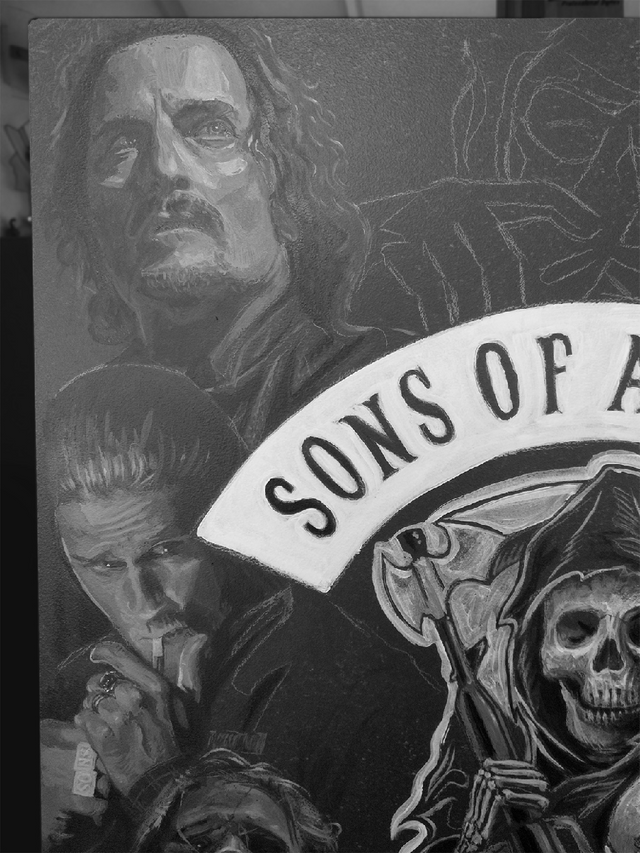 The emblem would remain the main focus of the painting while the characters appear washed out and recede into the background.
---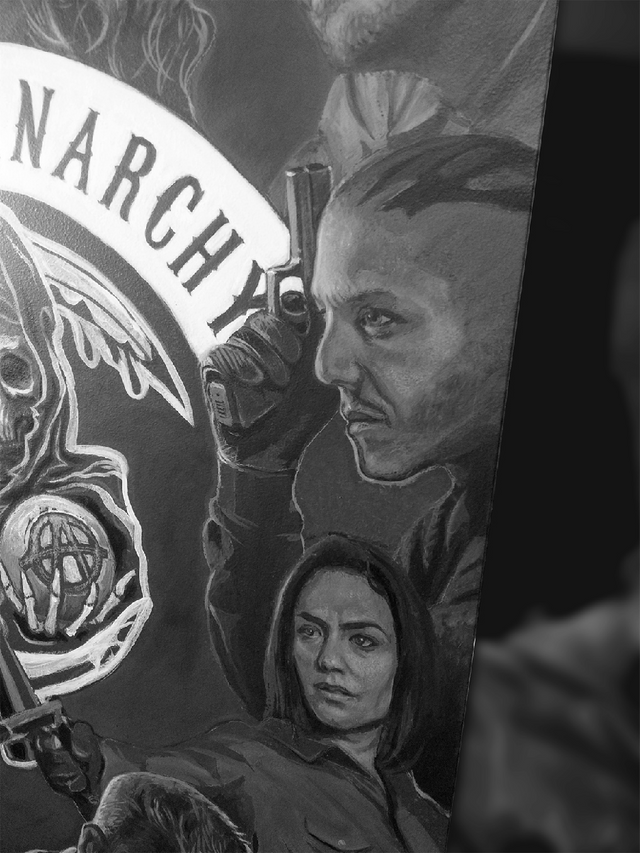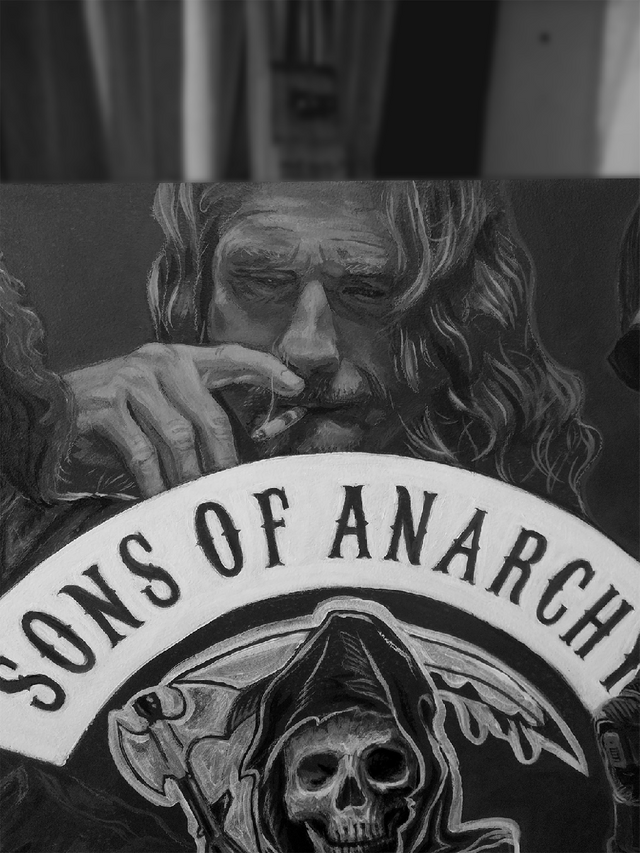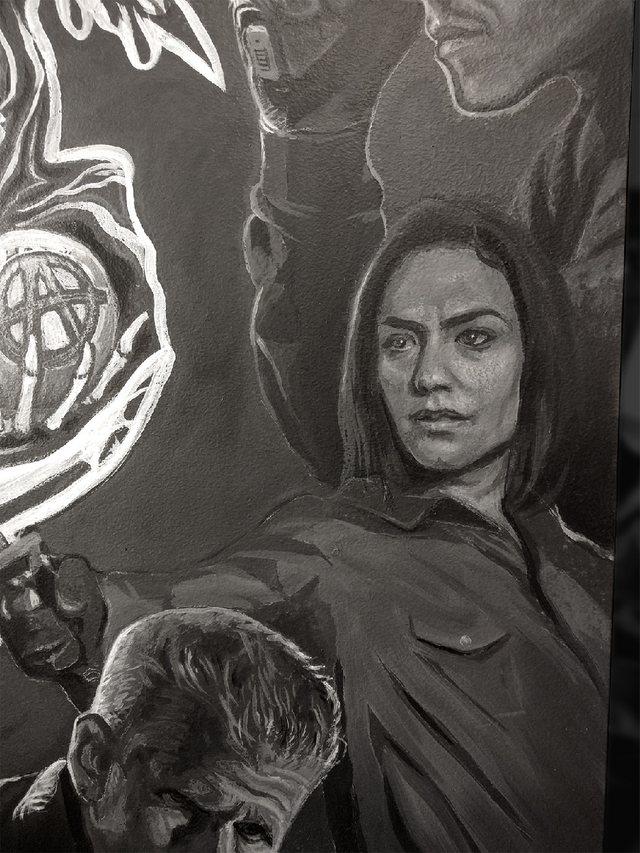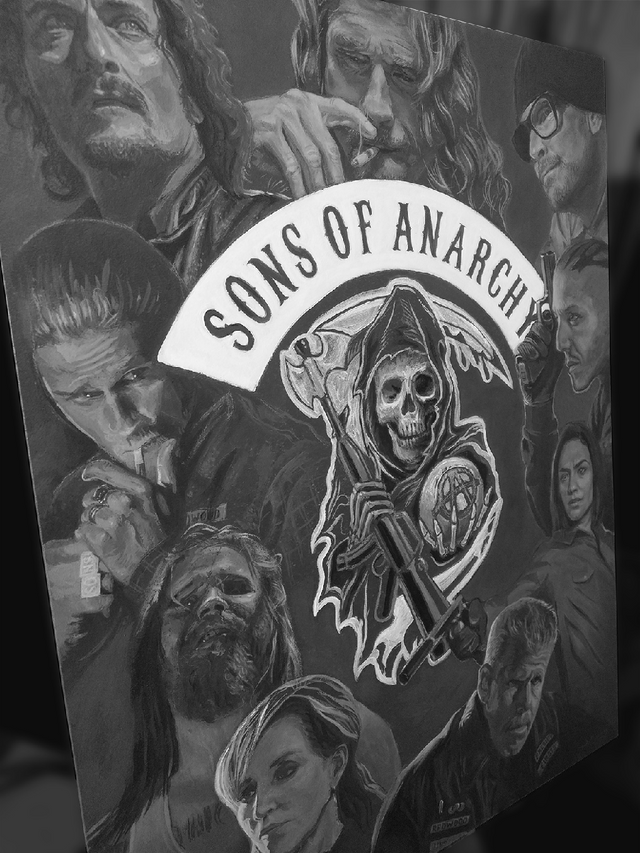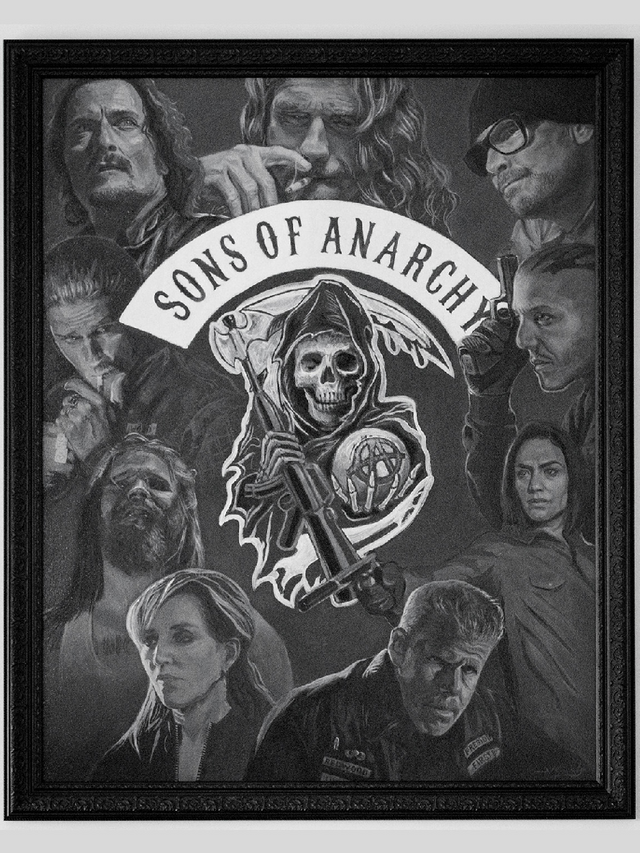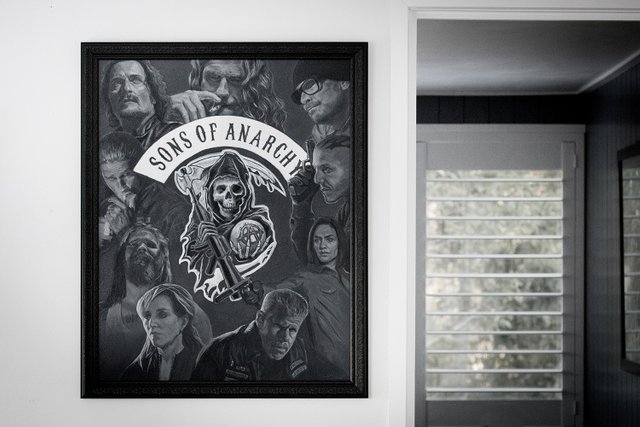 The Canvas is 6mm MDF sheet and painted using acrylic paints.