PORTRAIT DRAWING OF KEIRA KNIGHTLEY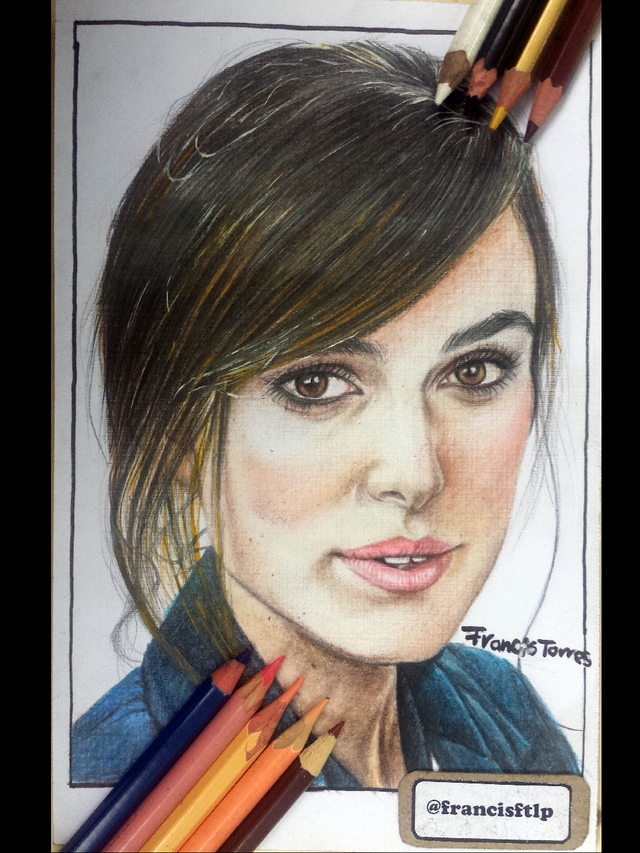 Hello everyone!
Today I present the portrait of Keira Knightley, a very authentic actress, with a very amazing personality, especially has a very striking smile. Recently I saw the movie called pride and prejudice, a romantic movie, and I confess that I love that kind of movie, and the truth was enchanted with her character as Elizabeth Bennet, and good also with the character of handsome Admiral Darcy, but she is very persistent that left me speechless. and as I like to draw actors from movies that I liked, I was not going to let this actress go.
I recommend this movie if you have not seen it, and if you have already seen it, you have to see it again because it is very good. It became my second favorite movie. I lost count of the times I saw it, I think I learned by heart all dialogue hehehe
❢Technical Information:❢
Materials I used:
School Colored Pencils.: Faber Castell, Paper-Mate, Norma, Solita, and Prismacolor.
Graphite pencil scale 2H.
Sheet of white thread, dimensions 125 mm x 206 mm.
Fine brush N° 0
Cold paint white and yellow color.
Total time to do the work:
Approximately 8 hours.
Photography:
For the photos I used a samsung galaxy s3 mini gt-i8190.
Other tools:
To see the image I'm painting, I use a tablet called Canaima
Drawing Process:
Step 1: Making the sketch, I used Graphite pencil 2H.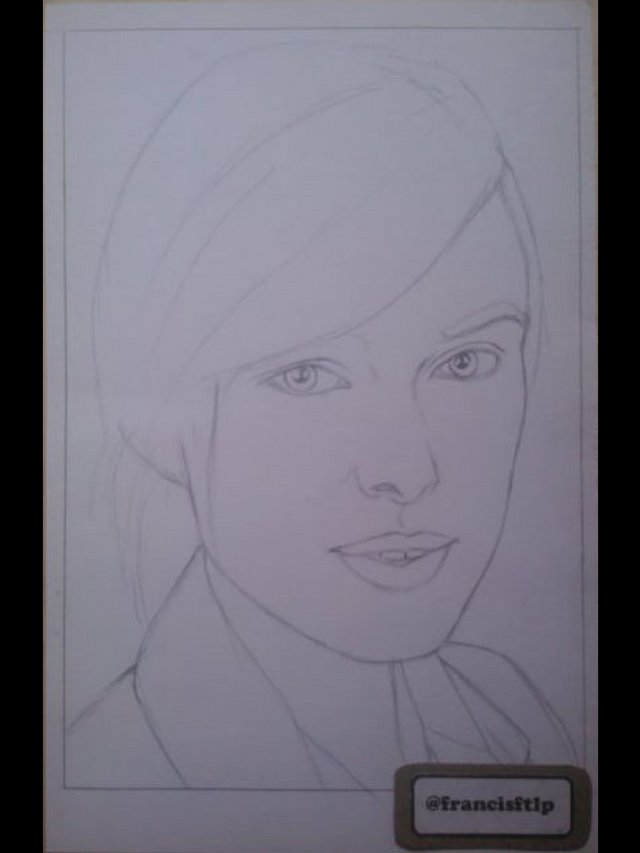 Step 2: I started painting by the left eye. I used pink and brown colors.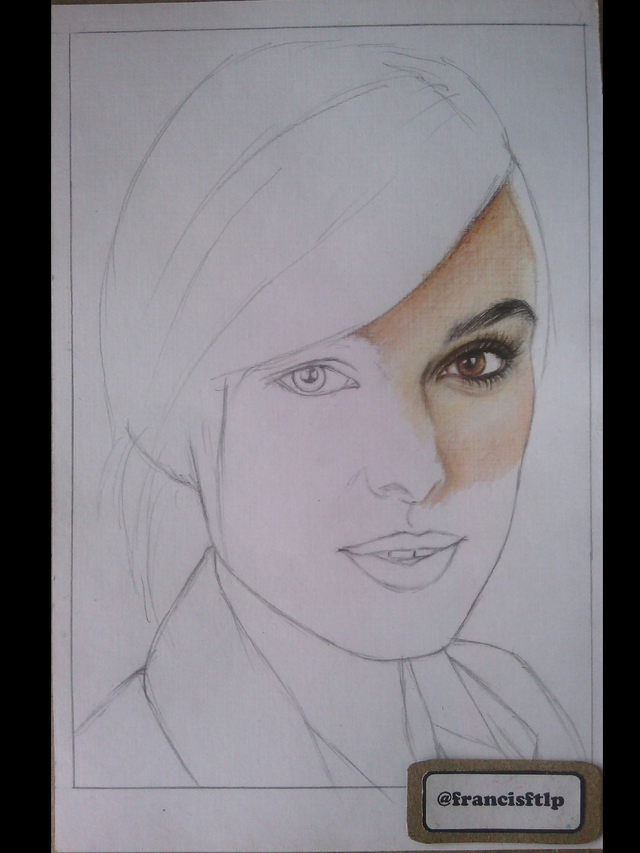 Step 3: Then I painted the nose and lips.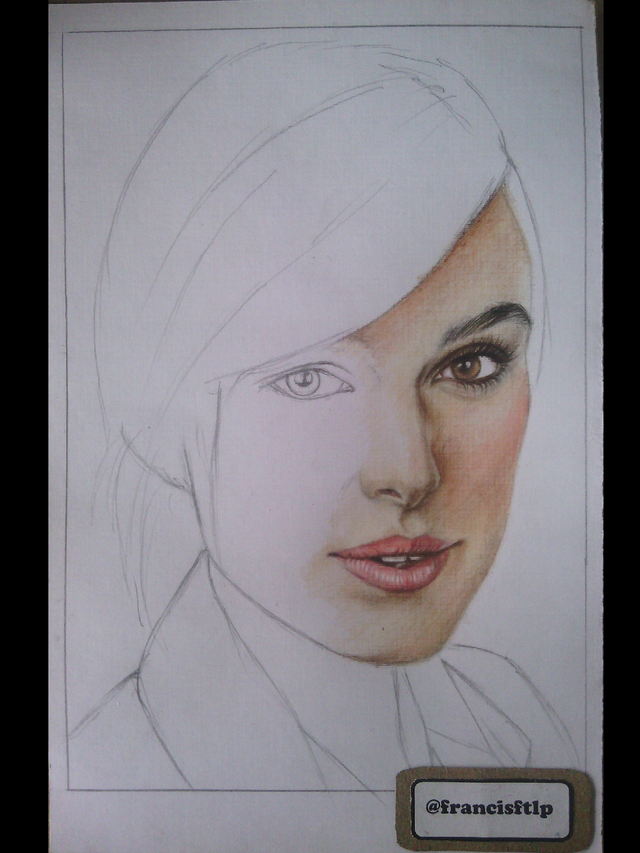 Step 4: I finished painting the face.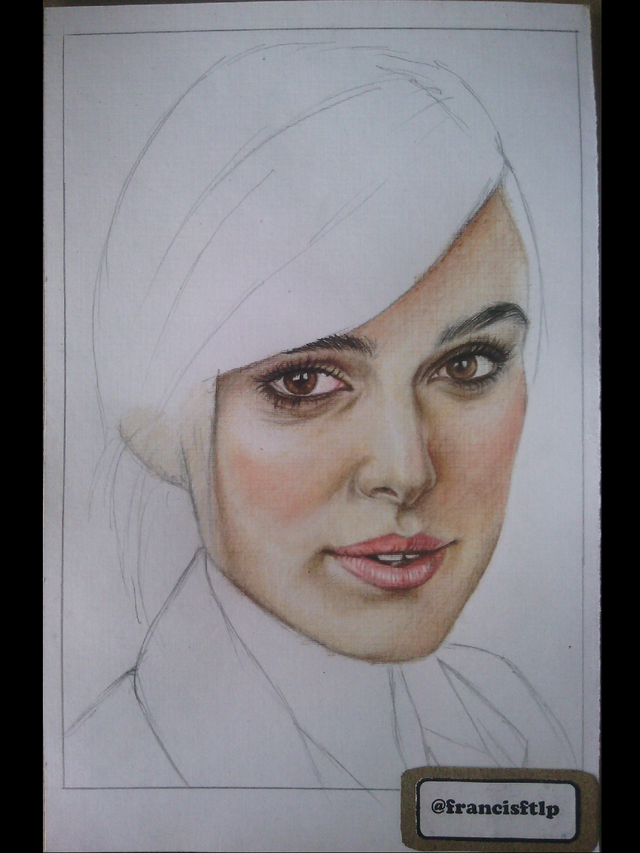 Step 5: I painted the clothes and the neck.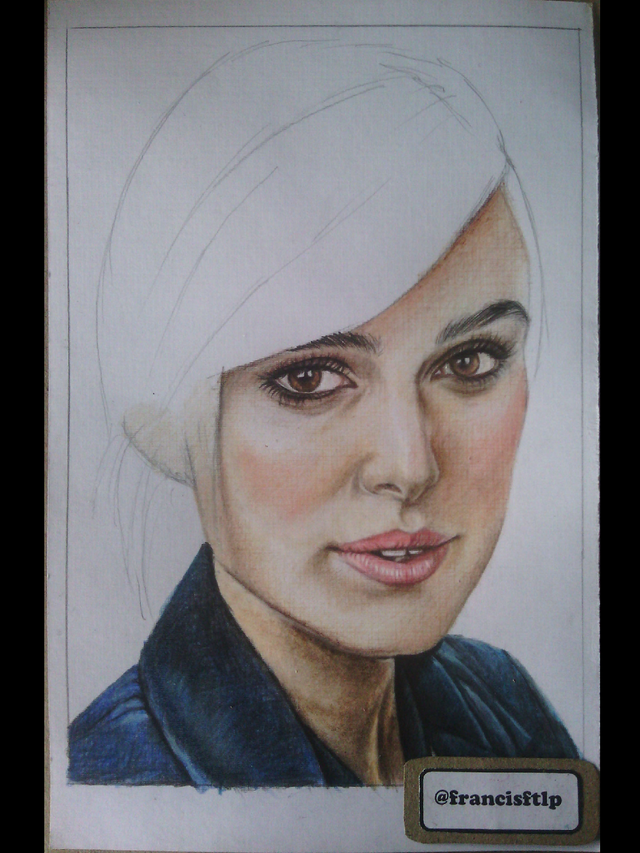 Step 6: I painted the hair from light to dark, finally, with the cold paint white and yellow, I added some hair.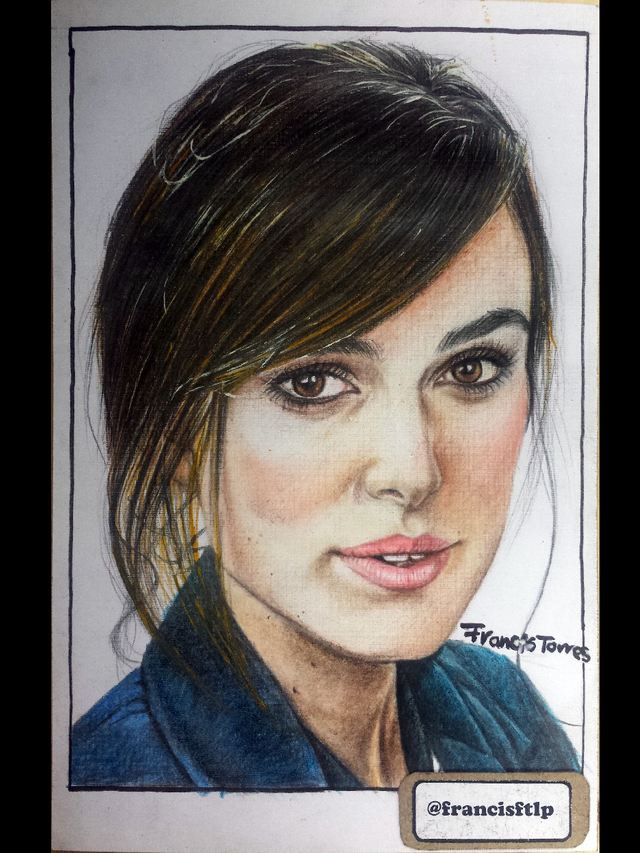 Reference image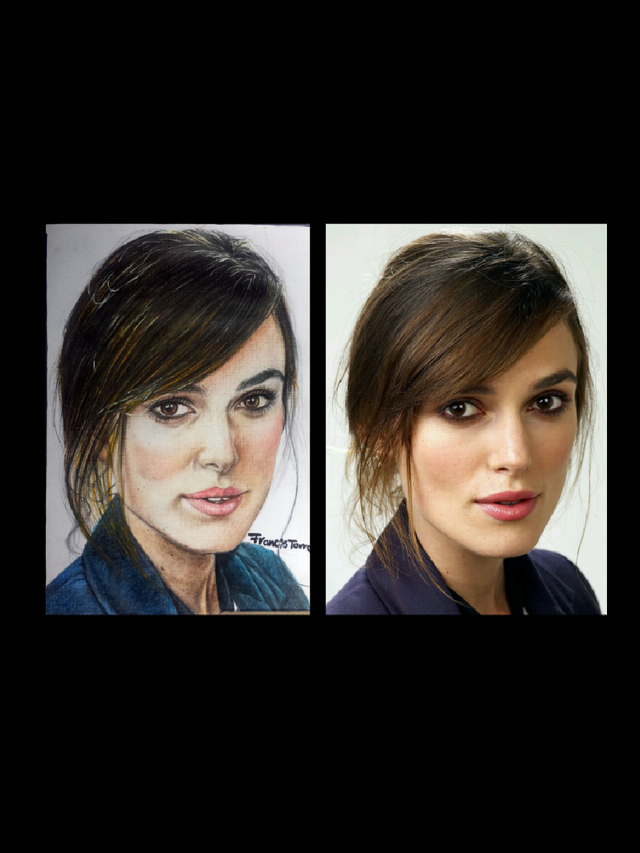 Copyright @francisftlp -All Rights Reserved
I say goodbye dear friends, I want to thank you for all your support and for being here. A kiss and a big hug for everyone. Blessings.
"To be happy, we have to start loving ourselves and our work!"
Until next time!
✌