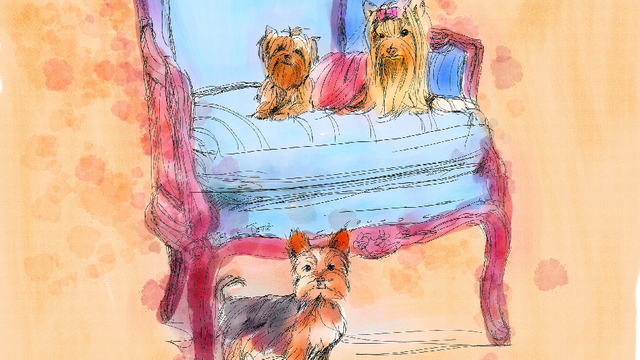 I've added colour to yesterday's sketch.
The full piece: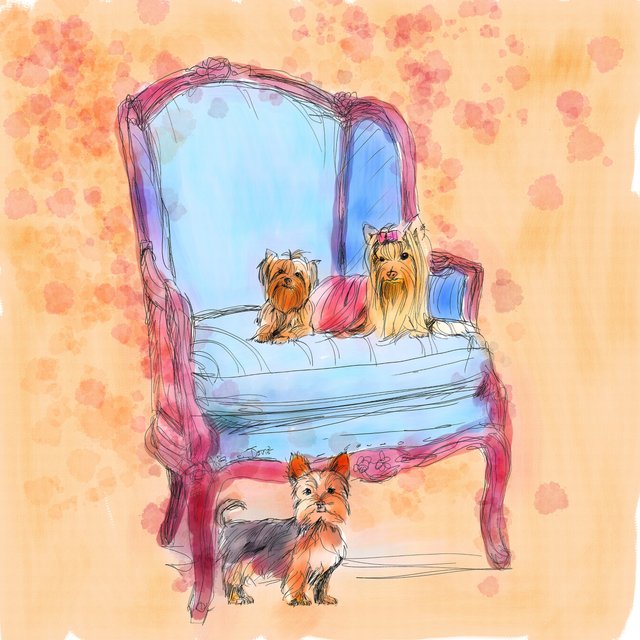 I awoke this morning looking forward to my morning stolen studio time. I knew, having done my sketch yesterday, that I'd get to play with colour today.
I knew I wanted it to be in the same range as my other piece I shared with you in pinks.
So, I toyed with pinkish/purple and blue and orange, colours I love together.
I wanted the dogs colours to be a mix of reality and fantasy.
The darker silver/grey tones of the Yorkie could handle some pinks and blues I think.
Next I'll have to decide what sort of design I want to use for the background.
I've already sketched a bit of an idea, keeping with possibly a large floral pseudo-60's pop art feel. We'll see.
That will have to wait until tomorrow.
I'm rather happy with my limited studio time becoming at least a bit more productive. And here we are now into February already, so who can say at what pace I can hope to achieve by March.
I do like a plan but also know Plans are MADE to be adjusted.
I'm hoping all of you are getting a few moments to create or delve into your passions. And I hope that all of you are either staying warm, as we know poor @vermillionfox has had some cold temps in MN or staying cool as the exact opposite is true for @scrawly with high hot temps it AU.
Whatever your weather, enjoy your day the best way you can.
If you feel so inclined please upvote, resteem, and by all means comment below.
My Previous Post: Today's Sketch Animals in chairs: Yorkies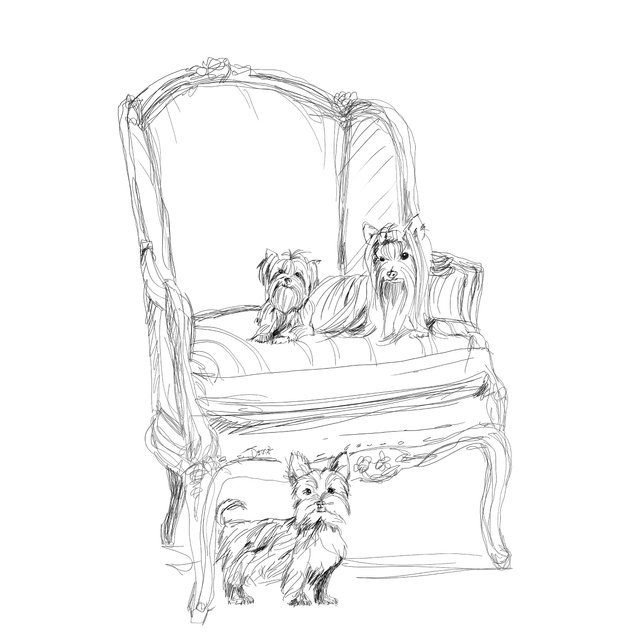 Copyright @donnadavisart - All Rights Reserved

---