Dariana returns with wonderful photos - Dariana vuelve con maravillosas fotos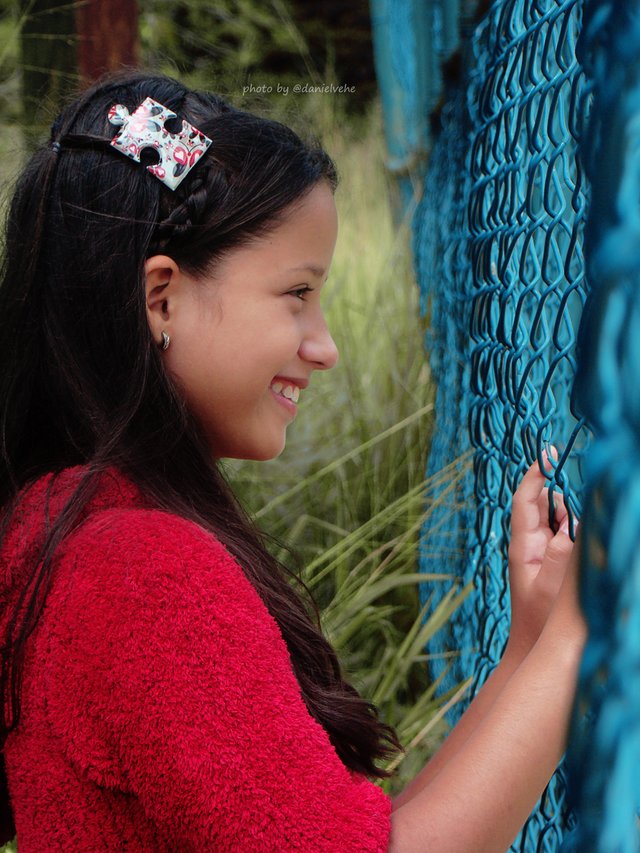 Yes friends; Dariana returns with more spectacular photos and we had a wonderful session where I collected material for months.
Dariana is wearing some Puzzlesorios accessories and a red coat that stands out a lot. Combined with the bars it looks amazing.
I love those colors and the youthfulness of the shots. Even though we had a lot of sun, the shades were in perfect places so as not to damage Dariana's beautiful face.
These photos had almost no Photoshop editing, because with her you don't even need it. The blacks were barely enhanced because the camera takes low-contrast shots.
What did you think of these photos? I read you in the comments
Translated with www.DeepL.com/Translator (free version)
Español
Sí amigos; Dariana regresa con más fotos espectaculares y es que tuvimos una sesión maravillosa donde recopilé material para meses.
Dariana está luciendo unos accesorios de Puzzlesorios y con un abrigo rojo que resalta muchísimo. Combinado con las rejas se ve increíble.
Me encantan esos colores y lo juvenil de las tomas. Aunque tuvimos un sol intenso, los brillos quedaron en lugares perfectos para no dañar el bello rostro de Dariana.
Estas fotos casi no tuvieron edición en Photoshop, porque con ella ni se necesita. Apenas un realce de los negros porque la cámara realiza tomas poco contrastadas.
¿Qué te parecieron estas fotos? te leo en los comentarios
¿Quieres apoyar nuestro trabajo?
Pueddes ir a Fundition y donar. También votando nuestras actualizaciones del proyecto y delegando SP o compartiendo esta publicación.
Delegate 25 SP | Delegate 50 SP | Delegate 100 SP | Delegate 250SP Delegate 500SP | Delegate 1000SP | Delegate 2000SP | Delegate 4000SP

- Libertad - Apertura - Descentralización -
¿Quieres conocer más sobre nosotros?
¡SÍGUENOS EN NUESTRAS REDES!
Botones creados a partir de esta plantilla