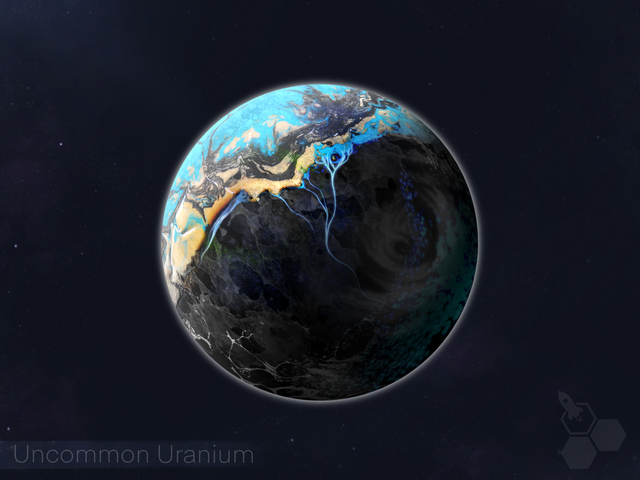 Hello and welcome back to the NextColony Art Studio.
---
Just 6 more days until our big Yamato Update that starts on
November 15, 2019 20:00:00 UTC
---
The hype is real and we have already got a taste of the update. You can now sacrifice planets to gain Stardust, respawn your Alpha planet into undiscovered space and find rewards while exploring.
Read more in: Phase 1 begins now

There is now also a beta version of the Market live and you can trade now all goods for stardust!
The market has become well established and many traders buy and sell goods

The limited Stardust pre-sale is still runing. This is your chance to buy Stardust with Steem.
---
Also my one planet a day challenge is slowly coming to an end. Just 4 more planets to go before you got 2 whole sets with the update!
---
Ok let's jump into my today's work
...and take a closer look at the new Rare Uranium Planet.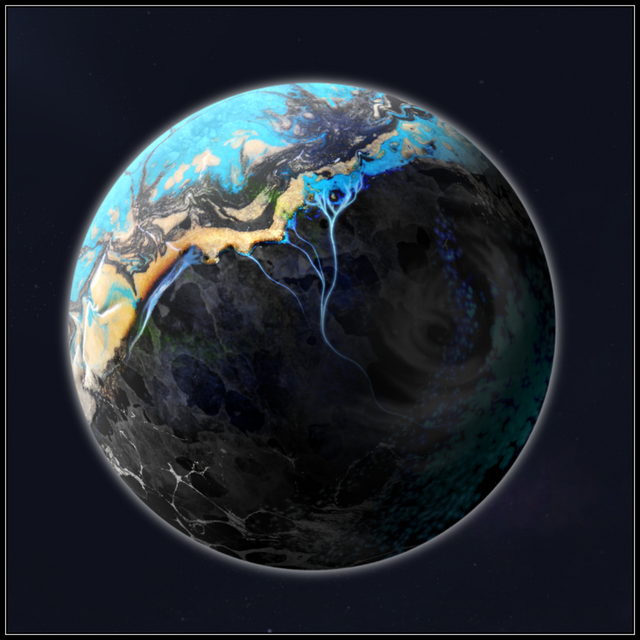 "Black Goo" that's how this planet is called by its natives which live on a narrow strip of land. More than 70% of it's surface is covered with this black thick goo and it is still expanding.
Stay tuned
See you in NextColony.io
Follow me for more original Illustrations
---
---
100 % Orginal works

100 % Effort and Passion !


NextColony

---

100 % Power up!

Kommentare gerne auch in deutsch!

---

Stay Creative!