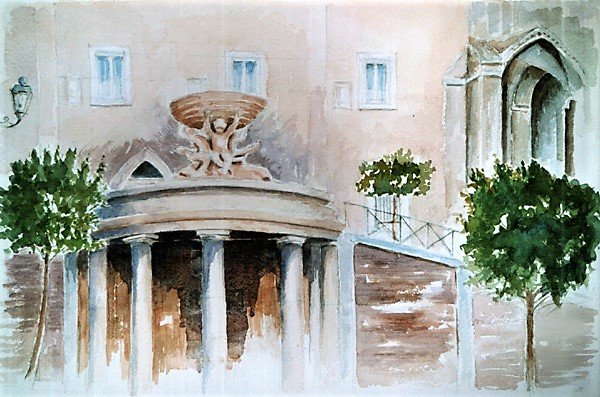 Classic italian temple with fountain

2  0  1  9
watercolor on paper

[ENG]
Classic italian temple with fountain.
Hello to all dear friends.
Today I share a watercolor painting depicting a piece of Italian art history.
A classic semi-circular tenuous made up of six columns located in a village in Lazio named Priverno.
A very evocative and particular architectural and sculptural work where more styles compete: the Greek, the Roman and the neoclassical.
The building despite its ancient appearance is from the 18th century.
The initial idea is that of the Roman temple in use in imperial and republican Rome such as the Temple of Vesta or Hercules Winner.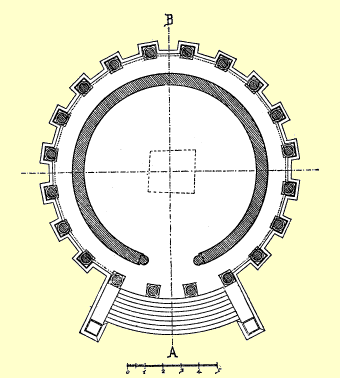 src
circular plant of a Roman temple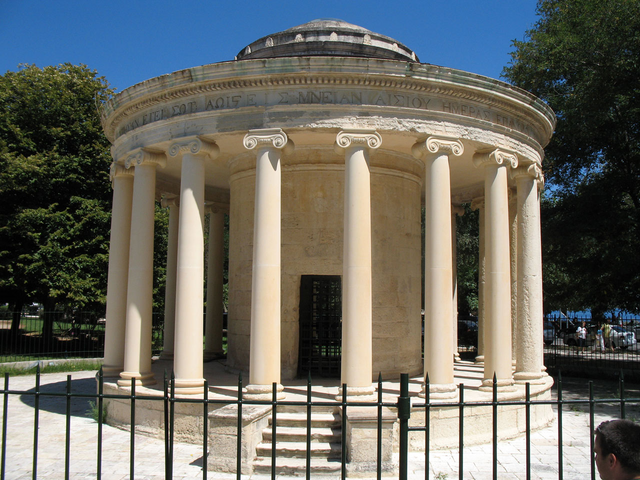 src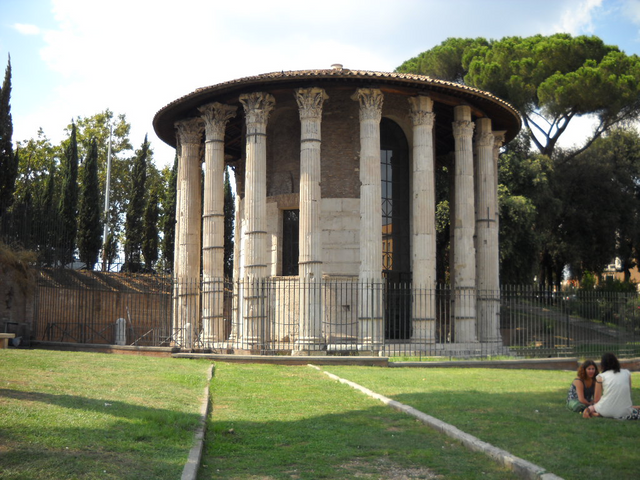 src
The columns, strictly in even numbers, radiate towards the top.
On the head of the columns there are capitals of Doric order.


src
The six columns support the base of the classical fountain.
There are male figures carved in marble that hold the tub from which the water descends.
The carattestic and original aspect of this building is given by the ramp placed behind from which climbing you enter the fountain.
Behind the fountain we notice the large windows of the municipal building and an entrance formed by arched vaults.
I hope you like my watercolor and hug you.
Armando

[ITA]
Tempietto classico italiano con fontana.
Ciao a tutti cari amici.
Oggi condivido un dipinto ad acquarello che raffigura un pezzo di storia dell'arte italiana.
Un tenpio classico semicircolare formato da sei colonne che si trova in un paese nel Lazio di nome Priverno.
Un'opera architettonica e scultorea molto suggestiva e particolare dove concorrono più stili: il greco, il romano ed il neoclassico.
L'edificio nonostante l'aspetto antico è del 18° secolo.
L'idea iniziale è quella del tempietto romano in uso nella Roma imperiale e repubblicana come ad esempio il Tempio di Vesta o di Ercole Vincitore. (foto sopra)
Le colonne, rigorosamente in numero pari, si rastremano verso la sommità.
Sulla testa delle colonne sono presenti dei capitelli di ordine dorico.
Le sei colonne sono a sostegno della base della fontana classica.
Ci sono delle figure maschili scolpite in marmo che reggono la vasca dalla quale scende l'acqua.
L'aspetto carattestico ed originale di questo edificio è dato dalla rampa posta alle spalle dalla quale salendo si accede alla fontana.
Dietro la fontana notiamo le grandi finestre del palazzo comunale ed un entrata formata da volte ad arco.
Spero che il mio acquarello vi piaccia e vi abbraccio.
Armando

https://www.ntopaz.com/ go for a ride, for art lovers.


Art teacher
Curator of cultural activities
Artistic director and President of the Cultural Association "I Colori della Vita"
https://www.icoloridellavita.life/
and "Fuori Controllo" Festival
https://www.facebook.com/fuoricontrollofestival/