A landscape view from the mountains behind my cabin
The last few weeks have been rather busy for my part. But, when I saw it was almost three weeks since my last post I thought it was time to come up with a picture again.
For about a month ago my cabin was finished, so most of my spare time has gone prepering it for the summer.
It is crazy how much stuff you take for granted at home, but realize that you miss and also need to make the daily life go smooth and not at least how expensive every thing is. At least when you have to buy everything at once.
I will show you some pictures from my cabin in a later post, when things are getting in order.
So for now you will have to settle with this view.This picture is from one of the mountains at my cabin. You can't see it, but my cabin is at the end of the lake.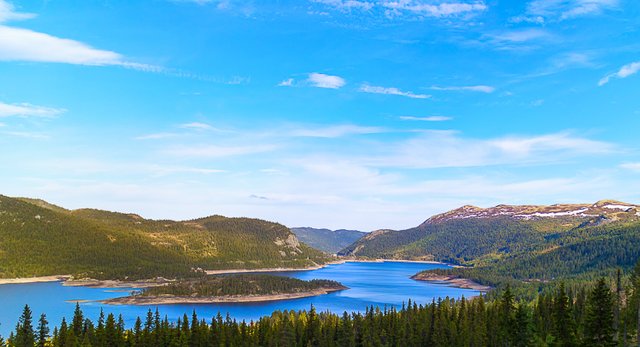 Hope you liked it!
Until next time, stay safe, warm and dry
Kindest regards
@Gyldenhorn