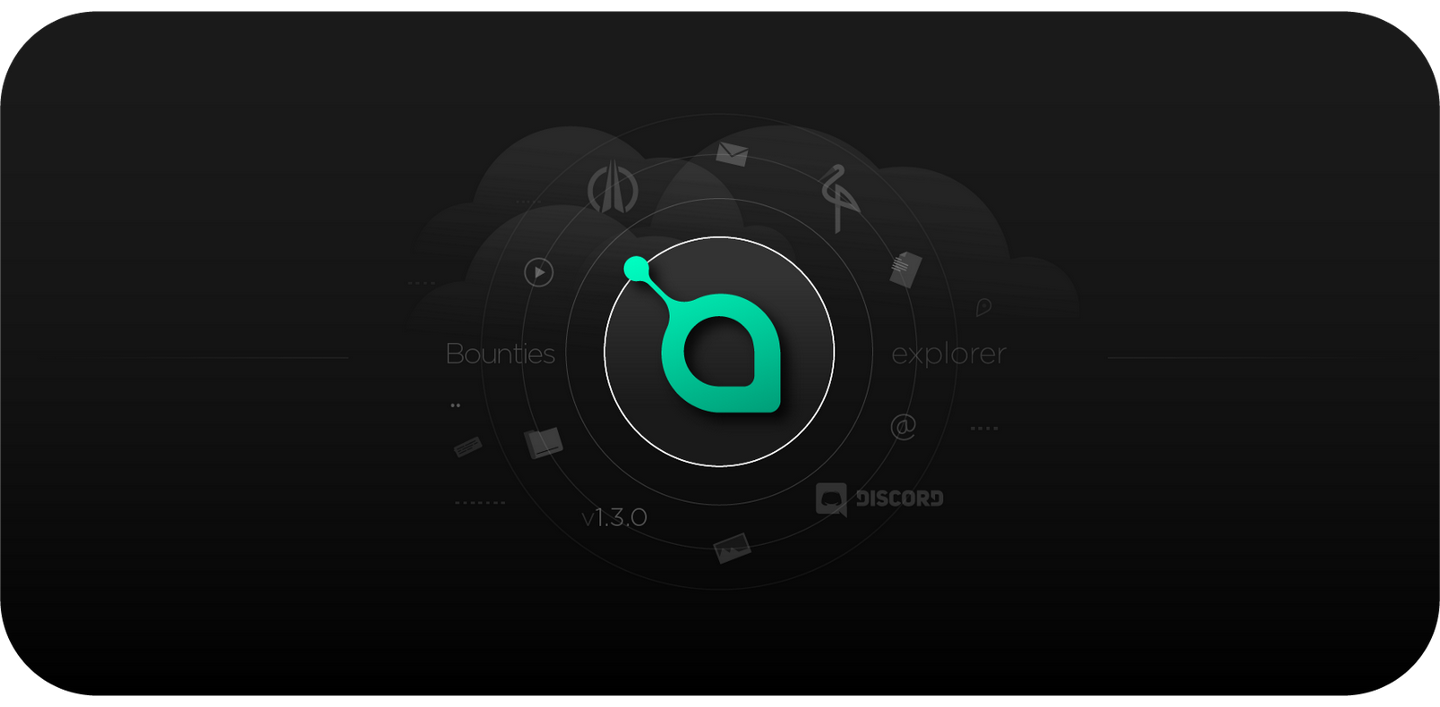 THIS IS WHY I LOVE SIACOIN AND WHY I THINK IT HAS A VERY BRIGHT FUTURE!
Yesterday, Jan 6 2018, Sia´s VP of Operations Zach Herbert released the Sia Triannual Update.
This contained updates from Sept - Dec 2017 and also some big developments coming up in 2018.
I will share with you some of the key points that I found most interesting.
To ready the whole update go to the Sia Blog
ALL INFO BELOW IS TAKEN FROM THE SIA BLOG
Updates Sept - Dec 2017
Community
In the beginning of the year, the Sia community consisted of about 5,000 total members across our different channels. Today, we have grown to over 110,000 community members across Twitter, Reddit, Facebook, and Discord! That's a 2,100% increase in the size of our community.
But it's not just about size — it's about quality. We believe the Sia community is one of the most knowledgeable, engaged communities in the crypto space. Rather than focusing solely on trading and coin prices, our community discusses the technology and the roadmap. They give us feedback. They keep us accountable.
Steve Funk joined us as Community Manager a few months ago. He manages our team of awesome moderators, makes sure everything is running smoothly across our different channels, answers incoming support emails, and sends out monthly community updates.
Steve has now come onboard full time as Head of Support! In addition to continuing his existing work, he will turn a new focus toward education and support. Steve will be launching SiaTV in early 2018, our official YouTube presence. And he will be working to improve our knowledge base, guides, and tutorials.
Siacoin
Siacoin has majorly increased since January, from a market cap of about $5 million to a high of over $3 billion today! We are thrilled that Siacoin has entered the billion-dollar market cap club, and look forward to seeing even more growth in 2018.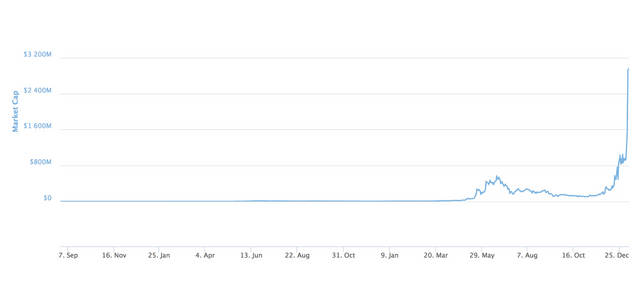 We strongly believe that Siacoin belongs among the top ten cryptocurrencies. By continuing to release quality software and grow the network, we are confident that we will get there.
Network Stats
In January, Sia had about 75 hosts offering less than 500 TB of storage space, and a total contract size of 35 terabytes. Today we have almost 1000 hosts offering over 3.3 petabytes of space, with a total contract size of 400 terabytes! That's an 1,200% increase in number of hosts and a 1,000% increase in paid file contracts being created on the network.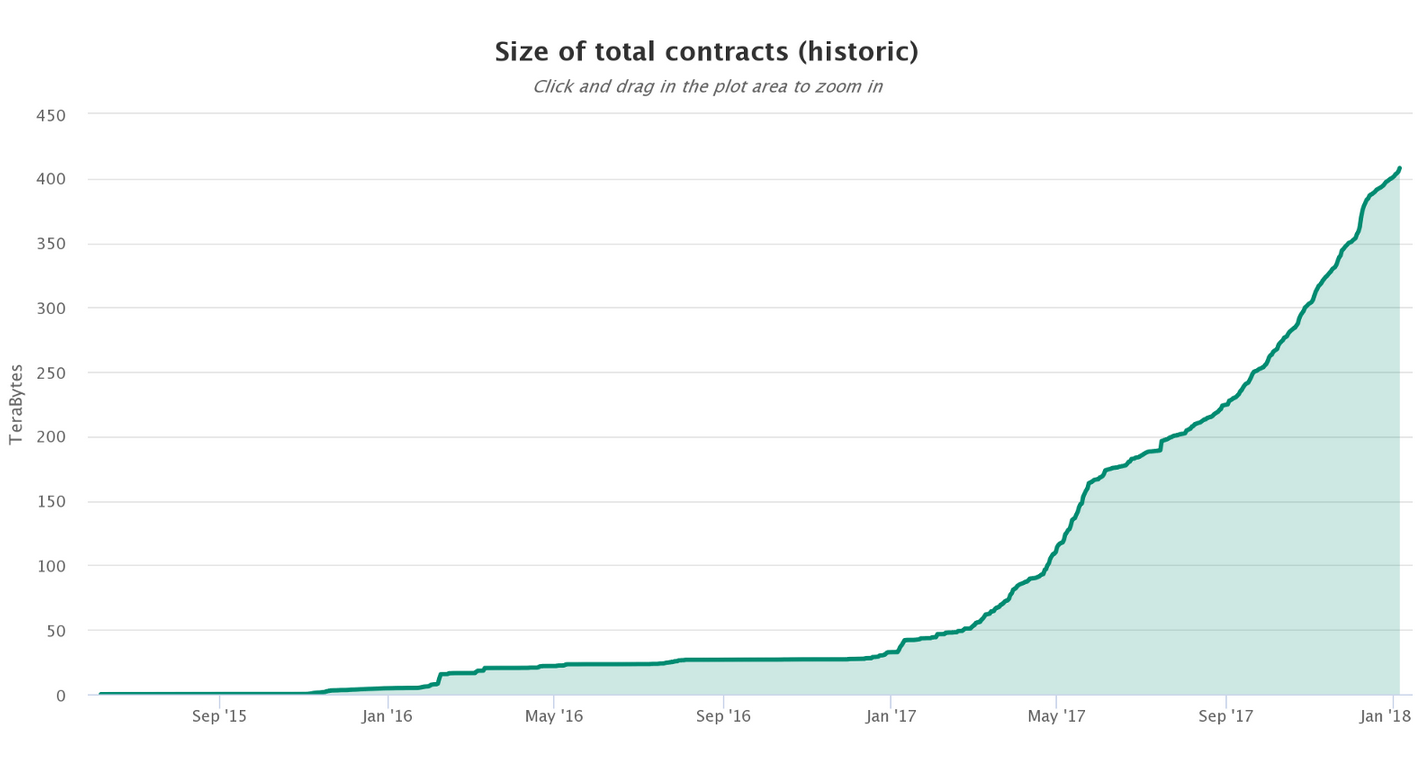 We recently passed a 3% utilization rate on the Sia network — meaning that about 112 terabytes of the 3.3 petabytes available is currently in use, storing real files.
As we continue to improve the Sia software, we expect utilization to continue to increase. When we introduce file sharing in 2018, we expect the stats to skyrocket.
Obelisk
Obelisk is a subsidiary of Nebulous (Sia's parent company) that is developing ASIC mining hardware for Siacoin and Decred. As a reminder, ASIC mining will make the Sia and Decred networks more secure. Check out the blog post here that details the importance of ASICs.
The Obelisk batch 1 presale successfully closed in late November with 3598 SC1 units sold (for Siacoin mining) and 2963 DCR1 units sold (for Decred mining).
We opened Obelisk batch 2 last week and have already sold over 1000 units. Batch 2 is open until January 31.
We've also taken steps to build out an Obelisk dedicated team, and will continue to do so throughout 2018. You can view the team info on the Obelisk website.
The first miners will ship by June 30, 2018. This will be an exciting year for Obelisk!
What's Next?
2018 is going to bring some big developments.
File sharing and other software improvements. In 2018 we will finally release file sharing between Sia users. This will introduce a new use-case for Sia, while also increasing network utilization and network effects. View the full roadmap here.

Enterprise partnerships. Our goal for Sia is to serve as the storage layer of the internet. We want companies like Dropbox and Netflix to use Sia to store and distribute their content. Once file sharing is introduced, we will be ready to approach companies for pilots and partnerships. By the end of 2018, expect to see several meaningful partnerships with enterprises who are storing data on Sia.

Updated Sia brand. The Sia software is clean and pure, and we will be updating the Sia branding to reflect those qualities and better appeal toward companies. Expect to see an updated logo, color scheme, and website, all of which will make Sia feel more modern and clean.

Overhauled Sia-UI. In addition to updating the brand, we have tasked Luxor with developing an overhauled Sia-UI. This will make Sia far easier to set up and use on a regular basis. They will start this work in Q1 of 2018.

Community and support. Steve Funk joined us full time as Head of Support, and he will be working to put together updated guides and documentation for using Sia. He'll also be launching SiaTV, which will include video walkthroughs, tutorials, interviews, and more!

Marketing and public relations. We intentionally keep a low profile. In 2018, that will change. With Sia almost ready for early enterprise adoption, we have hired a public relations firm to increase awareness of Sia and decentralized cloud storage. We will also be increasing our inbound marketing efforts, improving the blog and putting out more high-quality content.
Thanks for reading!
If you have any thoughts or questions please comment!
If you like this post please upvote!
If you believe SIA has a bright future please join the community and get involved!