New Buff: Battle Speed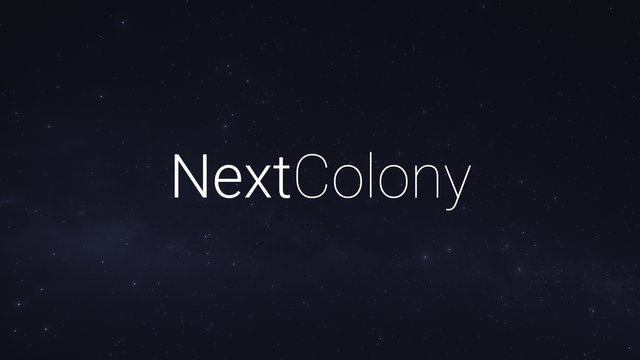 We have released an early beta version of a new feature yesterday, and therefore the first Buff. We've just released an update with the second Buff.
The second Buff available is Battle Speed. This Buff increases the speed of all rocket, laser, and bullet type battleships temporary to a fixed level. This is essential for the commanders of huge fleets. This Buff can be purchased multiple times so that the periods add up and thus last for a longer period. This buff effects on the account level.
The second Buff can already be used on Jarunik's client and will be available in the next days also on the main frontend. Here is a preview: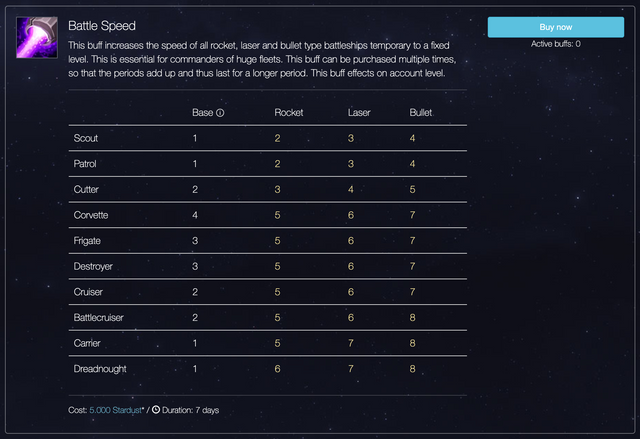 This Buff increases speed and leads to a clear distinction of the battleship types. This should have a positive effect on market trades.
We will probably implement more Buffs in the next weeks. Buffs are always temporary and available for Stardust. Buffs will be an enrichment for the game and a fantastic Stardust sink.
---
Buffs: https://nextcolony.io/buffs
API: https://github.com/Jarunik/nc-docs/tree/master/docs/json#buff
---
If you have any questions, join the official Discord server or use the comments below.
Stay tuned.
NextColony