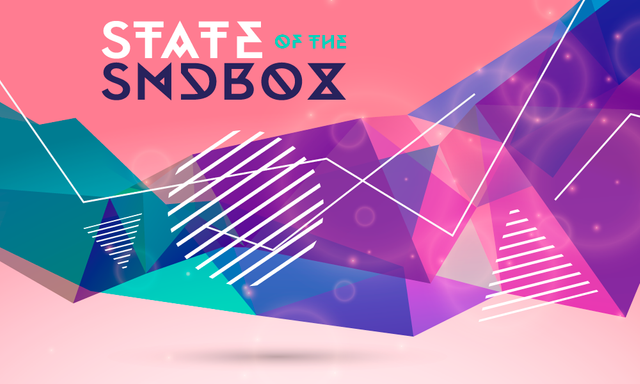 State of the Sndbox is a weekly newsletter that provides the latest in Sndbox activities, projects, and provides the best resources in creative empowerment for the Steemit community. To get up-to-date on all of our development throughout the week, be sure to follow us @sndbox.
Image by contest winner @gabynnette
This Week in the Sndbox
---
Welcome to the 56th State of the Sndbox newsletter! This past week, we announced our Weekly Question [the #antipost challenge] and announced the winners of the Fundition Crypto Art & Design Challenge. It was also a big week in-house where we closed up shop in the gallery space, ending the 4-week Crypto Renaissance Exhibition here in Brooklyn.
For a more thorough breakdown of what our community has been up to, be sure to browse through the @sndbox feed.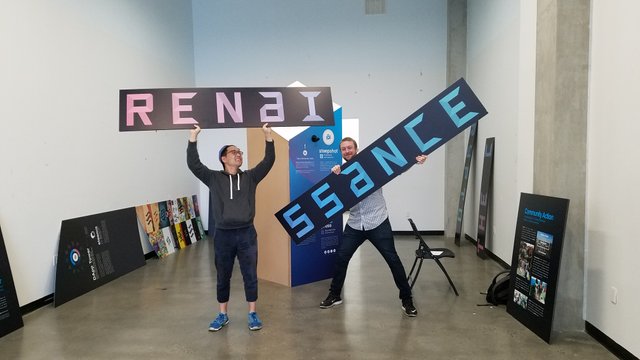 That's a wrap! The Crypto Renaissance Video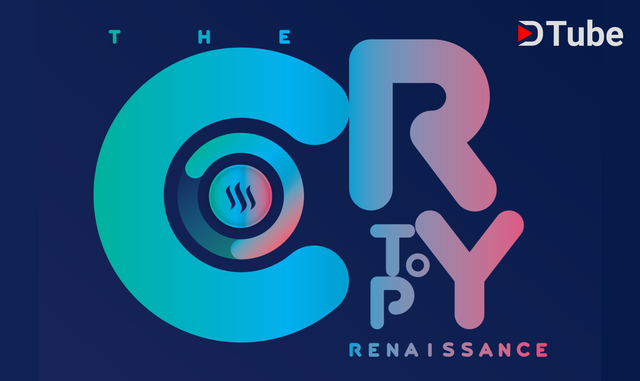 The Crypto Renaissance Exhibition welcomed New Yorkers and others to learn about the Steem blockchain and the world of cryptocurrency. We touched on the convergence of creativity and cryptocurrency in this exhibit and we thank everyone who contributed to this amazing gallery exhibit that ran for the past month!
Explore this post to view our recap of events, workshops and video of The Crypto Renaissance that took over the big apple.
Discover + Curate + Explore
| urbanism | By @manouche. Read more, here. |
| --- | --- |
| | One of the most undervalued aspects of the blockchain era is the cultural connectivity it incentivizes. Cryptocurrencies are fuel for these information networks. And in this post, Manou dives deep into how blockchain can begin to curate physical places. |
| travel | By @jpphotography. Read more, here. |
| | Cryptocurrency is global and borderless. Perhaps that is what makes it so attractive for globe-trotters and travelers from all walks of life. Learn more, explore JP's journey into crypto through photography! |
| architecture | By @twotoedsloth. Read more, here. |
| | Henry Yoon is an architecture student at Carnegie Mellon exploring the role of blockchain as an incentive infrastructure to unite North and South Korea. Keep tabs on his thesis project; a place where politics, cryptocurrency and urban design collide! |
| history | By @phillyhistory. Read more, here. |
| | How do non-profits and historical organizations stand to benefit from blockchain? Well, there's a unique attention economy being forged through cryptocurrency networks like Steem. Take a look at this exploratory piece by The Wagner Institute. |
| writing | By @bree1042. Read more, here. |
| | Bree is a writer, English educator and book lover who expanded her social network through the Steemit platform. She recently worked on a series of educational projects explaining Steemit to new KR users as part of the @easysteemit project. |
| creativity | By @storybird. Read more, here. |
| | A creative consultant diving into the world of cryptocurrency and Steemit to challenge people's perspectives about Art as we know it. Get to know the different artistic methods @storybird plans to bring to Steemit as she exercises her creative freedom on the blockchain. |
| nonprofit | By @asiainitiatives. Read more, here. |
| | @asiainitiatives is a nonprofit organization whose mission is to leverage the power of social capital to promote healthcare, education and sustainable development. Read how their innovative model of SoCCs or Social Capital Credits give back the power of choice to communities. |
| archisteem | By @kimzwarch. Read more, here. |
| | Do architects and designers have a place in the crypto world? In this article, @kimzwarch documents his odyssey into the Steem blockchain. Throughout, he's found a collaborative network focused on both creative and financial empowerment. |
| architecture | By @critday. Read more, here. |
| | There are huge benefits for instagram influencers in the cryptocurrency world. Here's a piece by CritDay, an architecture community of 100k insta-followers using the Steem blockchain to communicate with new audiences and curate their stories differently. |
| 3D-Printing | By @designkoi. Read more, here. |
| | Take a look at the endlessly creative and innovative work of Korean artist Designkoi. His work showcases a unique and crafty blend 3D modeling, printing, product design, and cryptocurrency. Make sure to give him a follow on @designkoi. |
Recent Reminders + Announcements
Winners of the Fundition Art & Design Challenge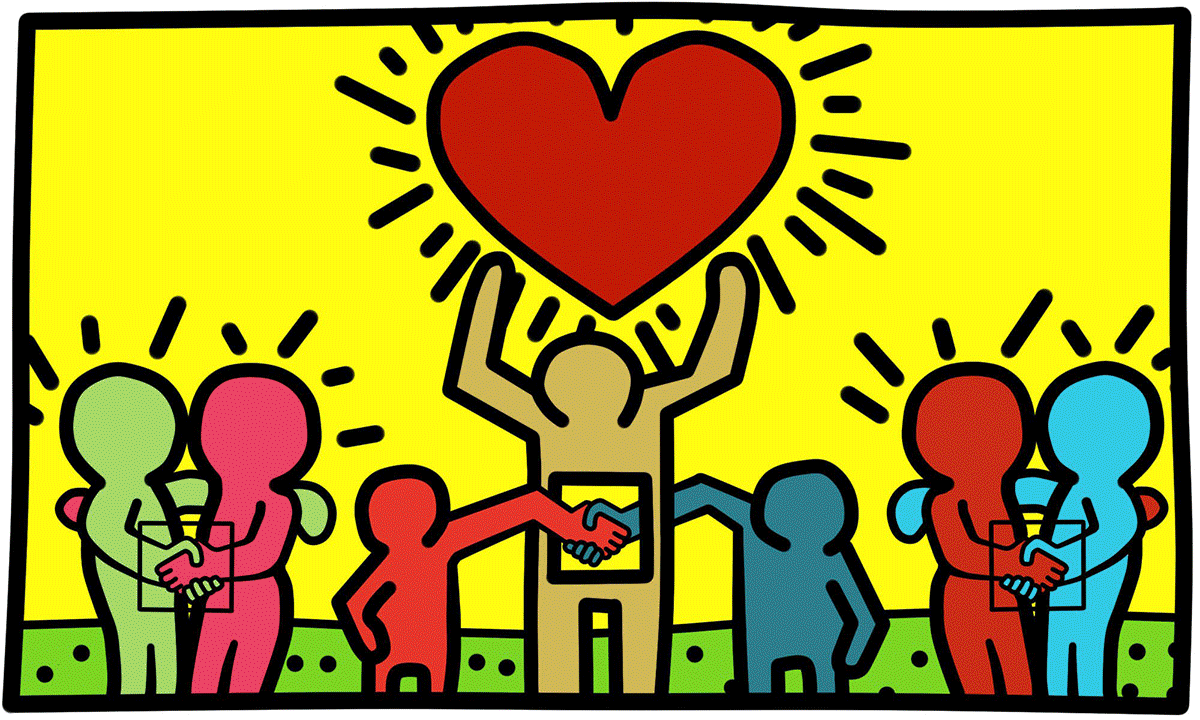 In our recent collaboration with Fundition, Steem's very own crypto-crowdfunding application, we congratulate these incredible submissions that gave the most inspired take on the Fundition logo. The top 5 entries that hit the mark are submissions by @catwomanteresa, @misomaniac , @jossduarte, @camiloferrua, and @reseller.
Fundition can be visited on their website or on their Steemit page @fundition.
You may visit this post to see the inpirations behind each winning entry.
So, what IS a post?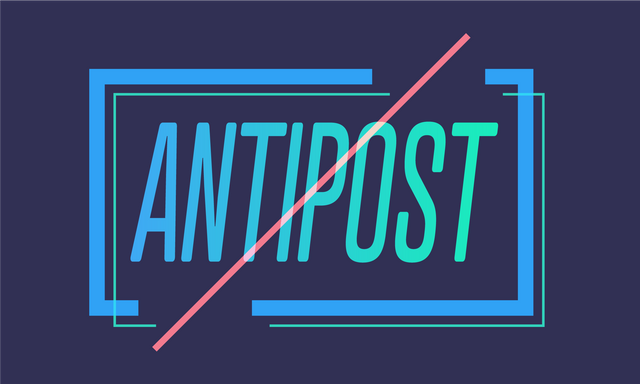 We start our week with a question designed to challenge and explore new ways of engaging the Steem blockchain.
Sounds pretty straightforward, doesn't it? More like a chance to think out of the box and challenge the Steem ecosystem to tell us what entails a valuable post. Step outside your comfort zone with this #antipost challenge and let us know what a post is to you - is it visible, invisible (it happens), a game, or a creative outlet?
Visit this post and fill the comments with your #antipost entries.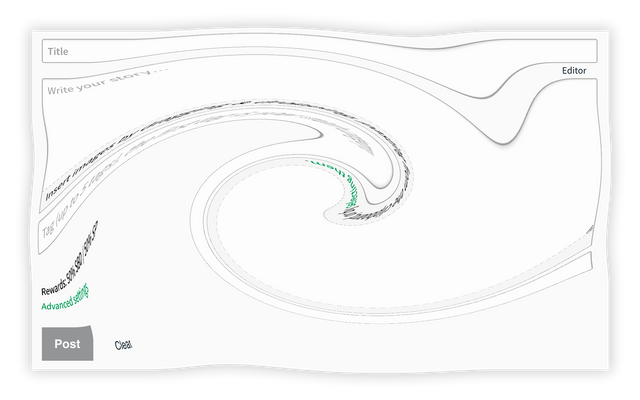 Empower artists, writers, musicians, non-profits and community initiatives - delegate Steem Power to @sndbox (using the links below) or follow our curation trail. Learn more about Sndbox - watch our introduction, here.
Follow us on Twitter, YouTube, and our magazine The Creative Crypto / @creativecrypto