Daniel Larimer : Founder of Steemit , EOS and Bitshares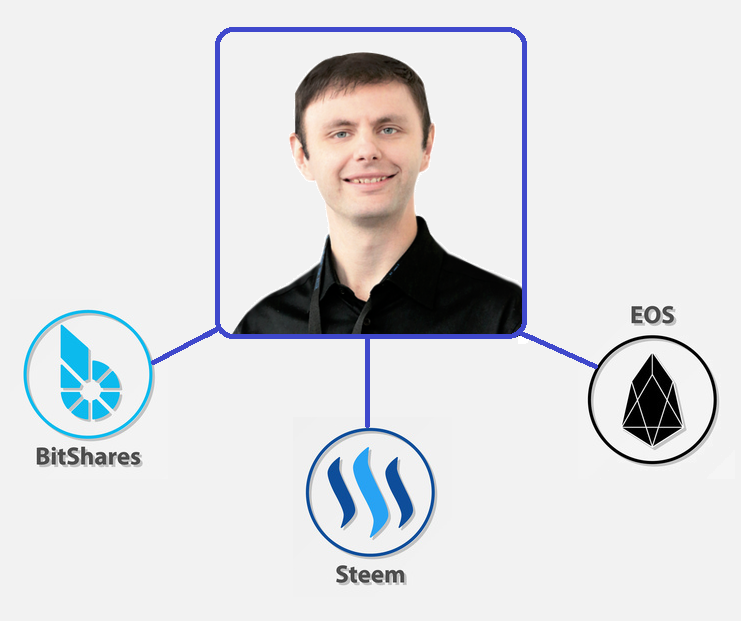 Introduction
Dan Larimer is the founder of Steemit, EOS and Bitshares. He is one of the brightest minds in the Blockchain space. I started reading more about him mainly because he was the founder of one of my favorite platform 'Steemit'. He is a software programmer and he liked programming since there is no cost involved in experimenting them and he found programming to be more effective in being creative.
Early Life
He was born in Colorado and learnt programming from his father Stan Larimer. He was a MAC user the whole time and his first machine was 16 Mhz and 5 MB RAM ( Now the RAM size has increased more than 3000 folds :-) ). During his elementary school he made a Star Trek Shooting game with his dad. In High school he created a jeopardy game and a tetris game which was once very famous.
College Life
Dan got into developing unmanned systems during his internship and then got into Virtual Reality where he was trying to synchronize virtual worlds. He loved solving problems and he never wanted to work as an employee since he always wanted to run his own business.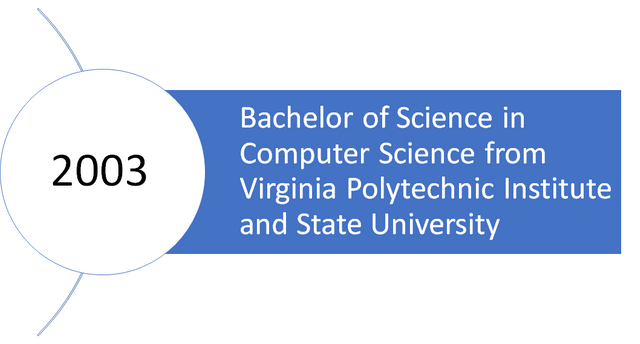 Professional Life
Dan started learning all the structural problems and Austrian economics. He wanted to apply his skills to create a free market solutions for securing life, liberty and property. But in order to reach that, he realized that he has to find a way for the people to take control of their own money because money is how these centralized entities control us.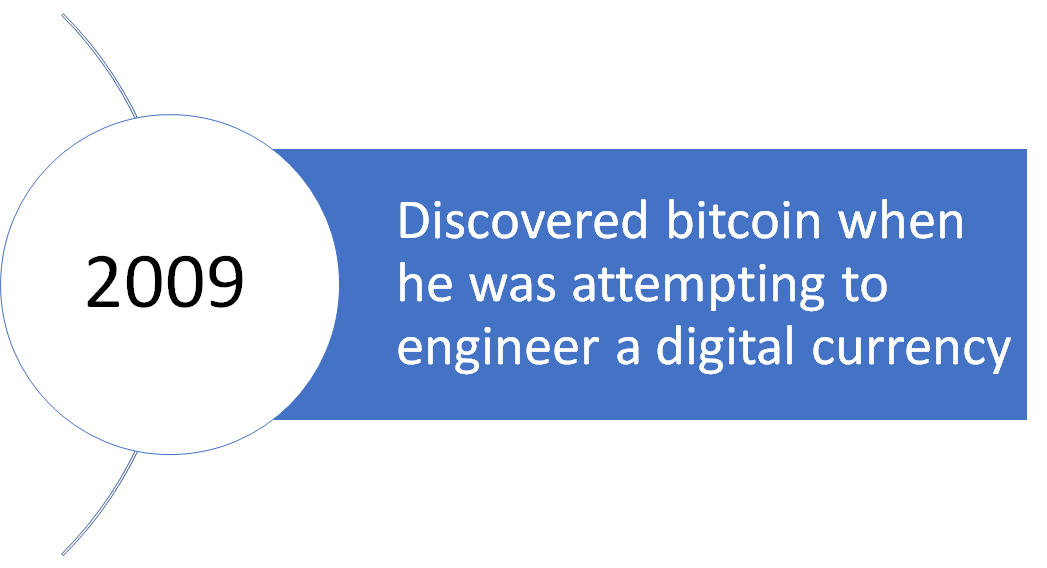 Bitcoin was exactly what he was looking for. He started getting involved in Bitcoin and started talking with Satoshi (pseudo-name for the developer of Bitcoin). From a computer science perspective he could see that scalability and latency will be a big problem for Bitcoin and it could never be used for micro-transactions due to higher fees. He realized it back in 2009 and everybody witnessed it last year.
Dan wasn't working full time in cryptocurrency since he had to work other jobs to pay his bills. As a hobby, he tried building his own blockchain. He started experimenting with his own blockchain and learnt the concepts even better. In early 2014, one of the biggest bitcoin exchange (Mt. Gox) suspended trading. It was then he realized the need for Decentralized exchange because if the digital money is going to be managed by a centralized entity then it is no good. He figured out how to do exchanges which was a whole new world for him to learn. He also worked with Adam Levine (CEO of Tokenly) and Charles Hoskinson ( CEO of Cardano and Co-founder of Ethereum). He had to solve every possible problem to come up with Bitshares.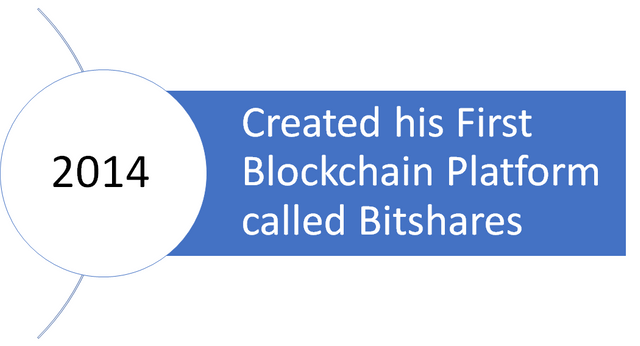 Bitshares is an open-source, public, blockchain-based, real-time financial platform. It provides a decentralized asset exchange which is similar to NYSE but for cryptocurrencies. He invented Delegated Proof of Stake (DPOS) which was the fastest blockchain with a 10 second block time. Initial version had some challenges in terms of usability. In order to fix it, he designed a new scalable system with a ground breaking blockchain technology called Graphene. Then bitshares 2.0 was released later in June 2015 which was the Graphene version of bitshares. Sad thing was that Dan had to fund from his own pocket for switching to Graphene and the Bitshares voters were not interested in supporting worker proposals. So Dan had to look for other projects.
Bitshares, though it was a great idea, it was a tough sales pitch since people had to put their hard earned money in a highly volatile cryptocurrency. So in order to attract new customers he wanted to lower the barrier and wanted people to invest their time. This idea boiled down to the birth of a new social media platform called Steemit.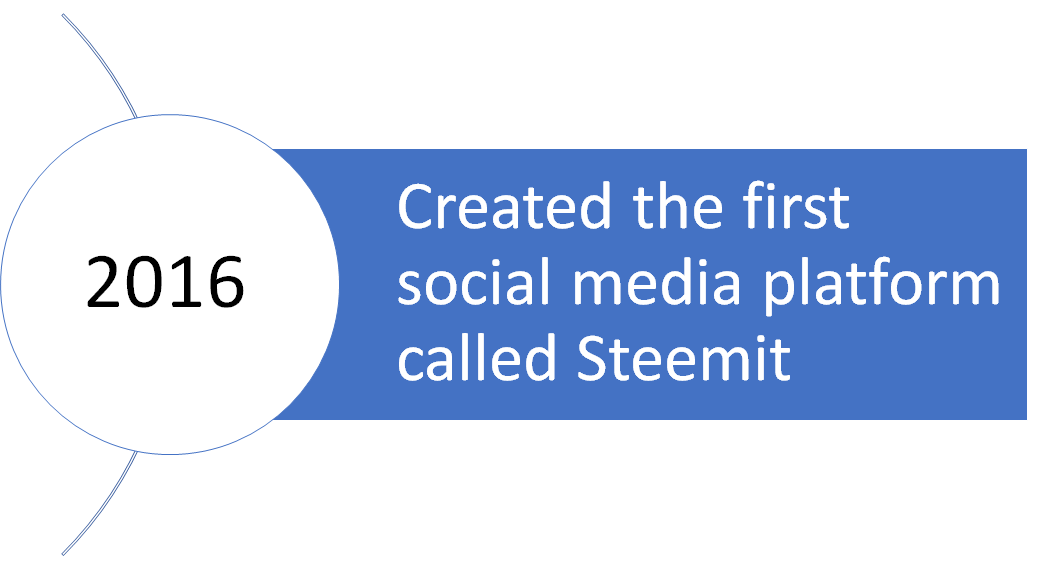 Steemit wasn't easy to develop either. He had to solve the fees since if the fees are involved then people will not be convinced to pay the money to get involved. And also when people are going to invest their time, they should earn too. Concept was pretty cool where mining is done by creating content unlike the bitcoin mining where one needs to spend a lot of money in machines and electricity. When anyone could get involved in the ecosystem and contribute the contents which can be searched by Google, it increased the traffic and also encouraged people to join Steemit. Along with Ned Scott (CEO of Steem), Dan created a fully functional social media website for Steem cryptocurrency with no fees. Steemit is by far one of the best platform built on blockchain. In April 2017, Dan had to leave Steemit to work on new ideas rather than upgrading the existing platform. He was mostly interested in new Designs and Architecture so he moved on to the next project, EOS.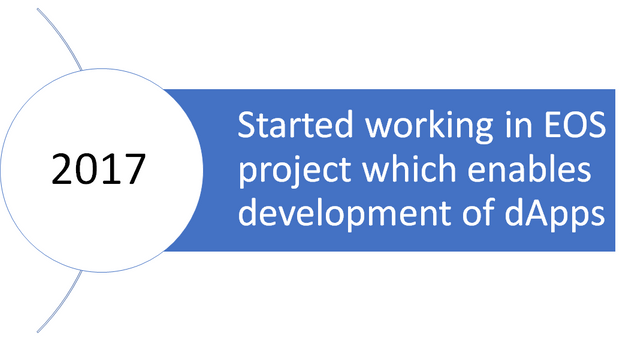 Dan is a visionary who foresaw the issues in Ethereum. Back in 2014, he questioned the scalability on Ethereum. It was only known to the world last year when Cryptokitties jammed the network. Dan wanted to solve the scalability issue and also wanted to eliminate the fees. And most importantly he wanted to create a blockchain which will be easier for the companies to adopt. In a nutshell, EOS is a blockchain based decentralized operating system to support dApps by providing all the core functionalities. Main selling points of EOS are scalability and fee-less transactions which are basically the major weaknesses of Ethereum. In EOS, users can use programming languages like C, C++ and Rust to code dApps unlike Ethereum where one has to use Solidity.
Conclusion
Dan's thinking was and is always way ahead of time. His invention of Delegated Proof of Stake model paved way for the greener and a fair blockchain model. Started the blockchain revolution with Bitshares, then Steem and now EOS. EOS has some similarities with ADA in terms of the problems they both are trying to solve. Sometimes i even wonder how it would be have been if Dan Larimer and Charles Hoskinson worked together :-). But we all know that it is not going to happen(atleast for now). Public release of EOSIO is scheduled for June 2018 and even though i'm looking forward to how EOS is going to reshape the smart contracts, i'm more interested in what will be the next big thing from this genius.
Reference:
Images: 1, 2
https://hackernoon.com/dan-larimer-visionary-programmer-of-bitshares-steem-and-eos-7e6d94b241d7
https://www.worldcryptoindex.com/creators/dan-larimer/
https://medium.com/@mohitsingh_54387/the-wizard-behind-bitshares-steem-eos-how-dan-larimer-is-shaping-our-future-d9233ec634a7
Youtube Link for Dan Larimer Interview
---


---

---
Disclaimer: Please do your own research before investing in cryptocurrency