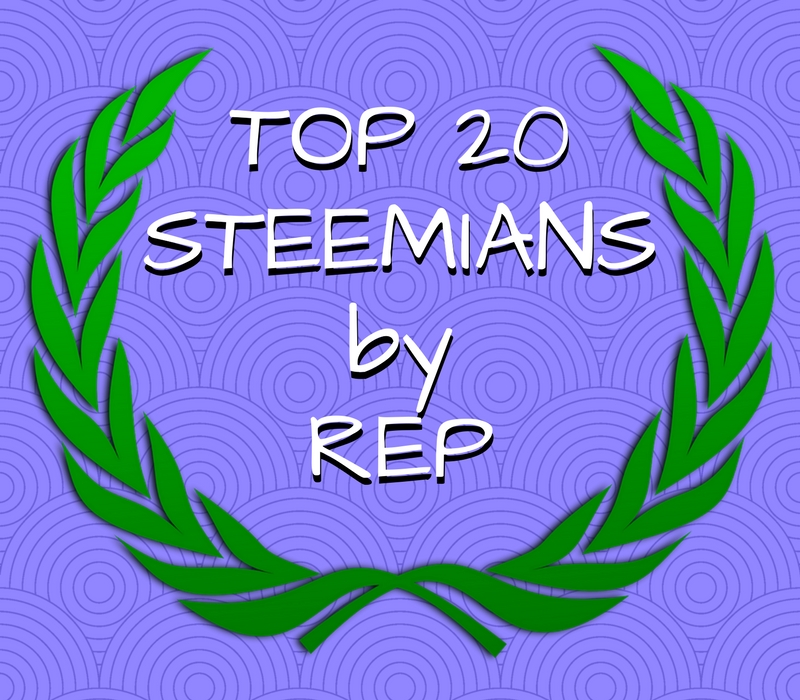 It feels like only a few hours ago, I was writing about how @ranchorelaxo appeared to have stepped away from @haejin and left him floundering. But I was wrong and @ranchorelaxo is back in action, giving @haejin all the attention he deserves ;-)
And now it's official, Haejin has jumped into the Top 20 Steemians by Reputation.
Well played Haejin, well played.
And he didn't just move up a single spot, he jumped from 21 to 19, with just a few clicks of Ranchorelaxo's mouse.
So without further adieu here are your top 20.
Top 20 Most Trusted Steemians by Reputation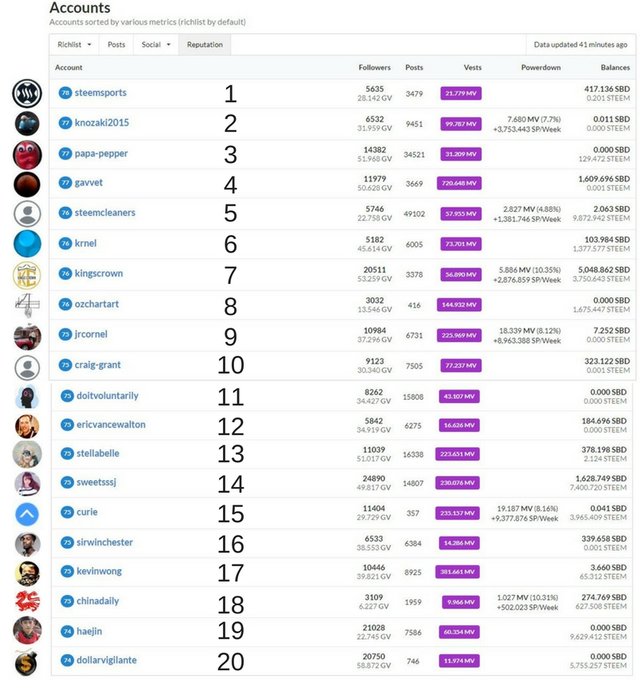 Now there are some familiar names in the list, but the ones you don't recognise, I encourage you to check them out. 
There is some really interesting stuff in their feeds and some not so interesting stuff. 
But all these Top 20 Steemians will give you some insight to WINNING on Steemit.
When I joined Steemit I really thought this reputation thing was legit, but it's a bunch of numbers that can easily be gamed. So if I valued a users reputation when I first joined, what are all the other noobs thinking?
Maybe this is why @Haejin has over 20,000 followers.
People just trust this guy based on his reputation.
Now I've been tracking Haejin's reputation for a few weeks and you might be surprised it only took him about 1.5 weeks to move from 30 to 19. Such is the power of rancho's upvotes.
Well played Haejin, well played.