Simple PizzaGate Thought Experiment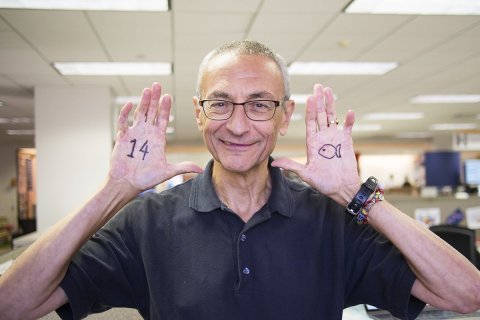 How many people would have had any suspicious of a small, pizza restaurant in the NW side of Washington D.C. WITHOUT the 'Podesta Emails' coming from WikiLeaks?
Not many I assume.
The answer to this question should help in understanding how this could go on in plain site. If you're a part of the 'in-crowd', you simply do not speak of it. If you do, you're 'suicided' or 'disappeared' or committed.
These emails and the obvious 'code' is like finding the frame of a complex four-dimensional puzzle. You know there is something inside, but the puzzle pieces are scattered across time and the digital universe.
These emails are a key piece of substantive evidence and the ONE MISSING VARIABLE that is not present in many other conspiracy theories: actual, language from the actors in positions of power.
Mafia members have had damning evidence come from wiretaps in which they use language in odd contexts, leading to obvious question marks from investigators. Given the PizzaGate situation, legitimate interviews and investigations from law enforcement officials is warranted, at a minimum. Anything less will shake, to the core, whatever remaining trust that exists in the current power structure.
This ring of Pedophiles is directly exposed by the emails from John Podesta and Tony Podesta. Also directly connected to this is DOJ Andrew Kline.
The only remaining options for those in vicinity of this global investigation now is to obfuscate remaining loose ends, deny, flee, or start a global war to change the conversation. They don't deny its their actual emails because that is simply too big of a lie to tell.
via @titusfrost 's excellent work: