Reviving @newbieresteemday - You Can Help!
The @newbieresteemday initiative was set up to help newcomers get more exposure for their posts. After being dormant for 6 months, I'm going to try to bring it back to life.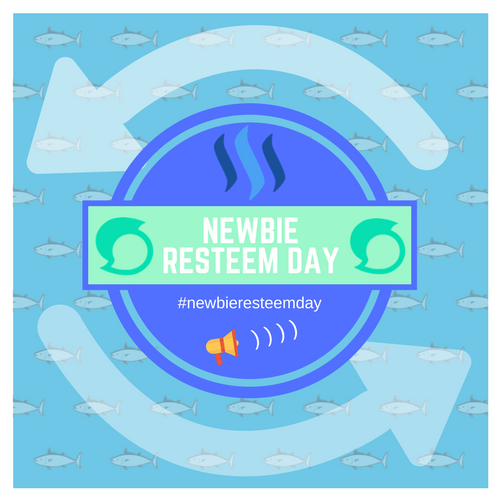 Image Credit: @amariespeaks
Re-Introduction
The #newbiereteemday initiative was the brainchild of @mudcat36 and @davemccoy. Both wrote an introduction post to present their idea in January 2018.
The account @newbieresteemday was created a couple of months later.
The basic idea behind the initiative was to get the community to actively support newcomers.
In @mudcat36's initial post you can read;
(..) The Steemit Newbie Resteem Initiative would like to pay the help we have all received forward to new users by devoting a collective effort to finding newbies and resteeming them. If you are at a ranking of 40 or over you may be a minnow, but your far from inexperienced on Steemit, that experience can be brought forward to help strengthen the platform by assisting new users and helping them to stick with Steemit in the early days of their experience here.
Source

A Personal Note
My Own Journey
Before I go on, I want to share with you the important role the @newbieresteemday initiative has played in my journey here on SteemIt.
I started on this platform in October or November 2017. Since I was used to flying solo, I didn't know any better, and tried to grasp the entire concept of the platform on my own.
I guess I don't need to say that wasn't such a big success.
At the time, I was mainly into website flipping and internet/affiliate marketing, and I initially saw this platform as an opportunity to promote my affiliate links. Boy, was I wrong... After the first week, I was already flagged down to rep 11. The community did not like affiliate links in posts, back then. I guess you could say a whole lot has changed since that time. :0)
But I didn't give up. It wasn't easy, because I had never written blog posts before, but somehow I managed to get my reputation score back up to 51.
But then I realized I would never get any traction with the username I had at the time. After misspelling it myself for the 10th time, I decided to create a new account with an easy to remember and hard to misspell username... this account.
When I look back now, it was a smart decision, but creating a new account meant I had to start all over again. I went from being a minnow back to being a redfish with a rep score of 25.
So, that happened in January 2018.
Fortunately, I had met @davemccoy a couple of weeks earlier, and he invited me to join the @newbieresteemday team. I accepted the invitation, and I'm glad I did. Joining the initiative was the smartest move I ever made. Without it, I would have been long gone by now.

A Bunch Of Redfish
By joining NRD, I suddenly met a truckload of people. If I remember correctly, we were all fairly new to the platform. Just a bunch of redfish supporting each other and other redfish with everything we had. Maybe some of us were minnows already, but I'm pretty sure most weren't - except for our sponsors @abh12345 and @coolguy123, and our partners @danielsaori and @goldendawne.
We were a happy bunch and I learned what it was like to engage with others. And something I had absolutely not expected, happened: a lot of these people became my friends. I never thought it would be possible to become friends with people you never met in real life, but obviously, I was wrong.
We laughed together, we cried together, we spilled our guts and we had fights. But in the end, we were more than just a team. At least, in my experience.
Meanwhile, a lot of the people have left the platform - either temporary or permanent. And some of them, I still miss every single day.
@amariespeaks, @terminallyill, @charisma777, @jan23com, @smylie2005, @gracefavour, @royaleagle, @deliberator, @jorlauski, @wanderlass, @gracefavour, @plushzilla... How often do I wonder how you guys are doing and if you will ever return...
Others are still around, and even though @newbieresteemday was put on hold more than 6 months ago, I still consider these people as my friends, and I engage with them regularly. They'll always have a special place in my heart, because of everything we've been through together. People like @davemccoy, @mudcat36 (I'm glad you decided to become more active again), @beeyou, @bashadow, @cryptkeeper17, @abh12345, @lynncoyle1, @themanwithnoname (and everyone I'm forgetting to list right now) are still a part of my life on SteemIt.
It's thanks to all of these people that I am where and who I am today.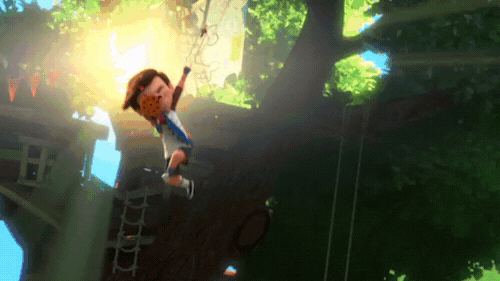 Source
But let's get on with it...

Support Is Needed
Since HF20 happened last September, newcomers are struggling to survive. The limitations set by the Resource Credits system are making it very hard for them to post and/or engage. They need the help of the community more than ever.
I'm not going to go into the matter again, since I have been repeating myself over and over again these last couple of weeks, trying to raise awareness about the fact that newcomers are treated in a very unfair way, and that we need to unite in order to support them.
These last couple of weeks, I've been working with people like @xcountytravelers, @brittandjosie, @thekittygirl, @swedishdragon, @thedarkhorse, @akomoajong and others, trying to help newcomers out by handing out delegations, providing answers to their questions and trying to get more eyes on their posts.
In spite of all the effort everyone is putting in, it feels like we're fighting a running battle. For days, I have been thinking of a way to get more people involved.

A Lot Of Promises, But...
Yesterday, the @newbieresteemday initiative came to mind. The project and the account have been dormant for more than 6 months, but I thought it would be worth a shot.
If it works out, great! If it doesn't, at least I will have tried :0)
For now, I'm using the account to resteem some quality posts made by newcomers, trying to give them some more exposure.
A lot of them leave, because of lack of attention. Pretty often, their 'Introduce Yourself' post gets a ridiculous amount of automated ánd human comments, and sometimes reaches a post payout that's worth more than I ever made on any of my posts. Some posts get upvotes worth +$40... I guess you could say our initial welcoming system is working pretty good.
But then they face reality. They post a second, a third, a fourth post... and the only upvotes and comments that come in are the ones from @steemitboard and other services. No matter the quality of the post, it simply gets lost in the neverending stream of posts that are published here each day.
I can imagine this is pretty demotivating... I don't know how long I would be able to keep that up myself.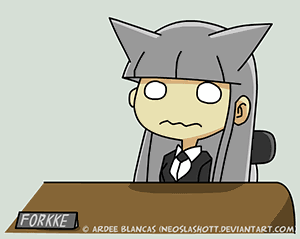 Source

You Can Help!
It would mean a great deal to these newcomers if they would actually get a little human engagement.
Knowing that they're not spending time and effort to write posts no one ever sees, would be a motivation to keep going.
And that's where you come in.
It would be awesome if you would be prepared to follow the @newbieresteemday account, and leave a message on a couple of posts every now and then. This doesn't have to take up a lot of your precious time... just a couple of words would already mean the world to them.


And if you need an extra incentive, I can give you one: for every comment you make - no matter the length of it - you might gain a new follower for life.

Future
The idea is to reinstate the actual idea of the @newbieresteemday initiative again, but I'm taking this one step at a time. I don't want to bite off more than I can chew.
So, for now, I'm asking for nothing more than to visit the account's feed every now and then, and spend 10 minutes of your time giving our newcomers a little TLC.
That's not unreasonable, right?
Soon, I'll let you know how you can help even more if you want to... no obligations, no strings attached.
But I thought we could already start small, so at least something is happening while I'm thinking about the future of @newbieresteemday again.
So, I guess I can only say: "Stay tuned!"

If you come across a post of a newcomer (rep score below 53) of which you think it deserves a little more exposure, feel free to leave a link to it in the comments section below!
---
---
I won't be able to handle this on my own, so I'm inviting the people that actively work with newcomers, like @xcountytravelers, @thekittygirl, @brittandjosie and the other members of Steem Terminal, @hitmeasap and @swedishdragon - or anyone else who comes across newcomers' posts often - to use the @newbieresteemday account to resteem quality posts and give them a little more exposure. Just send me a DM on Discord if you're interested (@simplymike#5957)

Graphic created with The Logo Creator Software
Subscribe Ro RSS Feed | Subscribe To Newsletter
More Posts You Might Like:
---
---
Learn Everything You Need To Know About The Steem Blockchain At Steem Savvy