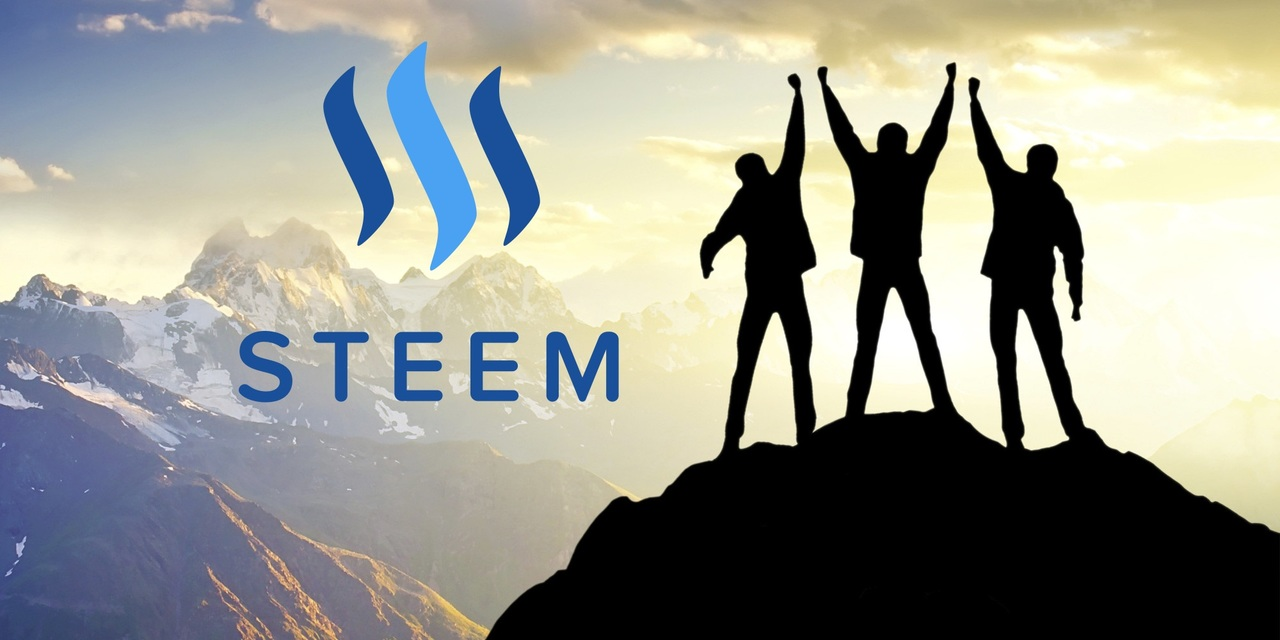 This initiative is all about supporting new users on Steemit. Whether it's resteeming a users post or providing advice, we are an initiative that is focused on creating a self sustaining ecosystem of support and guidance for new users on the platform. We are hoping it will continue to grow and take on a life of its own. One of the ways we suggest this is done is that experienced Steemers devote a day out of the week where they find new users who have produced good quality posts and resteem them. We also want to be there to provide advice to those new users on everything from account security to streamlining their creative efforts. Basically we as experienced users pooling our collective wisdom and resources together to make a contribution to Steemit for Steemit by doing nothing more than helping others. It's early days and we are currently growing fast with many Steemers both old and new joining our ranks. At the moment we need co-founders pledging themselves to our effort and in this post I hope to outline what that means if you volunteer, as well as where we hope to go with this initiative.


A cofounder is someone who will be at the front of the pack and will be doing a little more than a few resteems a week. We will need you to not only resteem but take part in weekly write up's and reviews on the initiative as well as participate in voting. Vote for what you might ask? Well, every week we hope to have members of the initiative with a ranking of 40 or over submit posts that they think are worthy of attention from promising new members with a ranking of less than 40. Once these votes are put forward we want to take the proceeds that I and @davemccoy raise from our posts under the initiative and place the ones that have won the vote in promoted. The runners up I will place in a write up as a weekly newsletter of sorts on the best of the newbies. Cofounders can do write ups on the best 20 from each tag for instance, and I will focus on the five runners up from each tag for a weekly publication. This will also make it much easier to find our group of candidates to vote on. This increases the exposure for potentially hundreds of newbies given all the categories on Steemit. The title for this newsletter is still a work in progress like the initiative but @davemccoy and I are hammering things like that out along side many other details. But everything @davemccoy and I make from the Steemit Newbie Resteem Initiative go's to promoting new users, cofounders can decide for themselves how to go about dealing with their rewards on their efforts.


As our effort and following grows we have hopes that eventually we will have enough cofounders to begin to monitor the categories and tags that they have defined themselves on Steemit under. I.e if you're an artist then you as a cofounder of our initiative can choose to watch that category and support new users under it. Eventually we would like our cofounders to establish subcommittees in those tags that participate in their voting process on new users. Now Steemit is a huge place with a lot of new users jumping on board everyday so we need a lot of people to support this. Any weekly write up's, contest, or content you as a cofounder do under our tag #newbieresteemday and earn on is yours to decide what you do with. Only @davemccoy and I will be dumping all SBD we earn from the initiative back into the initiative. He and myself keep none of it and devote it strictly to promoting new users. Now if you want to contribute then great, but you're not under a mandate and if you are working hard to promote newbies then it's only fair that there is some incentive for you. If you are involved in creating a contest and want to take a percentage for yourself then fine. As long as the new user benefits from the contest as much as the inventor did then that's great. There are things we don't want cofounders doing. Mainly charging new users for resteems under the Steemit Newbie Initiative, but otherwise being ethical about providing support is pretty self explanatory.


@davemccoy and I are working quite hard to get this up and running. At the moment I am working getting a website up and running which will be linked to Steemit and The Steemit Newbie Resteem Initiative. I am aiming to have everything from Disqus, Discord, and of course Steemit linked into the site where comments and content are all joined into it for people to engage with our effort. With the upcoming release of Steem Smart Tokens @davemccoy and I are eyeing the potential for creating a smart token that will reward users on Steemit who take part in our initiative. I am receiving a great deal of assistance with this off of Steemit, but if you have skills relative to those goals and want to weigh in then I'd love to hear from you. Once we are up and running and have a smart token linked to the initiative to reward users who are participating in helping new users then people like our original cofounders will be a big part in helping with the distribution of these rewards. Both @davemccoy and I know that some will join the effort and stick, but hopefully in the long run we have succeeded in creating a system of support where everyone is rewarded for helping new users and contributing to Steemit for the Benifit of Steemit.
Thank you so much for reading guys. For those of you who have jumped on board and thrown your efforts in with ours I want to express my deepest thanks. I also want to thank @davemccoy for joining forces with me on this. I wouldn't have stood a chance of getting this idea off the ground without his tireless and selfless efforts in helping others. If you are interested in being a cofounder then please reach out to me in comments in this post and I will get back to you asap. Many blessings and as always, Steem on.