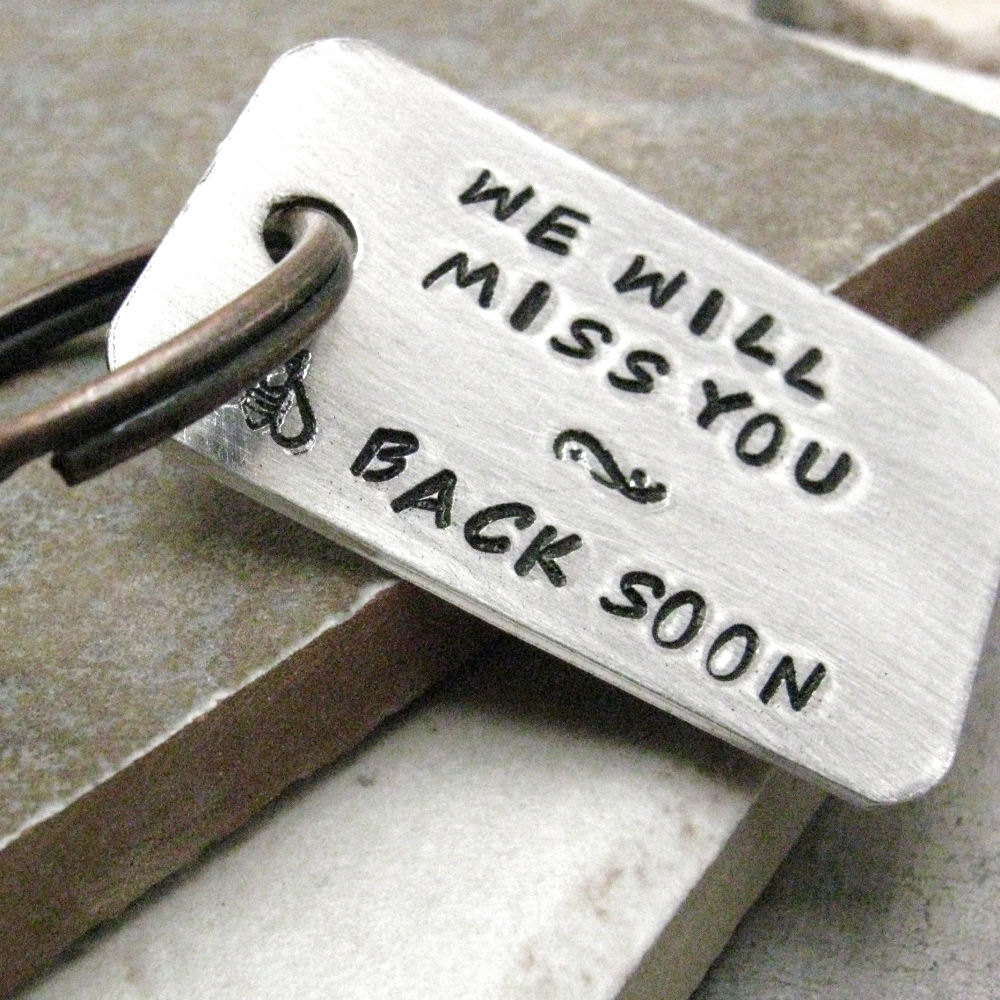 I've just learned of a neat new way to have my upvotes voted while I'm away (like on a 3 day weekend or even vacation).
Its called "adding myself to a curation trail" and I can do it with ANY account that is set up with a curation trail. So guess what? I can earn money for myself and do "good" (even when I'm gone) with one very easy step! How cool is that???
The way it works
You sign up at https://steemauto.com (2 mins)

Once signed up, you find the account that you want to "trail their votes". (In my case I am trailing @newbieresteemday because I know they will cast responsible votes for newbies) ;)
Visual Steps
Goto Login/Register

Register By Entering In Your Info (hit register button when finished)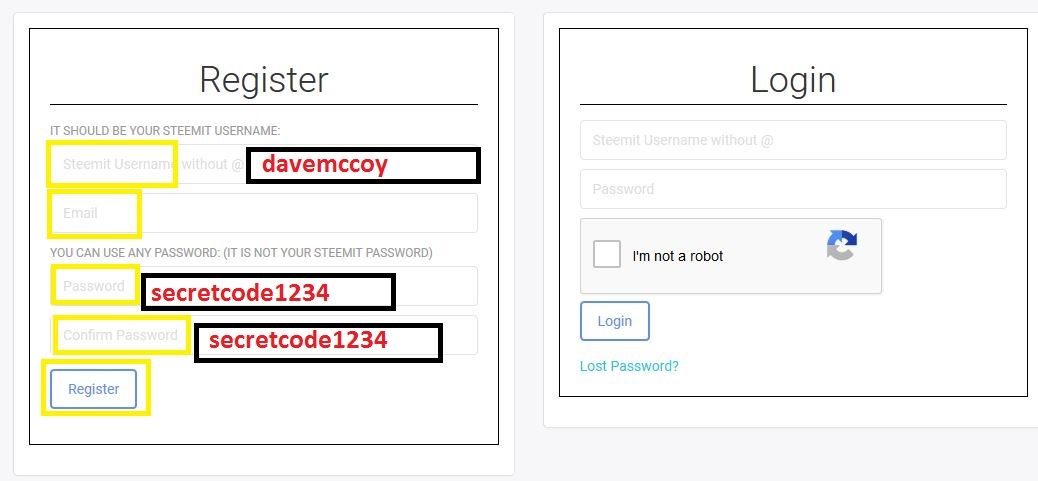 Get Code To Input Into Wallet (copy and paste the code)

Go To Your Wallet To Transfer A Message By Sending $0.001 SBD

Enter steemauto, $0.001, and your code (then submit transaction)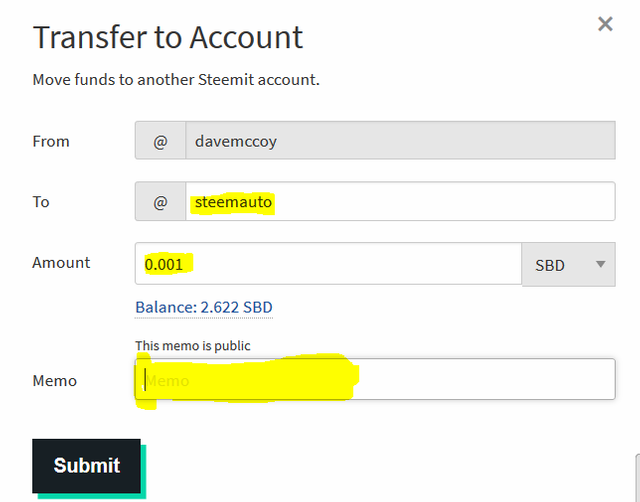 Go Back To https://steemauto.com and Log In... Then Click On "Curation Trail"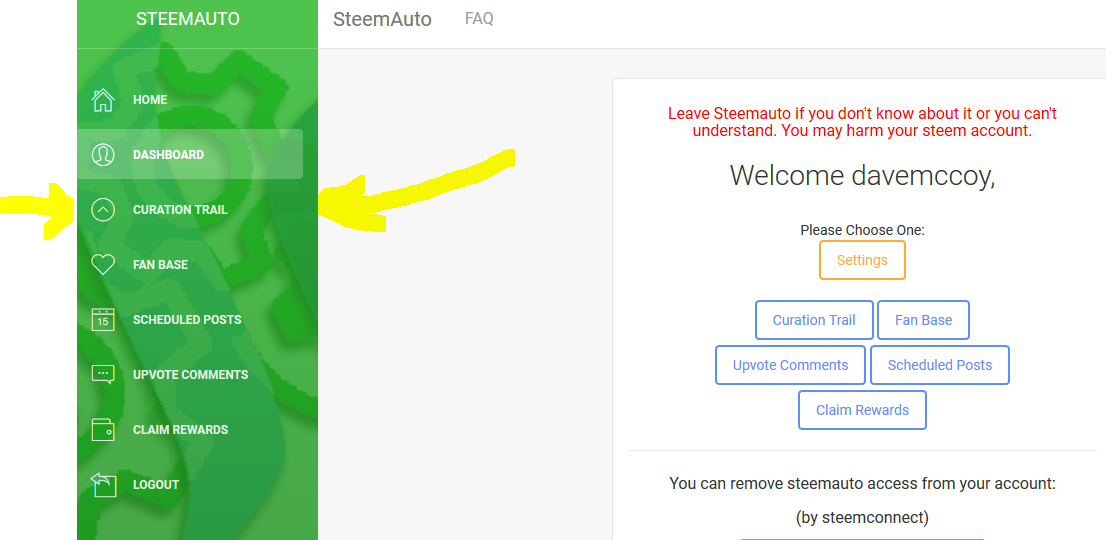 Then "Search" For A Trail (I use newbieresteemday) Note: don't use the "@" sign.

After Finding The Trail, Click "Follow" Note: default is 50%, need to adjust to 100% if you will be gone.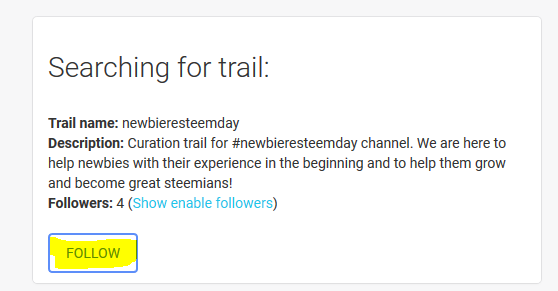 To Adjust How Much Of Your Vote To Trail, Go Back To "Curation Trail" (left menu bar) And Click It. The Following Page Will Appear - Click "Settings" To Change

Adjust Your Percentage Of Vote Allocated (use 100% if you will be gone)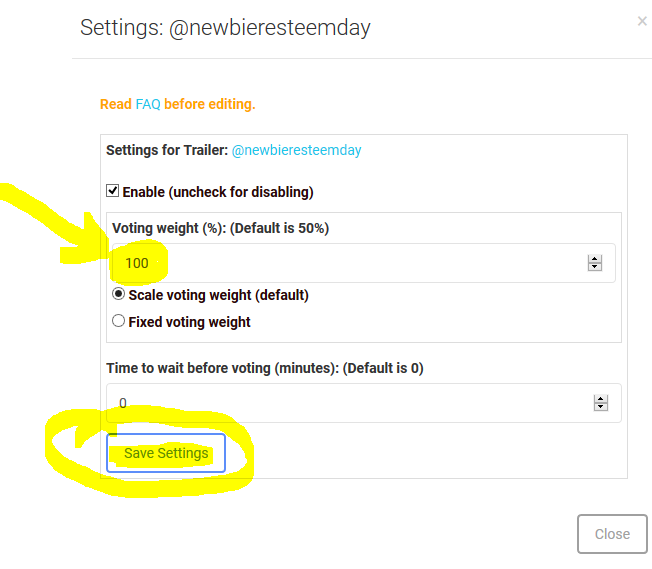 Thats it!
Now you can go relax and have a great time, knowing your votes will be cast automatically in a way that you support! And you still get all the curation benefits too :)
Also EVERY VOTE COUNTS!... Even if you have little to no voting power, by using this method your votes will add up together and actually help the newbie that is voted on! So while it may look like you have no power, in reality you are contributing because your vote will definitely count!!!
That is cool! And I know because I was taught it by a great steemian named @coolguy123 who learned these "giving" ways from his membership in #stewardsofgondor! He is the creator of the #coolstewards program and delegator of 200 SP to get @newbieresteemday curation trail just launched!
psst... Here's A Secret: We Set Up A Curation Trail For "newbieresteemday"
Of course, we set up @newbieresteemday to be such an account. We have volunteers manning this account and voting only for newbies posting high quality material with a 45 Reputation Score or lower. And we will keep the voting power between 80 and 100% (NO OVERVOTING).
We would be honored if you set us up as your your designated voter and we promise to uphold our values of helping newbies and building a great community here on steemit!
Its time to act... Its easy to turn on and off... And the most beautiful thing is it works even if your vote is less that $0.01! How's that for some good news today :)