A Huge and majestic blue serpent - Serpent of Eld
Hey Splinterlanders!
I couldn't partake in the previous challenge as I wasn't able to get a win with the given monster. But I'm here with this week's challenge. This week's theme is the untamed water monster SERPENT OF ELD.
You can read more about this week's challenge on Splinterlands official post by visiting the following link.
https://steemit.com/splinterlands/@splinterlands/pfgdw-share-your-battle-weekly-challenge-win-upvotes
---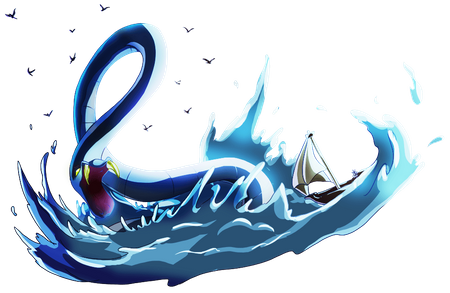 ---
SERPENT OF ELD is a RARE rarity untamed edition monster that lies under the water deck. It has Dodge and Return Fire Ability at level 5. Though it's powerful at max level, I can only use its level 5 due to my summoner's level.
I've added the screenshot of my battle and you can also find a link to watch my battle below.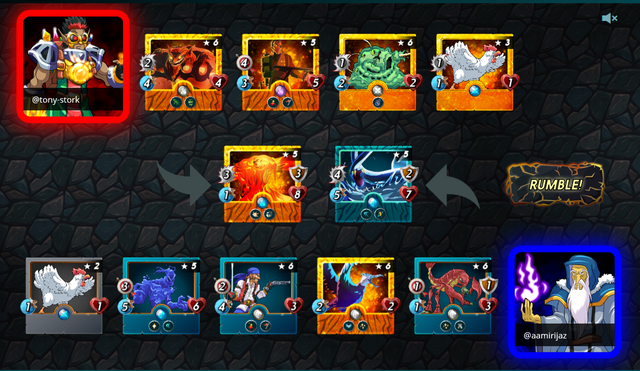 Watch the Battle
---
What was my Lineup?
It was a 22 mana battle with Lost Legendaries rulesets, I'll explain each monster used in the battle below.
So, let's move forward.
---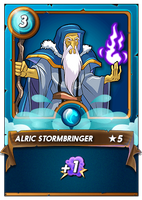 I went with Alric Stormbringer Water Summoner, it gives +1 magic attack to all friendly monsters. Well, I didn't get any advantage from the summoner as I didn't use any magic attack monster in this battle but still I made a win.
---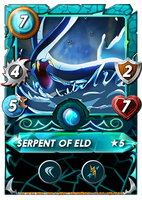 My first monster was SERPENT OF ELD, I used it as a tank because of its Dodge and Return Fire abilities. It has 3 armor and 7 HP at level 5. I like its both dodge and return fire ability as dodge gives increased chances of missing attacks from both melee and ranged monsters. Return fire will attack back all ranged attacks.
---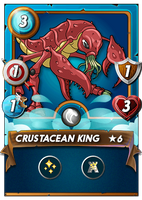 In the second place, I used a level 6 Crustacean King which comes with Protect and Tank Heal abilities and has 1 ranged attack too. Although its protect ability didn't help me as my opponent came with rust. Anyways I go tank healed.
---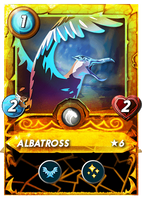 The third position was covered with another nice monster named Albatross. It's my helping hand for 12 mana games as I usually combine it with Sea Monster and most of the time I've won. It got tank heal and flying ability and only uses 1 mana, so it's a good fit for low mana games.
---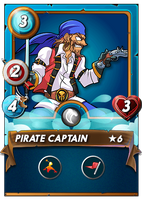 Next, I used level 6 Pirate Captain, it's a sniper and is inspired too. It increased my tank's melee attack by +1 and was also sniping my opponent.
---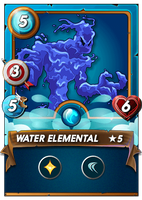 In the fifth position I filled up with another ranged monster Water Elemental, it has dodge and Heal ability and has 3 ranged attacks at level 5. I put it at 2nd last so it can heal itself from sneak attacks.
---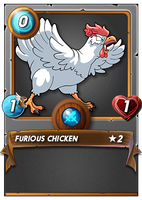 Lastly, I used the neutral Furious Chicken level 2. I usually place chicken at 2nd position or at the last one. This time I put it at last so my opponent can waste a sneak attack on it.
---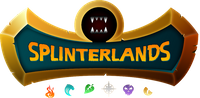 Did your strategy work?
My strategy worked very well, Serpent of Eld was the main monster which helped me win this battle. Otherwise, my opponent came with many debuffs and my tank healers were killed too early. So Eld's dodge ability did the actual magic and there were many misses that led me to win this battle.
Do you use Serpent of Eld often?
Well, I don't use this monster often but from now on I will use it when I see it's a good fit in a battle.
---
That's all for now. See you at Battle Field.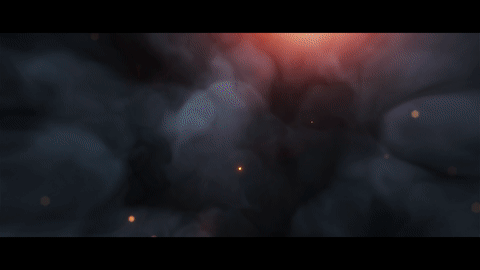 Posted via neoxian.city | The City of Neoxian