I don't know much about weaving but I enjoy taking pictures when my partner works on her loom or in this case, on the small weaving frame!
So when I found out about #NeedleWorkMonday initiated by @crosheille I thought it would be nice to make a relevant post!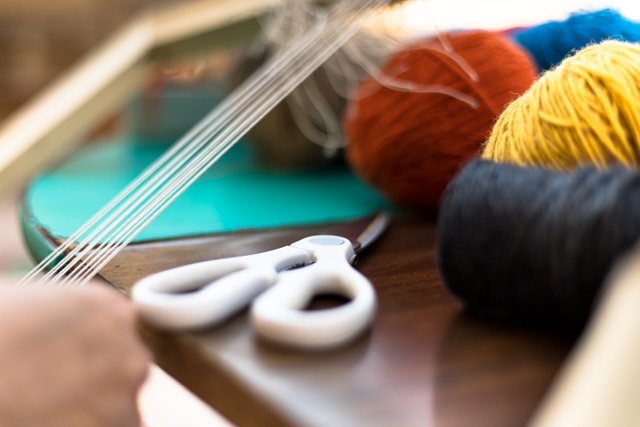 If you haven't heard of a frame loom is the simplest thing. It is just a frame, like the ones they use to frame paintings where you string as many wraps you want depending of the size of the weft you are about to make. Usually it is used as educational tool for beginners or for very small items, like the one I am showing you today!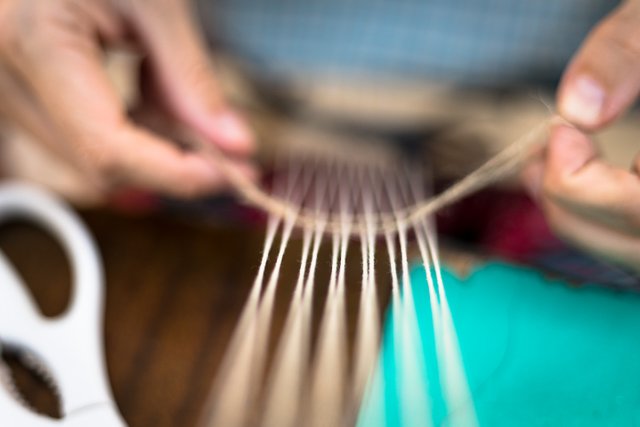 You place the weft one by one and use a fork to compress them. As simple as that! The ones used today are made from jute although the colorful ones on the background are from wool.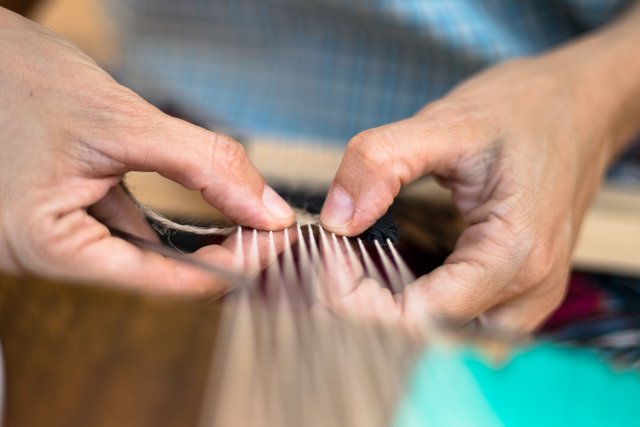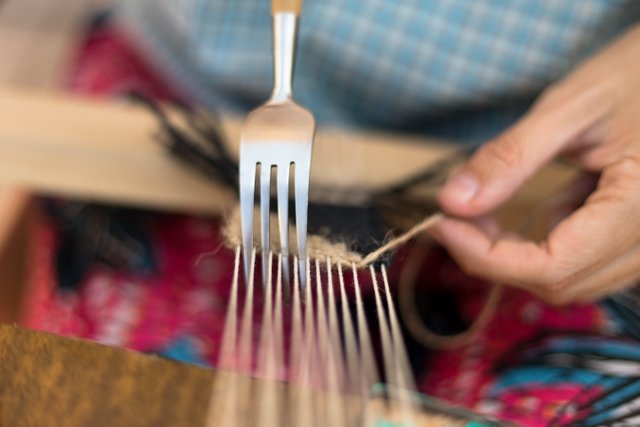 Some pebbles we gathered on the beach can always become handy when making small decorative items!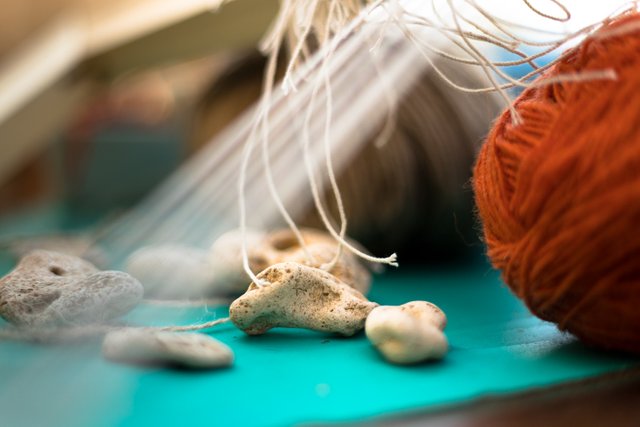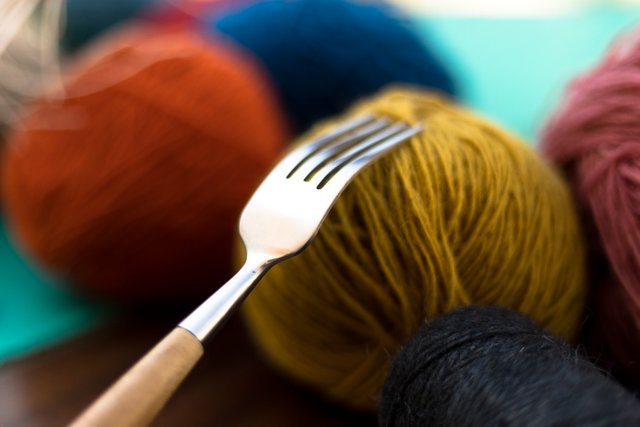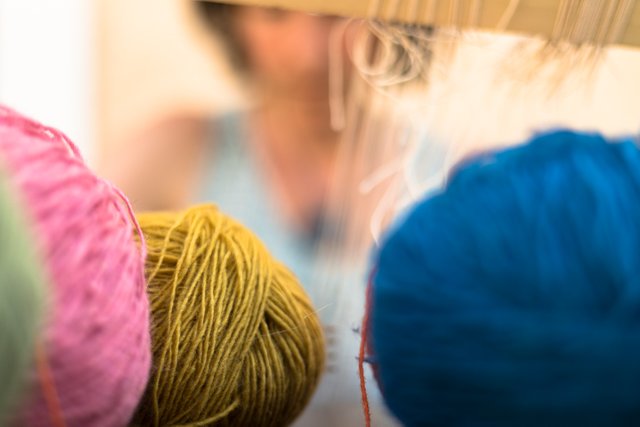 When I stepped outside where she was weaving it was almost done but I had enough time for some shots of the procedure and a few of the final product! It can be used as a hanging ornament or even a necklace.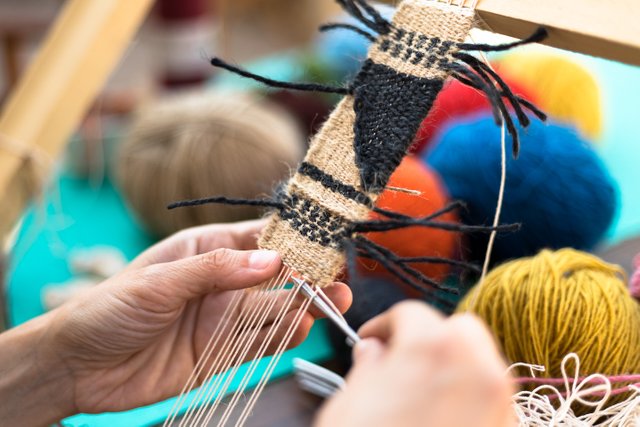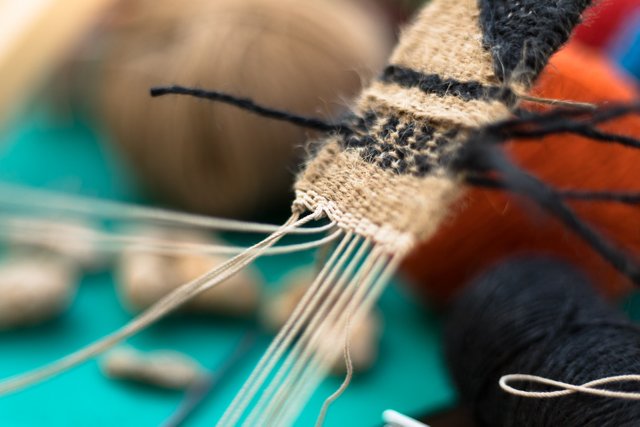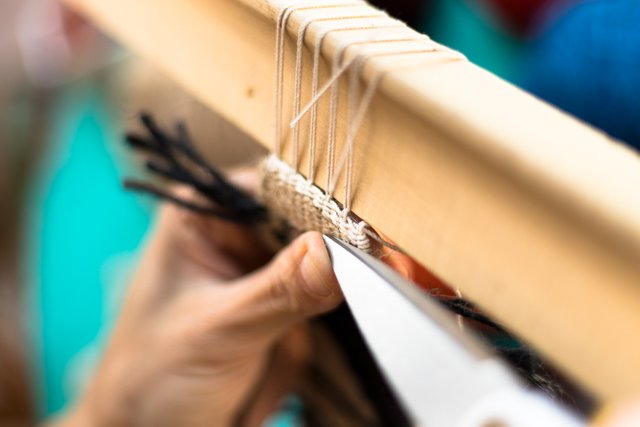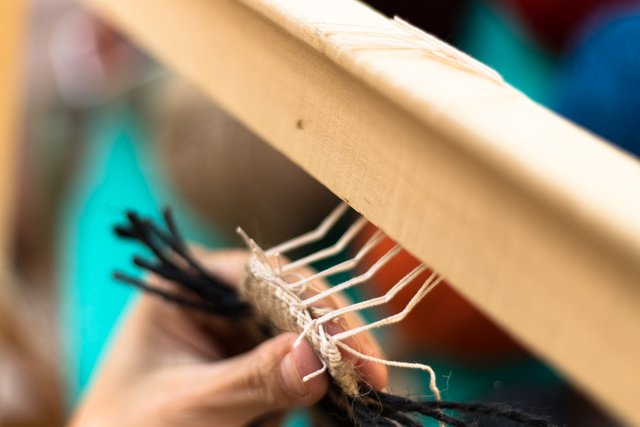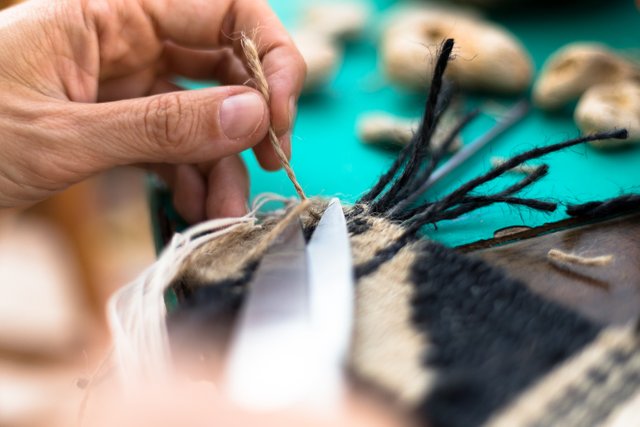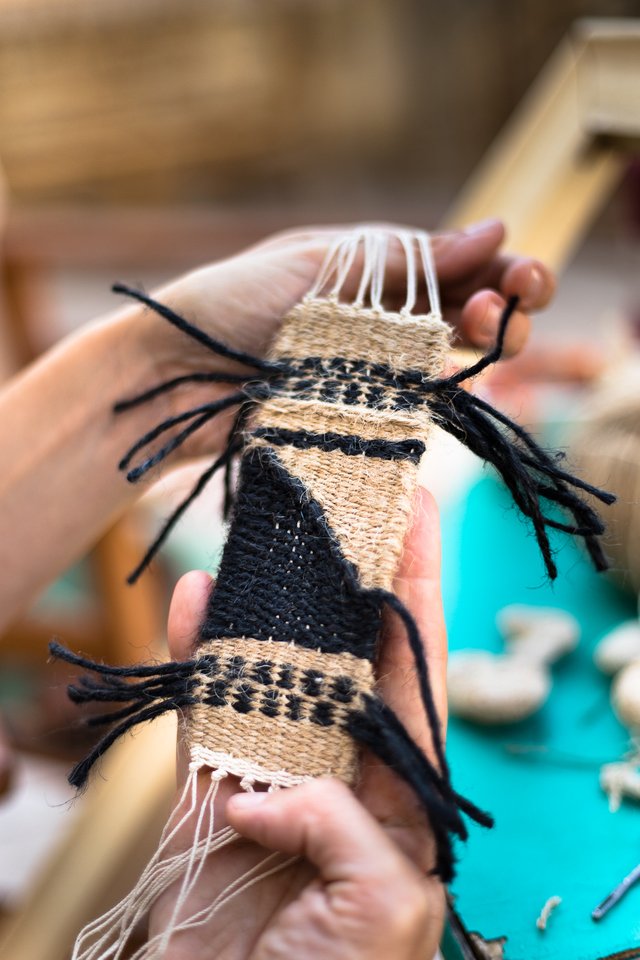 I think it is a beautiful little thing but of course I am not objective so I would love to hear what you think about it.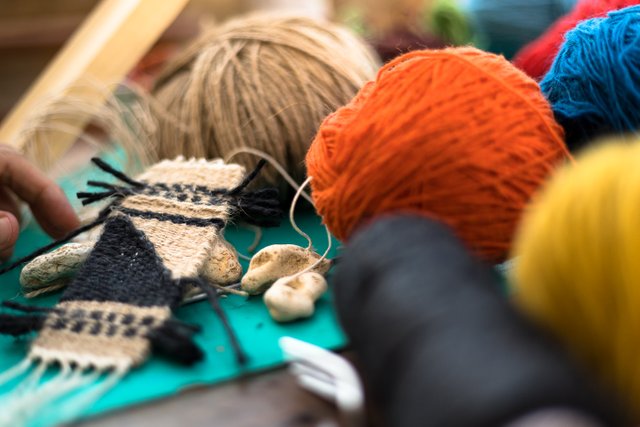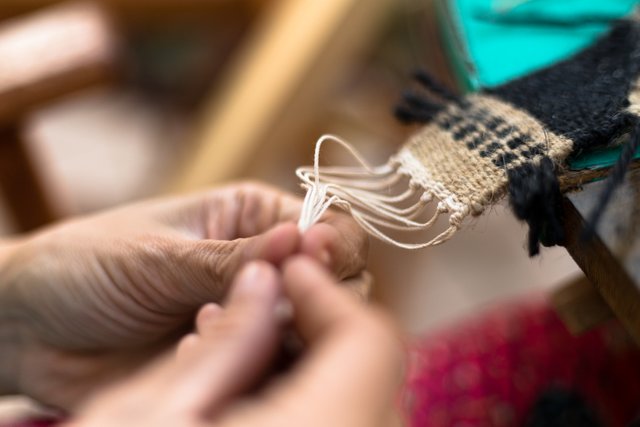 And one question before I close my post. Would you bought something like that and if yes what is a reasonable price according to you?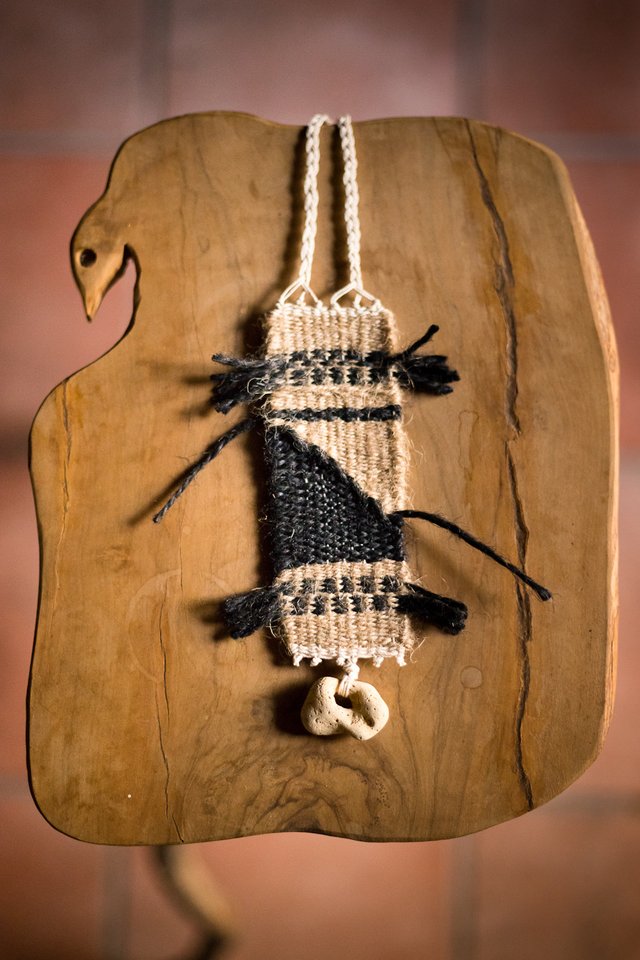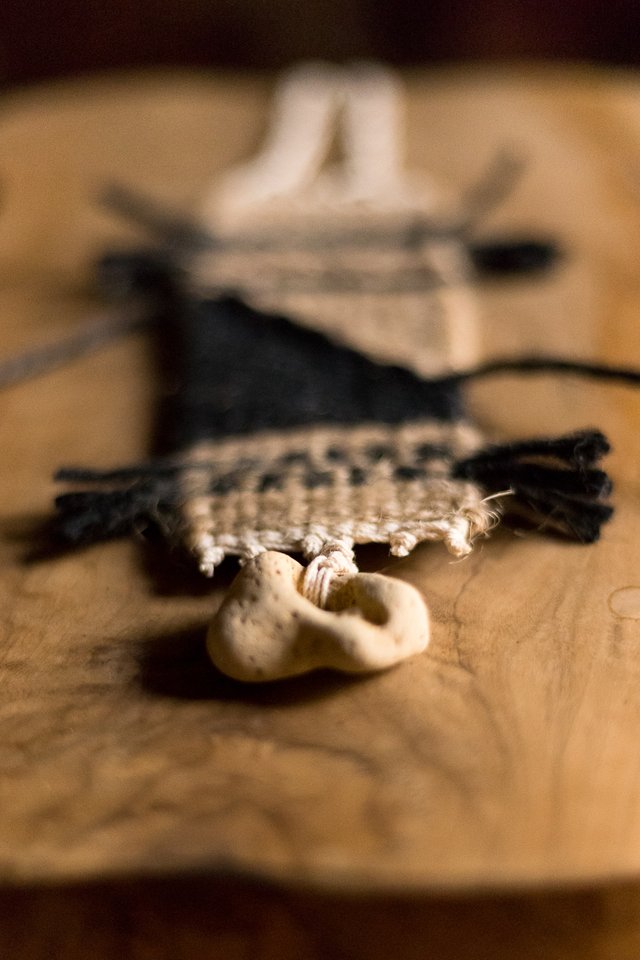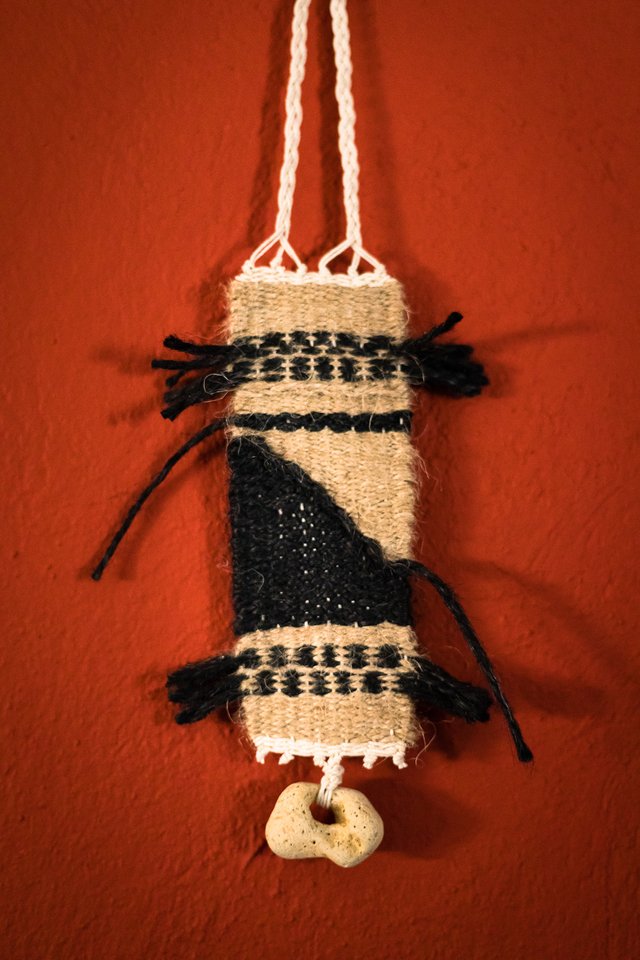 All the pictures were taken with my Canon EOS 6D Mark II with a Canon EF 50mm f1.8 STM lens attached and all the words are mine.
Thank you for reading and if you want to know more about me you can check out my introduction post.
Commenting, upvoting and resteeming are highly appreciated!