Long time since my last upcycling!
It has been a joy to make one item transform into another in useful way.
This was my son's cargo pants I sewed into 2 bags that could hang around the belt.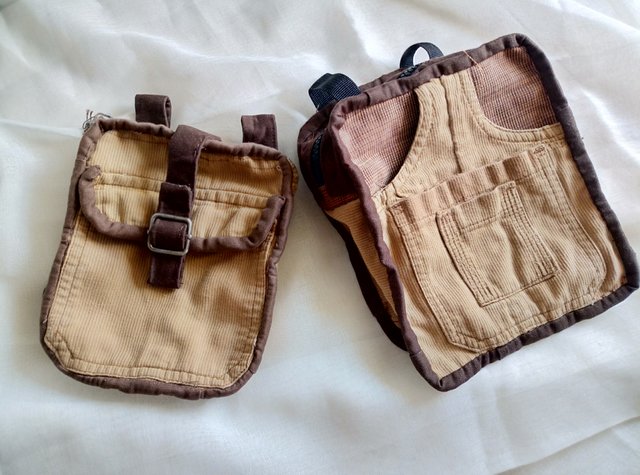 I made the smaller one first.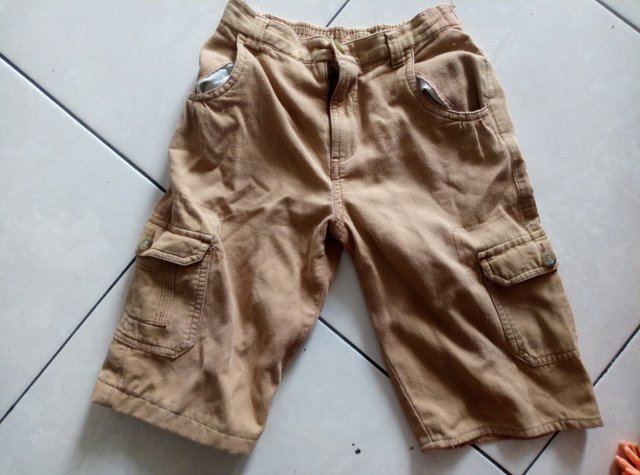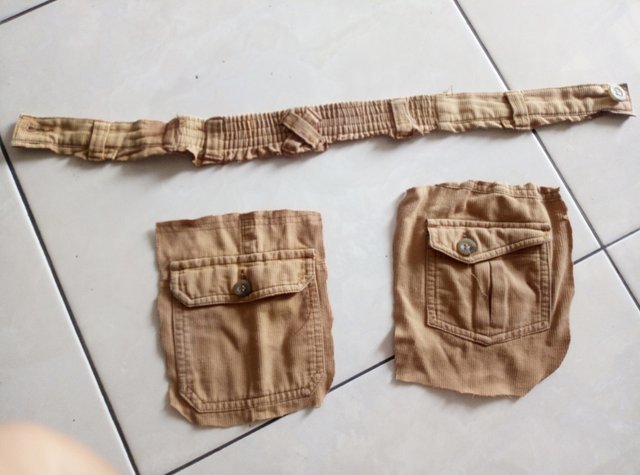 I cut out the pockets.
Sewed the zipper on.
The fabric was mustard yellow, so I used matching brown to cover the edge.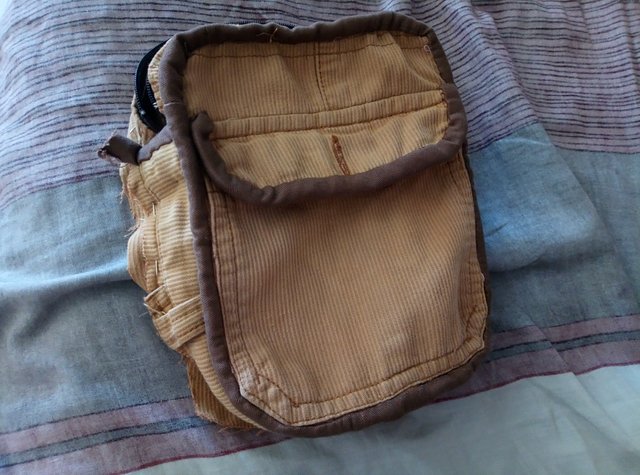 I attached the backside together with belt loops, added belt for decoration, magnet button, and I'm done!
Then my husband wanted it but it was too small to put his wallet and stuffs. There was plenty of fabrics left of it, so I made another slightly larger bag.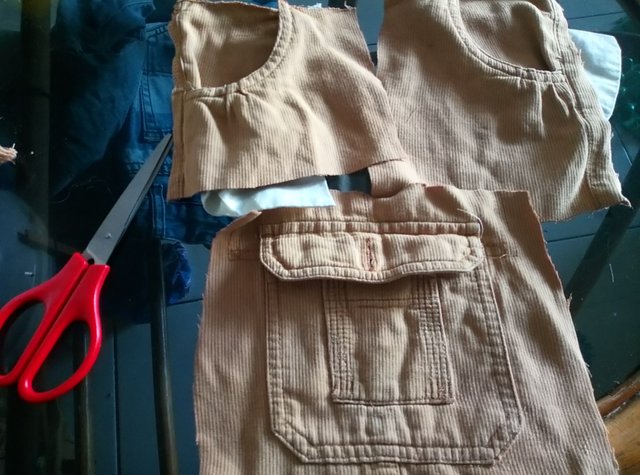 Cut some pieces out.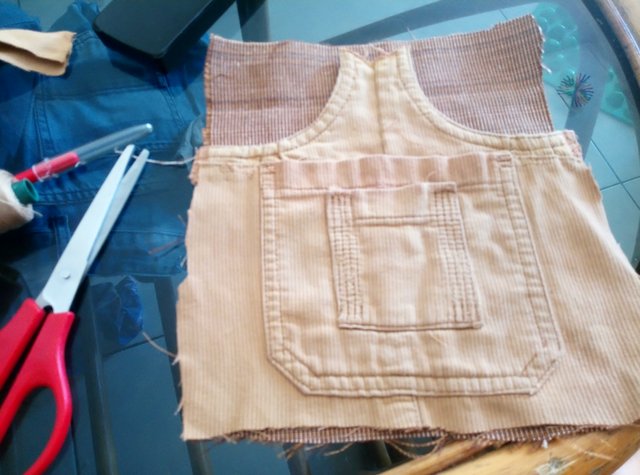 Added cocoa brown fabric for additional pocket.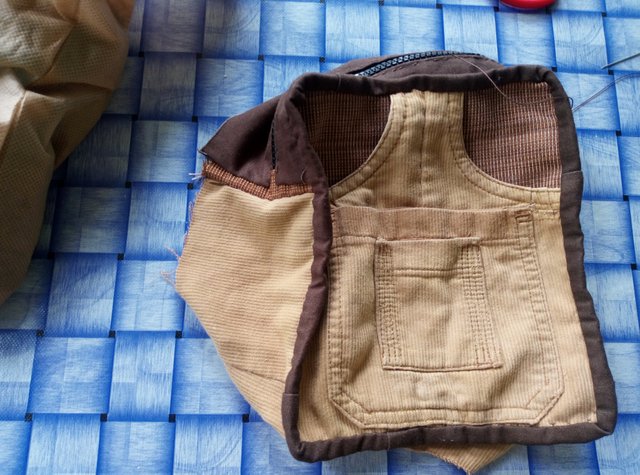 The sides are sewed.
Then backside with belt loops attached, then it was done!
__
This is my upcycling, all the works and images are done by me @naomipangolin .