"AS A BEE WITHOUT HARMING THE FLOWER,ITS COLOUR OR SCENT, FLIES AWAY, COLLECTING ONLY THE HONEY, EVEN SO SHOULD THE SAGE WONDER THE VILLAGE" - GAUTAMA BUDDHA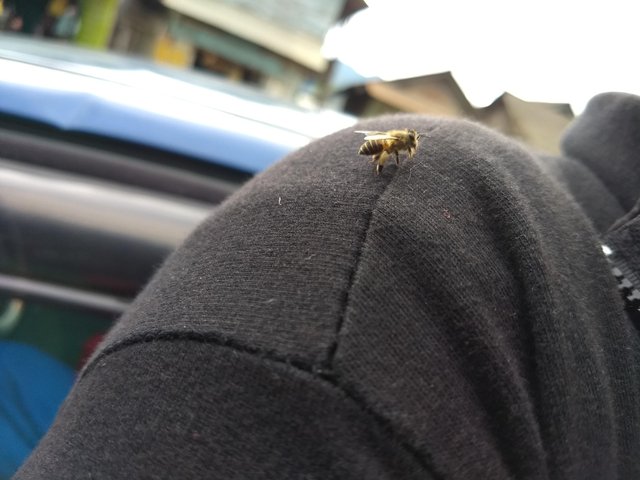 So this bee landed on my leg after a long day of collecting pollens for honey which also helps fertilizing the flowers.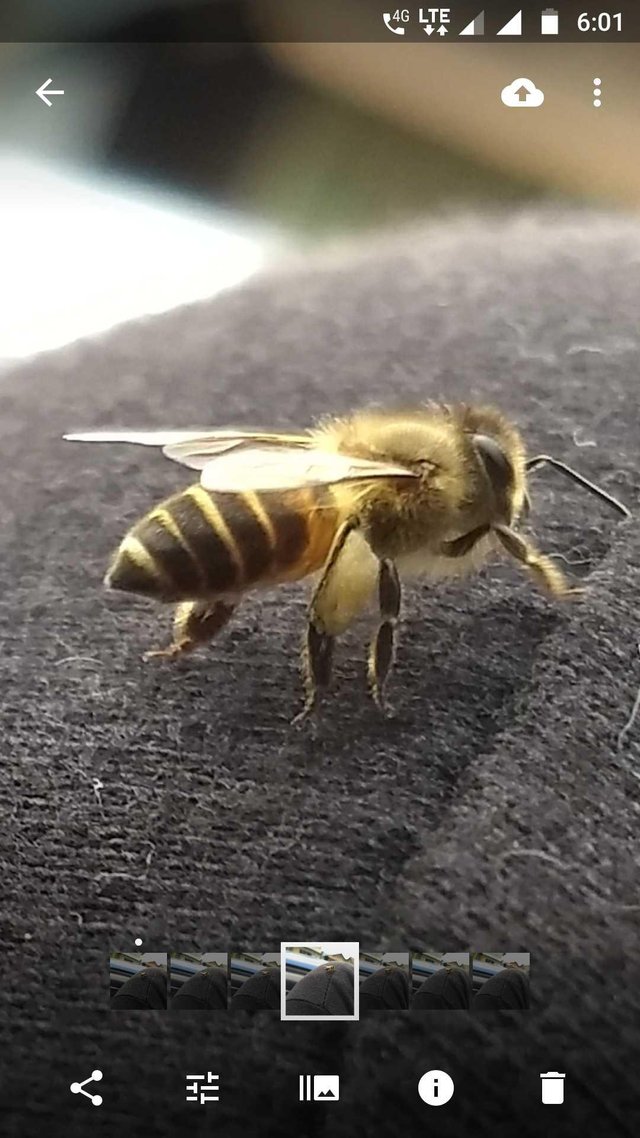 I zoomed the image and took a screenshot to magnify the view of pollens on it's hairy hind legs.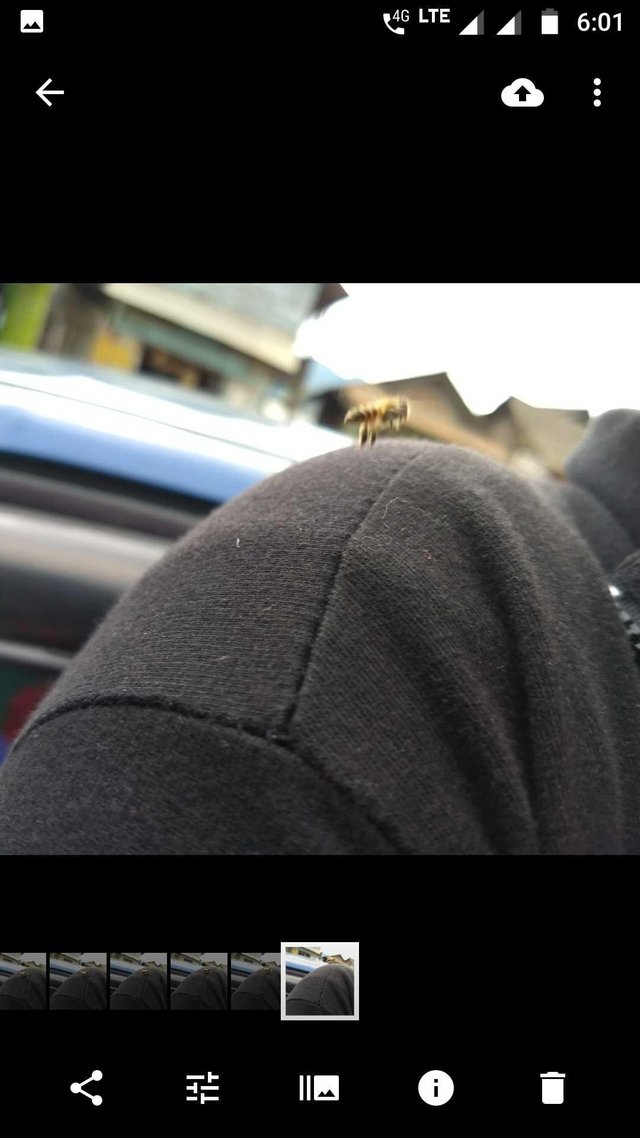 the bee took off for his flight home on the last image of my rapid shot.
:) A BEE'S DAY
Fell free to comment and share your thoughts.