In thinking of how I manage my anxiety, I have to think about my lungs and my heart. I've written before about the herbs and other things that help nurture and stablise me, but I can't really ignore the role of sweet breath in bringing me into a more fuller, more capable version of myself, bringing me to a calmer centre and sense of true selfness. I'm in the midst of a long process of understanding the subtleties of breath and it's link to anxiety, and it's all the more of a powerful process for me due to my asthma. Having been prescribed oral steroids to help with my breathing, I was mortified to find out that they can be a cause of anxiety too - what's a girl meant to do? I have to breath! And so I tune myself more to the breath, going deep inward to explore this relationship I have with it, and trying to find a way to live and breathe independently of symbicort.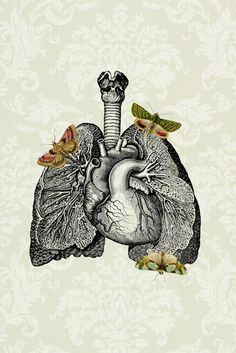 Not Christian or Jew or Muslim, not Hindu, Buddhist, sufi, or zen. Not any religion, or cultural system.
Oh, my lungs! Rip them from chest and your friend the heart will follow, vessels wrapping around both like cobwebs. Together you are tenderness, love and grief. You are empathy and kindness, the feeling of suffering, containing all the residual pains of suffering. Was it traumatic for you, that first breath, that first ripping upon? Have you spent years trying to recover from that first trauma of life or death?
When I stretch out my hand, the thumb is connected via the lung meridian, the tip of the little finger starts the heart meridian, and the tip of the middle finger begins the pericardium meridian, the fibrous membrane which encloses the heart. In my hands, then, my heart and lungs. It seems appropriate as I use my will to train my breath, to consider all the breaths I don't take, and that I am not conscious of, that cause the anxiety of the day to flutter around my heart like butterflies. Even in motion, then, I must be conscious of these subtle body actions and movements. The sacred seam of the arm moves from thumb to heart and lung and when I bear my weight in downward dog or in side plank, there is a powerful effect on the circulation of blood, lympth and and nerve, the shoulders strengthening along with the chest cavity. It starts in my hands, hasta bandha, all corners of the hands pressing down and the palm centre drawing up. Tiny subtles in extremities affecting the centre.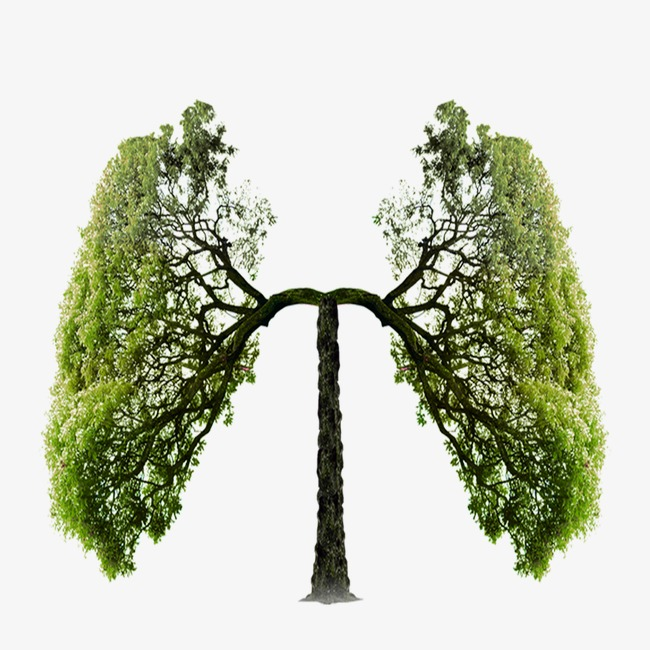 I am not from the East
or the West, not out of the ocean or up
from the ground, not natural or ethereal, not
composed of elements at all
The pericardium is a cocoon, and secures the heart to the diagphram, and with each breath we take, the heart lifts up, floats down, lifts up, floats down. It shelters the heart, safeguards it, forms a sheath over its sensitivity and emotiveness. It's a buffer for the heart - not just physically, but psychologically, spiritually. How terrible can the effect of suffering be on this subtle sheath! Think the sudden intake of breath in fright, the hyperventilation of panic, the sudden heart pains in anxiety. No wonder the breath is so important.
Lungs are trees and trees are lungs. As trees photosynthesis, so too do lungs, of a fashion, a gas exchange via capillary action as oxygen rich prana flows into the blood river and carbon di-oxide draws out. Like trees whose leaves do not bud in the Spring, there are so many restrictions to my breathing that prevent the flow of air - asthma is debilitating in this way, but emphasis on my expanding the rib cage and the muscles there help decorate my the lung tree with fully flushed leaves. Backbends helps exercise the lung tissue, inversions benefit the lower lobes. There is little wonder that a bridge to shoulderstand to fish is one of my favourite sequences. All helps with the pranyama, the roots of the lungs receiving oxygen rather than water, but still, the analogy is clear - the tree blossoms. Without this breath into my deep lung tissue I'm light, airy, ungrounded - the lower lung are earth, where I recieve energy and calm.
"As the leaves aerate the tree and provide nourishment for its healthy growth, so Pranayama feeds and aerates the cells, nerves, organs, intelligence and consciousness of the human system. Thus we grow in health and harmony and increase our span of life by drawing the hidden energy from the ocean of the universal atmosphere." B.K.S. Iyengar
How vulnerable my lungs are - to smoke, to diet, to chemcials and pollutants. How receptive they are to my environment, filtering and absorbing oxygen from the air. They're impressionable, pliable, delicate - they are the point of contact with the world at large.
But it's not just that that sinks onto lung tissue - it's emotions too, complex feelings. Our lungs are tender in more than one way. We tend to think of our heart space as the arena for emotions, but as I said above, the fact they are so interwined suggest they too are a heart of sorts. In Chinese Medicine they are the seat of grief, and when it stagnates and pools there, melancholy and sadness take root. Thus, depression too is lung related. I think of long sighs in the body's attempt to activate prana flow, the shroud covering the lungs preventing the tissues opening. I think of my years of chainsmoking roll-ups, not knowing why, but trying to either force the emotion down and cover it with smoke or force the lung tissues open to release my angst. How regrettable that is - it would have been wiser of me to turn to yoga.
And within all this, my yogic heart.
Not Christian or Jew or Muslim, not Hindu
Buddhist, sufi, or zen. Not any religion
or cultural system. I am not from the East
or the West, not out of the ocean or up
from the ground, not natural or ethereal, not
composed of elements at all. I do not exist,
am not an entity in this world or in the next,
did not descend from Adam and Eve or any
origin story. My place is placeless, a trace
of the traceless. Neither body or soul.
I belong to the beloved, have seen the two
worlds as one and that one call to and know,
first, last, outer, inner, only that
breath breathing human being.

Rumi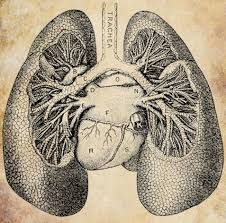 Do you have a relationship with your breath, or does it just flow in and out without your conscious awareness?
Do you suffer from asthma, and/or know pranyama and yoga to help it?
Do you know anything about the effects of trauma on the lungs and heart, and how is captured there?
I find this subject endlessly fascinating - please do comment below with anything you know, as I'm all ears - or all lungs, and heart.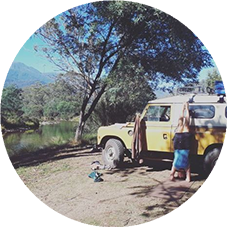 If you're a supporter of all things natural healing, you might like to read our introductory post here. We'd also love to welcome you on Discord here!!